03.11.2019
One of the Network's most beloved days of the year – Lobby Day – began at the crack of dawn on March 5th with staff and tenants from all over the state traveling to Albany for a day of impressing on state legislators the urgent need for increased, adequate funding for new and existing supportive housing. More than 100 tenants and staff from more than 30 organizations met with more than 60 legislators and their staff.
One of the most powerful aspects of our meetings was the presence of tenants who shared real-life stories of how supportive housing has transformed their lives in a holistic, sustainable way. As one tenant said with the conviction of a lived experience:
"Supportive housing is not only a place to be or a roof over the head, but a set of tools and services that empower a person to get back up… and stay up."
Continue Reading …
| What's New, New York State, Network Events
---
02.26.2019
For decades, community-based mental health housing has been consistently underfunded, endangering the wellbeing of 40,000 New York State residents who rely on these programs for support as they navigate living independently with serious and persistent mental health conditions.
In response to New York State dragging its feet on an issue that requires immediate and adequate fiscal support, a group of mental health housing providers, mental health advocates, faith leaders, and consumers came together to create the Bring It Home coalition. With a shared goal of ensuring sufficient and properly allocated funding for mental health housing programs, coalition members have been working tirelessly to help state leaders understand the gravity of the consequences should the mental health housing system fail.
Since the inception of our coalition in 2017, we've been taking action to enhance state lawmakers' understanding of the crucial services provided by mental health housing programs. A number of local and state leaders joined us for tours of mental health housing facilities where they got to meet overworked and underpaid housing providers and staff, and see where funding is most desperately needed. Additionally, our advocates set up meetings with executive branch leaders to further the conversations surrounding the cycle of mental health housing and homelessness and how we can better support those afflicted with both through community-based housing programs.
We also created an e-mail campaign which gave supporters across New York the ability to send a message directly to Governor Cuomo's inbox. As of February 2019, there have been 27,000 e-mails sent reminding the governor of his obligation to fund mental health housing programs that are critical to the recovery of so many New Yorkers.
This month, we started holding weekly rallies across New York State calling on Governor Cuomo and the legislature to significantly increase funding for life-saving mental health housing programs. Dozens of advocates, supporters, and residents have joined us to protest at state offices in Albany, New York City, Long Island (pictured above), Syracuse, Rochester, and Buffalo securing coverage in newspapers, television, and radio throughout the state.
Bring It Home knows that it will take $172 million, at a minimum, to stabilize approximately 40,000 units of mental health housing. We are advocating that it be added to the 2019/2020 state budget or, alternatively, that the Governor and Legislature add $32 million this year and in each of the next four years to address the crisis.
It's encouraging to watch as the Bring It Home coalition expands its reach to all corners of New York State. We owe it to our friends, family, and neighbors whose lives have been touched by severe mental illnesses to do everything in our power to protect our state's most vulnerable residents. As the Bring It Home coalition gains momentum, we look forward to finally seeing a better, stronger, and fully funded mental health housing system for all New Yorkers living with severe mental health conditions.
Updates on progress and information about upcoming events can be found on the Bring It Home Facebook, Twitter, and Instagram pages. For more information about the Bring It Home mission and data on the mental health housing funding shortfalls, visit BringItHomeNYS.org.
| What's New
---
02.25.2019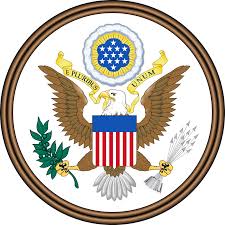 The FY 2018-2019 budget, due October 1, 2018 was signed into law on February 15, 2019. Congress provided an additional $1 billion to the HUD budget over FY 2018, a total appropriation of $53.8 billion. The McKinney–Vento Homeless Assistance grant program grew by 5% to $2.6 billion, higher than any earlier proposal from the House or Senate. The bill provides enough resources to renew all Housing Choice and Project Based Rental Assistance Vouchers, while rejecting harmful work requirements and changes to rent rules that would raise costs for tenants.
Other HUD programs that the Network advocates for received slight decreases, including Section 202, Section 811 and HOME. No existing units will be lost due to these cuts. On a brighter note, HOPWA (Housing Opportunities for People With AIDS) received an $18 million increase and an additional $40 million was appropriated for new VASH (Veterans Affairs Supportive Housing) vouchers. Funding for the United States Interagency Council on Homelessness (USICH) was included along with authorizing legislation until 2028.
Congress should begin working on the FY 2019-2020 budget immediately, and must again lift the budget caps to avoid another round of across the board cuts resulting from the Budget Control Act. Lifting of those caps was essential to gaining funding increases over the past two years.
Please plan on joining the Network at the National Alliance to End Homelessness lobby day in Washington D.C. on July 24th!

| What's New
---
01.28.2019
On January 24th, Laura Mascuch provided testimony to the New York State Senate and Assembly at the SFY 2019-20 Joint Legislative Public Hearing on the Executive Budget's proposal on human services. She emphasized the importance of both the Homeless Housing Assistance Program (HHAP) and the New York State Supportive Housing Program (NYSSHP) and the need to increase funding for both programs in this year's final budget.
The hearing was led by Committee Chair's Senator Liz Krueger and Assembly Member Helene Weinstein, and were joined by several of their fellow Senate and Assembly members including Human Services Chairs, Assemblyman Andrew Hevesi and Senator Roxanne Persaud. OTDA's Executive Deputy Commissioner, Barbara Guinn also testified about the OTDA budget and many times discussed the critical role supportive housing plays in addressing homelessness in New York State.
You can read the Network's testimony here.
|
---
01.16.2019
On January 15th, Governor Cuomo released the SFY 2020 Executive Budget.

Here is our first analysis of the various budget areas important to the supportive housing community. We will update you as more information becomes available.

FIVE YEAR HOUSING & HOMELESSNESS PLAN
Included in the executive budget is a re-appropriation of the state's $2.5 billion five year housing and homelessness plan that includes funding for 6,000 units of supportive housing over five years. This specifically includes $950 million in capital funding and $124.5 million for service and operating expenses for the first 6,000 units over the next five years.

OFFICE OF TEMPORARY AND DISABILITY ASSISTANCE
Homeless Housing Assistance Program (HHAP) - $64 million - no increase from last year's budget. HHAP, OTDA's homeless housing capital program, continues to be significantly underfunded. This will an advocacy priority for the Network this year.
Homeless Housing Prevention Services Program - $39.8 million - $3 million INCREASE - HHPS funds the New York State Supportive Housing Program (NYSSHP), the Solutions to End Homelessness Program (STEHP) and the Operational Support for AIDS Housing (OSAH) Program.
HOMES & COMMUNITY RENEWAL
Housing Trust Fund - $44.2 million - no increase from last year's budget.
OFFICE OF MENTAL HEALTH
OMH Supportive Housing – $10 million INCREASE for existing supported housing and single residence occupancy programs. This is significantly less than what is needed to maintain the existing units and will be an advocacy priority for the Network this year.
OMH Preservation Capital - $60 million. The Budget includes $60 million to maintain and preserve community-based residential facilities that allow people with mental illness to live in the most integrated setting possible.
Workforce Increase The Budget includes no cost of living adjustment.

DEPARTMENT OF HEALTH/MEDICAID REDESIGN TEAM (MRT)
MRT Supportive Housing Fund - $98 million over 2 years - This includes full funding for the MRT Supportive Housing Program.
Federal Medicaid Waiver - As a part of this year's budget initiatives, the State will apply for a waiver to leverage Federal funding for certain supportive housing services currently funded with State-only dollars including: 1) housing transition services; 2) tenancy support services; and 3) housing-related collaborative activities. The Network will be analyzing this initiative.

In addition to these budget items, the Governor highlighted in his State of the State address that reforming the state's rent regulation laws should take a top priority this year. He specifically mentioned eliminating vacancy decontrol, ending preferential rent limits, limiting building apartment improvement charges and strengthening the tenant protection unit "so we actually enforce those laws."

He also mentioned that all construction projects with public subsidies should be subject to prevailing wage.

We are awaiting more details on these two issues and how they might impact existing supportive housing units as well as future projects and will let you know when we have more information.

The budget now must be passed by the Legislature and signed by the Governor no later than April 1st. In the next few weeks, the Senate and the Assembly will hold budget hearings and negotiate with the Governor. The Network's advocacy in the upcoming weeks will focus on the proposed initiatives outlined above.

We are currently planning a March 5th Advocacy Day. We encourage all Network members to participate. More information to follow.

Please contact Maclain Berhaupt or Steve Piasecki with any questions.
| What's New
---
01.09.2019
Every year, Borough Presidents and City Council Members provide capital funding to nonprofits, schools, and other organizations for projects throughout each borough. This discretionary capital funding (formerly known as Reso A) is valuable subsidy for supportive and affordable housing development projects in NYC. This funding can be helpful to fill a gap in a development budget.
Starting now, nonprofits can apply for grants through the CapGrants portal or applications listed on Elected Officials' websites. Awards are typically announced in the summer. To receive funding, applicants should schedule a meeting with the representative before submitting the application to discuss the project details. Below are the typical deadlines, though some elected officials have additional requirements and deadlines:
Borough President Requests: February 20th
City Council Requests: March 26th
Specific information for representatives can be found here:
Brooklyn Borough President: To apply to the Brooklyn Borough President's Office for capital funding for Fiscal Year 2020, organizations must fill out an application by 11:59 pm on Wednesday, February 13, 2019. In addition, organizations should complete the CapGrants portal application by 5 pm on February 20, 2019.
Bronx Borough President: The office is currently accepting Letters of Intent for Fiscal Year 2020 and orgnaizations should send a letter as soon as possible. Organizations must apply by 5 pm on Wednesday, February 20, 2019.
Manhattan Borough President: Nonprofits can apply for grants on the city's CapGrants portal. Organizations must apply by 5 pm on Wednesday, February 20, 2019.
Queens Borough President: Organizations are encouraged to apply as soon as possible. Organizations must apply by 5 pm on Wednesday, February 20, 2019.
Staten Island Borough President: All requests for capital funding from the Staten Island Borough President must be submitted via mail or email. Applications also should be submitted with a cover letter. The deadline to submit the SI BP's online capital funding application is Friday, February 10th, 2019. Organizations must also apply through CapGrants by 5 pm on Wednesday, February 20, 2019.
City Council Members: Apply through the CapGrants portal by March 26, 2019.
| What's New, Funding, New York City
---
12.19.2018

On November 19th, the Network submitted comments on the Community Reinvestment Act (CRA) regulations, in response to an Advanced Notice of Proposed Rulemaking (ANPR) issued by the Office of the Comptroller of the Currency (OCC), one of three federal entities that oversees the program. The CRA was passed in 1977 as a response to redlining, the discriminatory practice of denying investment and mortgage financing opportunities to communities of color. According to the statute, banks are required to meet the credit and deposit needs of the "communities in which they are chartered," including low- and moderate-income (LMI) neighborhoods. Banks receive a rating based on qualitative and quantitative data in three areas: lending, services, and investment.
The Network's comments focused on ensuring that the CRA will continue to be an incentive to banks to dedicate resources to supportive housing residences and nonprofit organizations as part of a larger community development strategy. The CRA has historically channeled investment to mission-driven nonprofits and their affordable and supportive housing projects through the Low Income Housing Tax Credit (LIHTC) program, as well as through loans and relationships with local nonprofits.
The Network's comments focused on the following areas:
Maintaining the three part exam structure – lending, services, and investments – as opposed to the proposed "one-ratio" approach that overly simplifies performance and may detract from critical LIHTC investment

Maintaining a focus on affordable housing and community development

Emphasizing loans, services, and investments that support organizations with a mission of community or economic development, and with proven track records

Encouraging a local focus without drawing arbitrary boundaries of banks' service, investment, and lending areas, ensuring proper attention is paid to New York's dual housing and homelessness crises
Read the submitted comments here.
| What's New
---
12.14.2018
Some 60 friends, funders, tenants and partners gathered on a crisp December morning to celebrate the opening of The Maple Residence- a 66 unit supportive/affordable building in the Crown Heights neighborhood of Brooklyn. Developed by The Bridge, Maple will bring 50 units of supportive housing to vulnerable New Yorkers suffering from mental illnesses, and 16 units of affordable housing to low-income families in the community.
The President of The Bridge's Board of Directors, Cynthia C. Wainwright, began the program by welcoming and thanking everyone in the room for their support. Susan Wiviott, The Bridge CEO, spoke next, thanking all the partners and staff members that made this project possible.
"It takes a million and half people to get this done and we really have great partners to get this done with," said Susan.
The rest of the speaking program included remarks from Brett Hebner, Director of Housing Development and Support at the NYS Office of Mental Health (OMH); Blanca Ramirez, Vice President of Acquisition/Underwriting at Hudson Housing Capital; Jennifer Trepinski, Director of Loan Originations at CSH; and last but not the least, a tenant of the building, Nancy C.
"On behalf of Dr. Anne Sullivan I'm delighted to be here and congratulations to The Bridge on its most recent beautiful building," he remarked to the audience.
Blanca Ramirez also recognized The Bridge for its commitment to provide housing to those that need it most.
"Every building has a story and we were very excited to work with The Bridge to get this beautiful building put together," said Blanca.
"The walk here was really amazing and it was great spotting the building in this corner. CSH is so proud to support The Bridge and get this project started," said Jennifer Trepinski from CSH.
The star of the show was Nancy C., a tenant of the Maple East NY Residence. She spoke of her journey from being hospitalized for mental illness to becoming a graduate student at CUNY.
"A few years ago I was hospitalized for mental illness for nine months and after that I was in a shelter briefly, and then was taken in by The Bridge. They gave me all the tools to get my life back together. I'm extremely grateful to have been selected to live at Maple, a beautiful building," she told the audience.
The Maple/East NY Residence is powered by solar panels on its roof and features a community kitchen, computer lab, and an outdoor community patio for its tenants. Comprehensive social services are funded by OMH. The building was designed by Edelman Sultan Knox Wood Architects and was constructed by DP Group General Contractors.
Capital financing for the Maple Residence was provided by OMH and bonds from the Dormitory Authority of New York and Low Income Housing Tax Credits syndicated by Hudson Housing Capital with HSBC as investor. CSH provided the pre-development loan that included acquisition funding.
| What's New, New York City
---
12.07.2018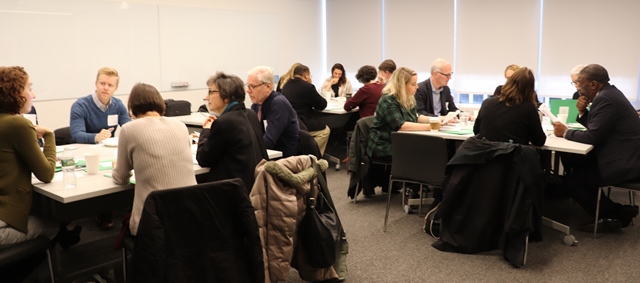 Building on years of joint venture research and events, the Network hosted its first ever hands-on workshop on negotiating joint venture partnerships in supportive housing development. The event was hosted by Capitol One and facilitated by Network and Enterprise Community Partners staff members. CEOs and development professionals from 18 nonprofit organizations in New York City, as well as development partners from Bronx Pro and CSD Housing attended the morning workshop.
The workshop focused on nonprofit developers working through a mock negotiation in small groups to create a joint venture (JV) agreement. Each group was given a case study detailing a hypothetical supportive housing development project of a nonprofit and for-profit developer and was asked to create a term sheet for the deal that leveraged the strength of both the nonprofit and for-profit developers.
"For me this was JV 101 and therefore very useful in helping me understand basic concepts and roles," said one of the nonprofit participants.
Another attendee said, "This helped me get a better understanding of Joint Ventures from all points of view- corporate and nonprofit."
Joint ventures are becoming an increasingly common strategy to leverage the strengths of nonprofit and for-profit partners for supportive housing development. These partnerships can be extremely beneficial for all involved, but also can be intimidating and difficult to navigate for nonprofits with all levels of JV experience. To equip our members with the right tools and knowledge, the Network developed a Joint Venture Guidebook in partnership with Enterprise Community Partners that includes case studies and analysis of JV deals that have been negotiated in the past.
Are you interested in joint ventures? Check out our guidebook and contact Rebecca Sauer, Director of Policy and Planning for questions and more information.
| Network Events
---
12.06.2018


On November 29th, Governor Cuomo announced the winners for the first phase of the Vital Brooklyn RFP. The Network congratulates the winners, including Network members Services for the UnderServed (SUS), RiseBoro, CAMBA, Federation of Organizations, Apex Building Company, and MDG Design + Construction.
Vital Brooklyn, launched in spring of 2017, is New York State's comprehensive community development initiative that addresses chronic social, economic, and health disparities in Central Brooklyn, one of the most underserved areas in the State.
Winners of the First Four Sites

The former Brooklyn Developmental Center will be redeveloped by a team comprised of Apex Building Company, L+M Development Partners, RiseBoro Community Partnership and SUS, representing a $1.2 billion investment in East New York. The development will provide more than 2,400 units of affordable housing, including:

45 percent of units available to households earning up to 50 percent of Area Median Income (AMI)

Approximately 207 units for formerly homeless individuals and families

Approximately 185 units for intellectually and developmentally disabled individuals

Approximately 156 units for seniors

None of the units will be available to households earning more than 80 percent of AMI

"Interfaith Broadway: Site C" will be redeveloped by CAMBA. CAMBA will transform Site C, on grounds owned by One Brooklyn Health, creating 57 apartments affordable to a variety of income levels, and on-site services for seniors and chronically homeless families.

"Brookdale Hospital: Site B" will be redeveloped by a joint venture between MDG Design + Construction, Smith & Henzy Advisory Group, and the Foundling Group. The new development will create 152 apartments affordable to a variety of income levels, and on-site services for the developmentally disabled and individuals aging out of foster care.

"Interfaith Herkimer: Site A" will be redeveloped by Federation of Organizations. The new development will create 119 affordable homes on a 21,000 square foot lot across the street from Interfaith Medical Center.
Second RFP

On November 29th, HCR also released the second phase of its Vital Brooklyn RFP, due February 28th (Sites E, F, G, H & I) and April 30th, 2019 (Site J, K & L). Through this RFP, HCR seeks to develop eight high-quality, sustainable, and mixed-use permanently affordable housing developments in Brooklyn. Affordable housing may include multi-family, senior, and/or supportive housing.
If you are interested in responding to the RFP to create supportive housing and are looking for development partners, please contact the Network and we will do our best to make introductions.
View the RFP on the HCR website here.
| Funding, New York State
---