Showing Posts by Category: Funding
05.30.2019
On May 17th, NYS HCR announced its 2018 Unified Funding Awards. In addition to the three supportive housing projects funded in the early round announced in January, there were 15 projects awarded in the regular round, bringing the total number of supportive housing units to 484 — 22% of the total residential units funded. Network members are involved in 14 separate projects across the state.
Continue Reading …
|
What's New
,
Funding
,
New York State
,
New York City
,
Member News
---
04.01.2019
The final $175 billion NYS budget passed early on April 1, 2019 and included big-ticket items including bail reform, congestion pricing, a permanent property tax cap, and a ban on single-use plastic bags. In the areas of housing and human services, the final budget reflected largely what was proposed by the Governor in January.
Below is the Network's summary and comparison chart of the budget areas important to supportive housing.
Continue Reading …
|
What's New
,
Funding
,
New York State
---
03.25.2019
On March 6th, Network Executive Director Laura Mascuch testified at the New York City Council Committee on Finance's hearing for the Fiscal Year 2020 Preliminary Budget. She expressed gratitude on behalf of the supportive housing community for the City's commitment to NYC 15/15 and the Council's recent request to the administration for its acceleration. Laura then underscored the remaining, urgent need for at least $20 million in funding to augment woefully underfunded service and operating contracts in 1,800 scattered site units contracted by the Department of Health and Mental Hygiene (DOHMH).
Continue Reading …
|
What's New
,
Funding
,
New York City
---
03.22.2019
On February 28th, about a week before the Network's annual Lobby Day, some 40 member staff and tenants joined the Network for an interactive workshop generously hosted by Urban Pathways at the Ivan Shapiro House in Manhattan. The training featured everything from the fundamentals of the state budget process to how to navigate the Capitol Building. Yet an overarching goal was to incorporate tenants' and staff's real-life experiences in order to forcefully communicate the need for additional funding for supportive housing.
Continue Reading …
|
What's New
,
Funding
,
New York State
,
Network Events
---
03.15.2019
On March 13th, the New York State Assembly and Senate passed their budget bills, and began negotiations with the Executive office with the aim of passing a finalized budget by April 1st. (For the latest information on the Prevailing Wage legislation, please visit this page.)
Continue Reading …
|
What's New
,
Funding
,
New York State
,
Research
---
03.12.2019
The Supportive Housing Network is excited to help announce the launch of the Down Payment Assistance Fund (DPAF), whose creation resulted from a multi-year collaboration among stakeholders seeking to accelerate supportive housing development in New York City. DPAF is intended to assist nonprofit developers with down payments on property, allowing them to move more rapidly into contract for privately-owned sites. The nonprofits' ownership will ensure the long-term affordability of the housing developed with DPAF as well as provide critical social services. Eligible projects will include supportive housing residences, in which the majority of units are supportive, and affordable residences in which at least 30 percent of units are set aside as supportive.
Continue Reading …
|
What's New
,
Funding
,
New York City
,
Member News
---
01.09.2019
Every year, Borough Presidents and City Council Members provide capital funding to nonprofits, schools, and other organizations for projects throughout each borough. This discretionary capital funding (formerly known as Reso A) is valuable subsidy for supportive and affordable housing development projects in NYC. This funding can be helpful to fill a gap in a development budget.
Starting now, nonprofits can apply for grants through the CapGrants portal or applications listed on Elected Officials' websites. Awards are typically announced in the summer. To receive funding, applicants should schedule a meeting with the representative before submitting the application to discuss the project details. Below are the typical deadlines, though some elected officials have additional requirements and deadlines:
Borough President Requests: February 20th
City Council Requests: March 26th
Specific information for representatives can be found here:
Brooklyn Borough President: To apply to the Brooklyn Borough President's Office for capital funding for Fiscal Year 2020, organizations must fill out an application by 11:59 pm on Wednesday, February 13, 2019. In addition, organizations should complete the CapGrants portal application by 5 pm on February 20, 2019.
Bronx Borough President: The office is currently accepting Letters of Intent for Fiscal Year 2020 and orgnaizations should send a letter as soon as possible. Organizations must apply by 5 pm on Wednesday, February 20, 2019.
Manhattan Borough President: Nonprofits can apply for grants on the city's CapGrants portal. Organizations must apply by 5 pm on Wednesday, February 20, 2019.
Queens Borough President: Organizations are encouraged to apply as soon as possible. Organizations must apply by 5 pm on Wednesday, February 20, 2019.
Staten Island Borough President: All requests for capital funding from the Staten Island Borough President must be submitted via mail or email. Applications also should be submitted with a cover letter. The deadline to submit the SI BP's online capital funding application is Friday, February 10th, 2019. Organizations must also apply through CapGrants by 5 pm on Wednesday, February 20, 2019.
City Council Members: Apply through the CapGrants portal by March 26, 2019.
|
What's New
,
Funding
,
New York City
---
12.06.2018


On November 29th, Governor Cuomo announced the winners for the first phase of the Vital Brooklyn RFP. The Network congratulates the winners, including Network members Services for the UnderServed (SUS), RiseBoro, CAMBA, Federation of Organizations, Apex Building Company, and MDG Design + Construction.
Vital Brooklyn, launched in spring of 2017, is New York State's comprehensive community development initiative that addresses chronic social, economic, and health disparities in Central Brooklyn, one of the most underserved areas in the State.
Winners of the First Four Sites

The former Brooklyn Developmental Center will be redeveloped by a team comprised of Apex Building Company, L+M Development Partners, RiseBoro Community Partnership and SUS, representing a $1.2 billion investment in East New York. The development will provide more than 2,400 units of affordable housing, including:

45 percent of units available to households earning up to 50 percent of Area Median Income (AMI)

Approximately 207 units for formerly homeless individuals and families

Approximately 185 units for intellectually and developmentally disabled individuals

Approximately 156 units for seniors

None of the units will be available to households earning more than 80 percent of AMI

"Interfaith Broadway: Site C" will be redeveloped by CAMBA. CAMBA will transform Site C, on grounds owned by One Brooklyn Health, creating 57 apartments affordable to a variety of income levels, and on-site services for seniors and chronically homeless families.

"Brookdale Hospital: Site B" will be redeveloped by a joint venture between MDG Design + Construction, Smith & Henzy Advisory Group, and the Foundling Group. The new development will create 152 apartments affordable to a variety of income levels, and on-site services for the developmentally disabled and individuals aging out of foster care.

"Interfaith Herkimer: Site A" will be redeveloped by Federation of Organizations. The new development will create 119 affordable homes on a 21,000 square foot lot across the street from Interfaith Medical Center.
Second RFP

On November 29th, HCR also released the second phase of its Vital Brooklyn RFP, due February 28th (Sites E, F, G, H & I) and April 30th, 2019 (Site J, K & L). Through this RFP, HCR seeks to develop eight high-quality, sustainable, and mixed-use permanently affordable housing developments in Brooklyn. Affordable housing may include multi-family, senior, and/or supportive housing.
If you are interested in responding to the RFP to create supportive housing and are looking for development partners, please contact the Network and we will do our best to make introductions.
View the RFP on the HCR website here.
|
Funding
,
New York State
---
11.07.2018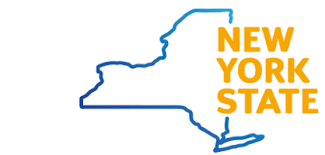 The New York State Office of Temporary and Disability Assistance's Homeless Housing Assistance Program (HHAP) approved capital funding for eleven supportive housing projects, totaling $41 million during its first meeting of the fiscal year. About two thirds of the annual available HHAP allocation is now committed, due to the unprecedented demand for supportive housing projects, fueled in large part by the Empire State Supportive Housing Initiative (ESSHI). Over $75 million in requests are lined up for the remaining $22 million in HHAP, making it probable that these funds will be exhausted by the next meeting in December.
Nine of the eleven projects that recieved this funding have already secured ESSHI grants and ten of the eleven awards were won by Network members. These projects will provide supportive housing for 276 individuals and families struggling with a wide range of life challenges that resulted in their homelessness. This includes trauma experienced by veterans as well as people escaping domestic violence. These awards cover the state from Niagara County in the west to Suffolk County in the East.
Here is the list of awardees:
St. Catherine's Center for Children, Inc., Albany County - $5.6 million
20 permanent supportive housing units

Rehabilitation Support Services, Inc., Albany County - $2.5 million
10 units of permanent supportive housing

Albany Housing Coalition, Albany County - $1.8 million
9 units of permanent supportive housing

New Destiny Housing Corporation, Bronx County - $5.7 million
37 units of permanent supportive housing

Unique People Services, Inc., Bronx County - $5.5 million
55 units of permanent supportive housing

CAMBA Housing Ventures, Bronx County - $7.5 million
87 units of permanent supportive housing

Odyssey House, New York County - $1.6 million
15 units of permanent supportive

YWCA of Niagara Frontier Inc., Niagara County - $1.4 million
8 units of permanent supportive housing

Finger Lakes United Cerebral Palsy, Inc., Ontario County - $1.9 million
9 units of permanent supportive housing

Mercy Haven, Suffolk County - $3.2 million
8 units of permanent supportive

Lakeview Health Service, Inc., Tompkins County - $3.7 million
18 units of permanent supportive housing

Congratulations to all the awardees!
|
What's New
,
Funding
,
New York State
---
10.29.2018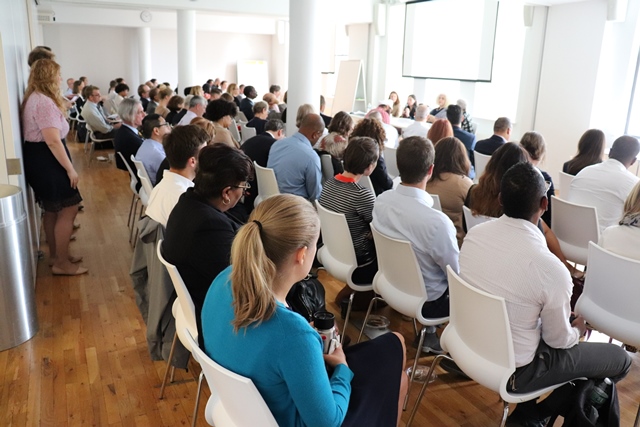 On October 1st, the Network convened a panel on the NYC 15/15 Supportive Housing Initiative. A full audience of 85 of our nonprofit, corporate, and affiliate members, and government partners attended the panel entitled: NYC 15/15 in 2018: Development & Program Updates, presented by Housing Preservation and Development (HPD) Assistant Commissioner, Special Needs Housing Emily Lehman, Human Resources Administration (HRA) Acting Deputy Commissioner, Office of Supportive/Affordable Housing & Services Jennifer Kelly, and Department of Health and Mental Hygiene (DOHMH) Senior Director, Housing Bureau, Gail Wolsk,. Attendees learned about the roles and coordination of the City agencies, the progress on the plan so far, and other valuable information about service models and development.
Jennifer Kelly of HRA emphasized the tremendous progress made so far in the ramp-up of the program, with service awards made for almost 2,700 units. In order to continue the progress, Ms. Kelly underscored the importance of providers taking the time to think about the questions in the RFP and how their program can take advantage of the unprecedented resources available to address the requirements.
Gail Wolsk of DOHMH explained the importance of integrating evidence-based and –informed practices in creating service models. She focused on how the enhanced resources available through NYC 15/15 can truly create a supportive housing program that has a holistic and, in the case of programs serving families, whole-family focus. Ms. Wolsk also explained best practices for program evaluation and staffing, and how property management staff and providers should collaborate. The audience learned about creating a service model that truly fulfills the goals of the ambitious NYC 15/15 initiative.
Emily Lehman of HPD guided the audience through the congregate development process and various HPD capital programs available to fund supportive housing units. Ms. Lehman explained the creation and success of HPD's groundbreaking city-funded project-based rental assistance for NYC 15/15. The audience gained knowledge of how the capital process, services application, and rental assistance application all tie together, and how to best set up a team's internal processes and timing.
For more information, access the PowerPoint from the event here. The Network looks forward to hosting more events as part of our Capacity Building Initiative as we strive to meet the development goals of the NYC 15/15 program and the Empire State Supportive Housing Initiative (ESSHI) and get to 35k!
We are very grateful to Robin Hood for hosting this event in their offices and to our terrific presenters!
|
What's New
,
Funding
,
New York City
---