Showing Posts by Category: Funding
06.19.2018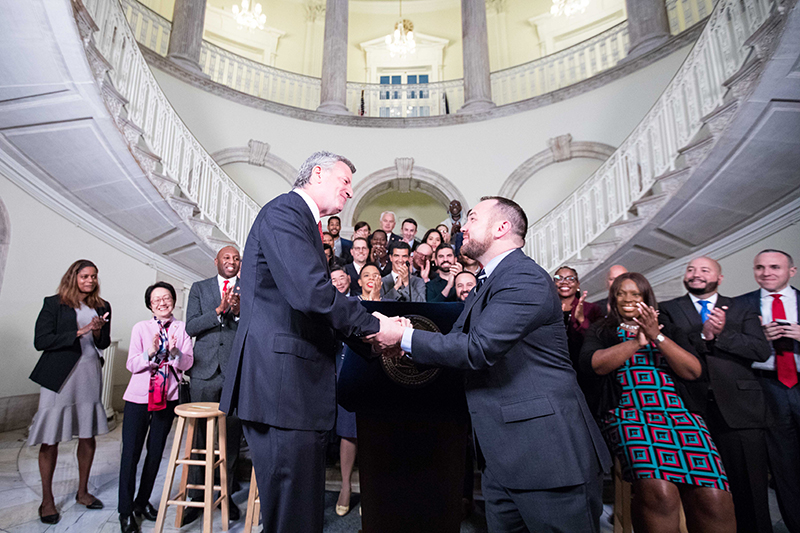 On June 11th, Mayor Bill de Blasio, City Council Speaker Corey Johnson, Council Finance Chair Daniel Dromm and members of the City Council came to an agreement for an on-time and balanced City budget for Fiscal Year 2019, beginning on July 1st. The expense budget totals $89.15 billion and the capital budget totals $11.2 billion.
In light of the acuity of the homelessness crisis and the support of both our agency partners and the City Council, the FY2019 adopted budget accelerates $100 million in capital funding for supportive housing to increase the annual production by 40 percent, from 500 newly constructed units per year to 700. The Network greatly appreciates that the City of New York recognizes the importance of our members' work and looks forward to assisting both the City and our members in implementing the acceleration of NYC 15/15.
Additionally, to implement the acceleration of NYC 15/15 development, the adopted budget added $1.85 million to the HPD expense budget in FY2022 (and baselined into the out-years). This adjustment will provide funding for rental assistance for the additional 200 congregate units produced in FY2019-2022 that will begin coming online. The budget also added $2 million to the DOHMH expense budget beginning in FY2022 (baselined) to fund services for NYC 15/15 units.
|
What's New
,
Funding
---
06.08.2018
Laura Mascuch, the Network's Executive Director co-authored with CEO of Breaking Ground, Brenda Rosen, an op-ed on the impact of HUD's new rent increase proposal.
Check it out: The Damage is in the Details of HUD's Proposed Rent Policy Changes
|
In the Media
,
Funding
,
New York State
,
Federal
,
Press
---
05.17.2018

NYS Homes and Community Renewal (HCR) has announced its 2017 Unified Funding Awards. Sixteen projects include 388 units of supportive housing that have services and operating awards through the Empire State Supportive Housing Initiative. Twelve of these projects are being developed by members of the Network.
Arbor Development will begin work on Phase II of Lamphear Court in Corning, creating 82 units of affordable housing, of which 34 units will be supportive housing serving either mental health populations or families that have experienced trauma.
Buffalo Federation of Neighborhood Centers' Westminster Commons will provide 84 senior housing opportunities with comprehensive medical, support and community services. Included are 26 units of supportive housing for homeless seniors.
Concern for Independent Living in Port Jefferson, Suffolk County will build a 77 unit building with 45 supportive housing units for veterans and individuals with mental health disorders.
DePaul's Perry Knitting Mill Apartments in Wyoming County will convert a vacant factory into a 48 unit complex with 34 supportive housing units serving homeless adults with mental health issues and the frail elderly.
DePaul's DeWitt Clinton Apartments will anchor Rome's Erie Canal waterfront development while providing 80 units of affordable housing, with half supporting mental health populations.
Housing Visions Unlimited's Winston-Gaskin Apartments in Syracuse will rehabilitate 66 units of housing including 20 units of family supportive housing managed by the YWCA of Syracuse.
Hudson River Housing's Fallkill Commons will help revitalize Main Street in Poughkeepsie with 78 units of affordable housing. Half of the units will be supportive housing serving mental health populations.
New Destiny in New York City will develop a Bryant Ave property in the Bronx into a 62 unit building for families and individuals, including supportive housing for 33 homeless households.
Oswego County Opportunities will provide supportive housing to 17 homeless people in Champlain Commons, a 56 unit complex, co-developed with Rochester's Cornerstone Group.
Rehabilitation Support Services will develop a 20 unit infill project in Albany's Arbor Hill. 10 of those units will be supportive, serving homeless people with serious emotional disorders.
RUPCO's Energy Square in Kingston will provide 7 units of housing for homeless young adults in a new, net-zero energy project.
The YWCA of the Niagara Frontier will redevelop the North Tonawanda YWCA into a mixed use facility, including 12 supportive housing units for homeless families and a social enterprise coffee shop.
Congratulations to all of our members receiving funding in this round!
|
Funding
,
New York State
---
04.26.2018

The Federal Home Loan Bank of New York has long been focused on using its Affordable Housing Program (AHP) to help fund affordable and supportive housing projects serving low and very-low income individuals and families: the AHP has supported 1,530 projects with more than $580 million in grants, helping to create or preserve nearly 70,000 units of affordable and supportive housing.
In 2017, the Bank's community investment staff conducted a thorough review of the AHP to determine how best to use the program to support initiatives addressing homelessness across the district, which includes New York, New Jersey, Puerto Rico and the US Virgin Islands. Through a survey of programs at the other Federal Home Loan Banks, extensive outreach with community groups and other stakeholders in the district, and consultations with industry experts, the staff gained a better understanding of several unmet local housing needs.
In particular, the Bank focused its research in the area of supportive housing for special needs populations. Bank staff sought out community groups, as well as state funding agencies with a focus on supportive housing, to understand how financing these kinds of projects may be different and more difficult than those faced by typical AHP applicants.
The Bank concluded that supportive housing is an effective model that addresses homelessness. Going into 2018, the AHP scoring review will give extra points to projects that provide supportive housing services to a range of special needs populations including people with behavioral disabilities and the formerly incarcerated. This should make these projects more competitive in the application process.
Affordable Housing Program provides member-lenders with direct subsidies which are passed on to income-qualified households through sponsoring local community-based organizations. AHP financing is combined with other funding sources to create housing for moderate-, low- and very low-income households. Program awardees receive this funding through a competitive application process. Each competing project must be sponsored by a financial organization that is a member of the Bank in partnership with a community-based sponsoring organization.
The FHLBNY has just released it 2018 Affordable Housing Program application package, which can provide up to $40,000 per unit for competitive projects. To view a description of the application, click here; to view more details on the Network's Funding Guide, click here; to view more details on our website click here.
The Bank is continuing its efforts to seek better ways to provide housing for other populations that are in need of both housing and supportive services. In particular, Bank staff are researching the best approaches for funding projects that provide housing for youth aging out of foster care as well as seeking better ways to support housing for the district's aging population.
The Bank looks forward to working with the Supportive Housing Network of New York and its members as we continue our research efforts and endeavor to reduce homelessness in our district.
|
Funding
---
04.23.2018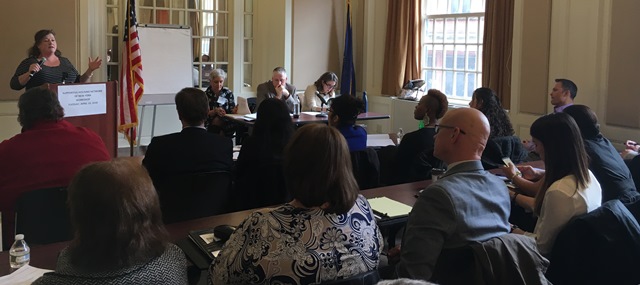 The Network hosted two panel discussions last week on the Empire State Supportive Housing Initiative (ESSHI) in advance of this year's Request for Proposals (RFP),scheduled to be released imminently. The workshops, held in Albany and Buffalo, highlighted the ESSHI process including what what's new in the upcoming RFP, how to access capital funding through both OTDA HHAP (Homeless Housing and Assistance Program), and HCR (Homes and Community Renewal). A robust Q&A followed with the audience covering topics such as NIMBY and siting issues, pre-development funding and clarifications on changes around the Medicaid Redesign Team (MRT) population.
The panels, moderated by the Network's Executive Director, Laura Mascuch, were comprised of representatives from three state agencies: the Office of Mental Health (Moira Tashjian, Associate Commissioner and Chair of the ESSHI Interagency Workgroup), Office of Temporary and Disability Assistance (Rick Umholtz, Director for the Bureau of Housing & Support Services) and Homes and Community Renewal (Leora Jontef, VP of Multifamily Finance-New Construction & Sean Fitzgerald, Assistant Commissioner). In the audience were many of the state agencies also involved in the ESSHI Interagency Workgroup including NYS Office of Alcoholism and Substance Abuse Services (OASAS), NYS Office of Children and Family Services (OCFS) and NYS Office for the Prevention of Domestic Violence (OPDV). Over 150 people attended the events including a mix of nonprofit members, developers, bankers and syndicators.
Several clarifications were discussed. The new RFP will treat the Medicaid Redesign Team (MRT) category differently. Projects serving mental health, substance use disorders, HIV/AIDS, and other Department of Health subpopulations that include 30 or more ESSHI units will be required to dedicate at least 25% of those supportive units to high Medicaid users.
The panelists also clarified that ESSHI will grant extensions beyond the 12 month conditional award period for projects that have demonstrated they are further along in the development process, but they also stressed that there is no penalty for re-applying annually.
Attendees were encouraged to talk to both OTDA and HCR about possible projects early on in the process. Both OMH (Office of Mental Health) and OASAS, have predevelopment funding available that can be accessed once a conditional award is issued.
The Network wishes to thank our hosts for these events, NYS Homes and Community Renewal in Albany and Evergreen Health Services in Buffalo. Both workshops were followed by networking mixers that were robustly attended. We would also like to acknowledge and thank our funders, the Oak Foundation, the van Ameringen Foundation, Robin Hood, New York Community Trust, JPMorgan Chase, Deutsche Bank and Capital One for their generous support of the Network's Getting to 35K Capacity Building Initiative.
|
Funding
,
New York State
,
Network Events
---
02.15.2018
The White House released its FY 2019 budget on Monday February 12, 2018. It largely repeats last year's attempt by the executive branch to gut federal spending; a budget that was considered dead on arrival. This proposed budget ignores the increased spending limits for FY 2018 and 2019, signed by the president earlier this year. Worse, it would shift major costs to the states and to people in poverty, especially the working poor.
Below is a chart that shows how the FY 2019 executive budget compares to the enacted 2017 budget, as well as the Network's recommendations for FY 2018 funding levels.
Note that the executive budget would eliminate both the HOME and CDBG programs, cutting $4 billion in block grant funding to states and localities, a $400 million loss in New York State.
Take Action:
The House and Senate continue to work on an omnibus budget bill for FY 2018, with a March 23rd deadline. We will report on the details if and when they become available. Meanwhile the FY 2019 budget process is moving forward. Please join the Network in calling on your member of Congress and ask them to sign on to three 'Dear Colleague' letters:
Rep Gwen Moore has sponsored a 'Dear Colleague' letter to fund the McKinney-Vento Homeless Assistance Grant at $2.8 billion. The deadline is March 16th. House Members my sign on here: talia.rosen@mail.house.gov.
Rep. Marcia Fudge is sponsoring a 'Dear Colleague' letter to fund the HOME Program at $1.2 billion in FY 2019. The deadline for Representatives to sign on is COB Tuesday, March 13. House offices can sign on using this link.
Rep. Jerrold Nadler is sponsoring a 'Dear Colleague' letter urging the THUD Subcommittee to support Section 8 funding at $22.8 billion. The deadline to sign is March 15th. Members can sign on by contacting: melissa.connolly@mail.house.gov.
You can call the congressional switchboard at (202) 224-3121 and ask to be connected to your member of congress.
Thank you for your advocacy and support!
|
What's New
,
Funding
,
Federal
---
11.27.2017

Renaissance Village, affordable/supportive housing for homeless veterans on Long Island was developed with Private Activity Bonds that have been eliminated in House's version of tax reform.
While both the Senate and House versions of tax reform would result in huge deficits that will impact all non-defense spending including homeless housing programs, the House bill (HR 1) that passed on November 16, would have a devastating impact on affordable and supportive housing by eliminating tax exempt private activity bonds (PAB). These bonds provide capital funding in conjunction with the 4% LIHTC. These credits are available as-of-right, and automatically qualify for PABs. They are responsible for about half of the affordable housing development across New York State.
While HR 1 preserves the 9% Low Income Housing Tax Credit (LIHTC), drastic proposed cuts to the corporate tax rate will erode the LIHTC's value by an estimated 25%.
It is estimated that the state will lose $4.5 billion dollars and 17,000 units of affordable housing annually with these changes. Also eliminated are Historic Tax Credits and New Market Tax Credits, two valuable tools used to spur housing and community development.
The Network, along with a broad swath of affordable housing groups and housing agencies, immediately began advocating against HR1: We alerted our membership to share their opinions about the bill with their representatives; we put out a joint press release; and we published editorials defending the restoration of private activity bonds to the bill. We also led a series of key meetings in Washington, D.C. with several of the Republican representatives whose votes were in play.
In the end, all amendments to the bill were defeated along straight party lines. HR1 passed with 227 votes for, and 205 votes against, with only 13 Republicans voting against it. This group of Republican dissenters includes five New York State representatives: Donovan, Faso, King, Stefanik, and Zeldin, whose opposition was based primarily on the elimination of deductibility for state and local taxes. The PAB cuts are a concern that several of these representatives raised during a press conference explaining their votes. All Democrats voted against the bill.
The Senate Finance Committee introduced its own tax reform bill, after rejecting the House bill unanimously. This bill preserves the PAB, and the 9% LIHTC although, again, the drastic cut to corporate tax rates will lead to the same 25% devaluation of tax credits. It will only require a majority to pass in the Senate, which is closely divided. Both New York Senators are opposed, as are the rest of the Democrats. This bill passed out of the Finance Committee and will face fierce debate on the senate floor. A vote is expected after Thanksgiving recess. If this competing bill passes, the House and Senate will form a reconciliation committee to produce a final version of the bill.
Attempts are also being made to improve both versions of the bill, by addressing the loss of value to the 9% LIHTC, and by adding provisions of the Cantwell-Hatch bill that would improve the efficiency of the program. Some of these provisions may make it into the final Senate bill. Unless the Senate bill fixes the loss in valuation of the credit, there will be a significant loss of capacity to develop affordable and supportive housing.
In other news, The FY 2018 budget has yet to be resolved. At the beginning of the tax reform process the House agreed to the Senate's higher overall budget numbers, to allow for the Senate to vote on tax reform under reconciliation, which requires a simple majority. In general, the last Senate HUD budget proposal, was the most favorable to supportive housing with modest increases to McKinney and Section 8, and flat funding in other key programs. The final budget details have not been formalized and another short term continuing resolution is expected, as the current CR expires December 8.
The Network will continue to work with our local affordable housing partners and our national partners, including the ACTION Coalition, National Alliance to End Homelessness and the National Low Income Housing Coalition to fight for increased resources for affordable and supportive housing.
|
What's New
,
Funding
,
Federal
---
06.27.2017
June has been a busy month for the release of Requests for Proposals (RFPs) in the New York supportive housing community. From services and operating, to capital, to congregate, to scattered site, our government agencies have all the bases covered. These RFPs are part of the initial push to meet the ambitious targets set by Mayor de Blasio (15,000 supportive housing units over 15 years) and Governor Cuomo (20,000 units over 15 years).
Continue Reading …
|
What's New
,
Funding
---
05.24.2017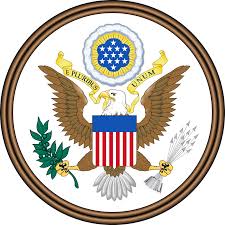 On May 23rd, President Trump released his first budget proposal for FY 2018, which begins October 1, 2017. While it provides more detail than the "skinny budget" short-form budget released in March, it slashes domestic spending dramatically and HUD programs are specifically under attack. Whole block grant programs (which are critical to the production of supportive housing), including Community Development Block Grant and HOME Investment Partnerships are eliminated, along with the Interagency Council on Homelessness. It also strips funding from the National Housing Trust Fund, funding specifically targeted to building affordable housing to the nation's poorest households. The Veterans Affairs Supportive Housing (VASH) receives no new vouchers in the president's budget proposal.
Continue Reading …
|
What's New
,
Funding
,
Federal
---
05.19.2017

Governor Andrew Cuomo with advocates at the bill signing.
Yesterday Governor Andrew Cuomo, accompanied by Speaker of the New York State Assembly Carl Heastie, Building and Construction Trades Council of Greater New York President Gary LaBarbera, and Breaking Ground's President and CEO Brenda Rosen, signed a historic bill announcing $2.5 billion for the creation and preservation of 6,000 new units of supportive housing and over 110,000 units of affordable housing over the next five years, in the ballroom of Breaking Ground's The Prince George. This capital funding is the first installment in the Governor's unprecedented commitment to build 20,000 new units of supportive housing over the next fifteen years.
Continue Reading …
|
What's New
,
Funding
,
New York State
---