Showing Posts by Category: Federal
05.24.2017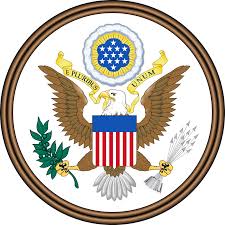 On May 23rd, President Trump released his first budget proposal for FY 2018, which begins October 1, 2017. While it provides more detail than the "skinny budget" short-form budget released in March, it slashes domestic spending dramatically and HUD programs are specifically under attack. Whole block grant programs (which are critical to the production of supportive housing), including Community Development Block Grant and HOME Investment Partnerships are eliminated, along with the Interagency Council on Homelessness. It also strips funding from the National Housing Trust Fund, funding specifically targeted to building affordable housing to the nation's poorest households. The Veterans Affairs Supportive Housing (VASH) receives no new vouchers in the president's budget proposal.
Existing rental assistance programs are impacted. Tenant and Project Based rental assistance is cut by 5%. More than 250,000 households will lose housing assistance that protects them from eviction, at least 25,000 in New York State alone. Even the popular and effective McKinney-Vento homeless assistance grant program faces a 5% cut, which would shutter existing supportive housing programs next year.
Beyond HUD cuts, this budget proposal does not spare even safety net programs. Medicaid, Supplemental Nutrition Program and even Social Security Disability face cuts. Fortunately, it is up to Congress to produce a budget, and many members of Congress have already declared this budget dead on arrival. Still, your representatives need to hear from you. Please follow the links below from the National Low Income Housing Coalition to weigh in.

Take action now:
Call your members of Congress and urge them to protect critical resources for affordable housing. Here is a script for you to use:
Please reject the president's proposed budget that slashes HUD investments that provide millions of Americans with affordable homes. These resources keep roofs over the heads of low income families, seniors, people with disabilities, low-wage workers and other vulnerable people. We need a budget that fights homelessness, not one that increases it. Funding affordable housing is a smart investment that leads to better health and education outcomes and boosts economic mobility and the local economy. Our communities are stronger because of HUD programs. Instead of making harmful cuts, I urge you to work with your colleagues to lift the spending caps on critical domestic programs like those at HUD.
Email and tweet members of Congress.
To read about the finalized FY 17 HUD budget, click here.
|
What's New
,
Funding
,
Federal
---
05.15.2017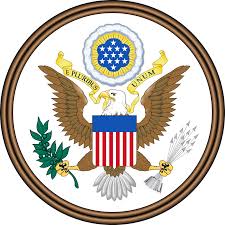 President Trump signed the final FY 2017 budget May 5th, in the form of a bi-partisan supported omnibus spending package. HUD programs are funded from October 1, 2016 through September 30, 2017 at levels that will ensure that most key supportive housing programs will be sustained.
As indicated in the chart below, the adopted budget did not stray far from the original proposals made by both houses of Congress in the beginning of the budget process.
We are excited to see a $133 million increase in the McKinney-Vento Homeless Assistance Grant program, a 6% over FY 2016 levels. The House and Senate split the difference between their respective funding levels to reach this compromise, demonstrating that there continues to be broad support for this program that provides essential funding to local Continuua of Care, including $196 million in New York State.
Additionally, the Housing Opportunities for People with AIDS (HOPWA) program also saw an increase of 6% in this budget. The Section 202 program for seniors received a 16% increase, with $10 million available for new projects or preservation of existing units. HUD 811, housing for people with disabilities, fell by 3%. The 811 program has not funded any new programs in New York State for almost a decade. The HOME program funding remains flat this year. Based on the early reports on next year's executive budget plan, HOME continues to be in danger.
Both the Tenant and Project Based Voucher Programs saw no real growth. Early analysis indicates that there should be enough funding to preserve existing rental assistance units from cuts by attrition. The tenant based voucher funding includes 4,000 new Veterans Affairs Supportive Housing Vouchers.
One last bright spot is the reauthorization of the US Interagency Council on Homelessness for one year with a slight increase in funding.
The Network fully anticipates that we will be working closely with our Members of Congress over the summer and into the fall, to ensure that affordable housing and programs that address homelessness fare well in seems likely to be a contentious budget year. We will be organizing lobby visits again to coincide with the National Alliance to End Homelessness conference on July 19, and urge our members to join us in Washington.

KEY HUD PROGRAM FUNDING (IN $ MILLIONS)
|
Funding
,
Federal
---
04.19.2017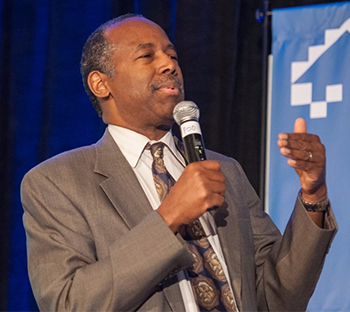 HUD Secretary Ben Carson addressing the National Low Income Housing Coalition Policy Forum.
Two Network staff members traveled to Washington, D.C. on April 2nd-4th to participate in the National Low Income Housing Coalition Policy Forum and Lobby Day. The event convened more than 300 housing advocates for a series of panels on topics ranging from effective communication strategies to policies for long-term rental subsidies, as well as keynote speeches by HUD Secretary Ben Carson and Congresswoman Maxine Waters (D-CA-43).
Secretary Carson assured the audience that "no one is going to be thrown out on the street" on his watch. In response to concerns about the administration's proposed $6.2 billion cuts to HUD, he referred to a future infrastructure bill and explained that it would include a significant investment in housing. Carson also spoke about the importance of finding efficiencies in government programs and fiscal conservatism in light of the national debt.
In a speech that stood in stark contrast to Secretary Carson's, Representative Waters spoke about her proposed Ending Homelessness Act of 2016, a $13 billion five-year initiative to fund housing and services for the homeless. The proposed legislation would permanently authorize the McKinney-Vento Homeless Assistance Act and the U.S. Interagency Council on Homelessness. The latter program, which coordinates 19 federal agencies in a joint effort to end homelessness, would be eliminated by Trump's proposed budget. Like New York City, Waters' home district of Los Angeles has also seen homelessness increase, even as figures nation-wide have declined slightly.
On the final day of the Forum, advocates from 37 states visited their representatives on Capitol Hill for a Lobby Day. As a NLIHC state partner, the Network coordinated meetings along with our colleagues from NYCHA, Legal Aid Society, Picture the Homeless, LiveOn NY, Tenants and Neighbors, the Rochester YWCA, and New York Housing Conference. Meetings took place with senior staff for 13 representatives and the Senate Appropriations Committee, focusing on reforming the Low Income Housing Tax Credit and HUD funding for HOME Investment Partnerships Program, McKinney-Vento Homeless Assistance, public housing and Section 8. (See full NLIHC policy platforms here).
|
What's New
,
Federal
---
03.20.2017
On March 16th, President Trump released a budget blueprint that proposes $6.2 billion in cuts to HUD funding. Overall, these cuts represent a 13.2% decrease in funding compared to FY16 levels: the largest cuts in housing assistance since the Reagan administration, which ushered widespread homelessness. These cuts are unacceptable and we are committed to fighting them.
The Trump budget eliminates the following programs:

The HOME program is a critical resource for supportive housing in New York, serving as a capital subsidy for congregate developments, as well as providing rental assistance to the homeless. Nationwide, every $1 of HOME capital funding leverages $4.20 of additional local public and private funding. Community Development Block Grants (CDBG) fund cities and towns across the state for capital projects and programs benefiting low- and moderate-income New Yorkers.
The budget blueprint presents questions: it outlines $4.1 billion in spending cuts but leaves the remaining $2.1 billion unexplained. According to the document released by the White House, the president's budget "provides over $35 billion for HUD's rental assistance programs and proposes reforms that reduce costs while continuing to assist 4.5 million low-income households." It is unclear at this time how funding will be spread out over various voucher programs and where exactly cuts will be felt. The budget is also silent on Homeless Assistance, known as McKinney Vento funding.
The president's budget does eliminate the US Interagency Council on the Homeless, which is charged with coordinating across the federal government to end homelessness.
Dr. Ben Carson was sworn in as HUD Secretary on March 2nd. He has started his "listening tour" across America. The Network, along with our fellow advocates, has invited him to New York to witness firsthand the success of our affordable and supportive housing programs and the devastating impacts these cuts would have.
The president's proposal is subject to Congressional approval. The Network will be in Washington D.C. in early April with the National Low Income Housing Coalition, advocating for programs critical to supportive housing to members of the House and Senate. We will keep you posted as opportunities arise for you to participate directly in advocacy.
Please see our Executive Director Laura Mascuch's opinion piece in City and State's Slant.
|
What's New
,
Funding
,
Federal
---
01.27.2017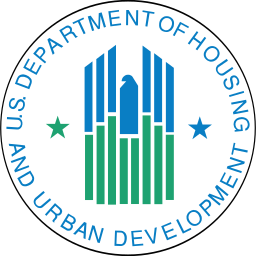 On December 20, 2016, HUD announced the 2016 Continuum of Care (CoC) awards, both renewals and new awards. This returns the program to a regular grant cycle that allows projects that need to be renewed annually to have confidence that they will be funded before the calendar turns.
New York State was awarded a total of $196 million, more than 10% of the national total of $1.95 billion, for 421 projects in 26 Continuua of Care. The overall dollar value of New York State awards is 7% below last year's total of $209 million. The primary reason for this net loss is related to a larger amount of new bonus projects being funded: the past two rounds were multiple year awards, which are not yet up for renewal.
74 new programs were funded in NYS, including 20 new supportive housing projects. Other awards went to: rapid rehousing projects (a program to reduce shelter stays by providing short-term assistance to regain permanent housing); coordinated entry (to design and build intake and admissions processes for the Continuum); and planning (for operations of the Continuum).
All of the currently funded programs, including permanent supportive housing that makes up most of them, will be renewed based on performance rankings established by HUD and implemented by the CoC.
|
What's New
,
Funding
,
Federal
---
12.01.2016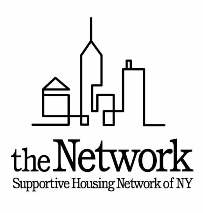 Here at the Network, we remain very concerned by the uncertainty surrounding housing and homelessness policy in the aftermath of the presidential election. The records and proposals of President-Elect Donald Trump along with the Congressional leadership poses numerous risks and challenges to the public private cooperation that has allowed our supportive housing stock to flourish in New York State. This supportive housing has stabilized tens of thousands of homeless people's lives and restored their ability to live with dignity. We, like so many of you, are anxious about the future.
We are, however, buoyed by the fact that we live and work in New York, one of the most progressive states in the union. Our state and local elected leaders stand firmly behind laws and policies protecting the rights of all and are staunch advocates of the supportive housing model that has provided homeless people with hope for regaining a foothold in society. Not only was supportive housing born here, but thanks to consistent leadership and support -- there is more supportive housing here than anywhere else in the world. This model has consistently had bi-partisan support for its proven success in saving lives, saving money and improving communities.
One of the model's strengths is skillfully blending a myriad of state, federal, local and private resources. However, this aspect of the model opens up new challenges in a political and economic climate that is suddenly in flux. In this environment, we will need your help to ensure that all vital resources remain intact, including HUD programs like McKinney-Vento, Section 8 and HOME and major drivers of private investment like the Low Income Housing Tax Credit and tax exempt bonds. We must redouble our partnerships with you and with local and national allies, as well as form new alliances to strengthen our efforts. Rest assured we will be reaching out with specific requests for action on the federal level as the political events unfold.
We have no illusions: we will face enormous challenges to our work in the coming years. But it has never been easy. Our community's determination and commitment is a source of constant inspiration to all of us here at the Network. We commit to being strategic and thoughtful about asking for your help as we go forward together. We will continue to fight relentlessly for you and the people whose lives you transform every day.
If you have thoughts you would like to share, please email me.
|
In the Media
,
What's New
,
Federal
---
05.09.2016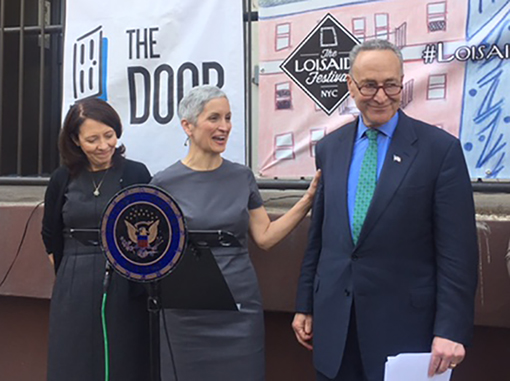 Senator Maria Cantwell, the Network's Laura Mascuch, Senator Charles Schumer at The Door.
On April 22nd, Senators Charles E. Schumer (D-NY) and Maria Cantwell (D-WA) gathered together with the supportive housing community, government officials and advocates to urge Congress to expand the Low-Income Housing Tax Credit (LIHTC) using The Door's and Phipps Houses' East 9th Street residence as a backdrop.
Cantwell and Schumer are calling for a 50% expansion of the LIHTC, and reforms that target the lowest income populations. The LIHTC has financed nearly three million homes across the United States, since its creation three decades ago, including over 122,000 units in New York City alone. The proposal would finance approximately 400,000 additional units of affordable housing nationwide over the next decade, including an additional 14,000 in New York state.
"Access to affordable housing is essential for the health of our families and the economic strength of our communities and that's why expanding the LIHTC is so important," said Senator Schumer. "With thousands of homeless and housing-needy people in New York City alone, we need to do all we can to provide families and children with safe and affordable housing options."
Senator Cantwell continued, "Like Washington State, New York and our nation as a whole face serious challenges when it comes to affordable housing and homelessness. The LIHTC is a critical tool that communities across the nation can use to address these issues. The project that we are visiting today is a perfect example of how housing tax credits can bring together federal, state, local, nonprofit and investors to solve one of our most pressing problems."
The Network's Executive Director, Laura Mascuch, thanked both Senators for their leadership and said, "Senator Cantwell's proposal could not have come at a better time. Both New York state and New York City are actively engaged in unprecedented efforts to develop supportive housing. New York City is committed to 15,000 units of supportive housing and New York state is finalizing its plan to produce 20,000 units. Having more Low Income Housing Tax Credits in one of the most competitive housing markets will leverage the massive private investment that we need."
Other speakers included: Jamie Rubin, Commissioner of NYS Homes and Community Renewal; Julie Shapiro, Executive Director, The Door; Gary Rodney, President of The New York City Housing Development Corporation; Jolie Milstein, president & CEO of the New York State Association for Affordable Housing (NYSAFAH); Rachel Fee, Executive Director of the New York Housing Conference; and Judi Kende, Vice President and New York Market Leader, Enterprise Community Partners, Inc.
East 9th Street provides supportive housing to a mix of formerly homeless young families and young adults struggling with mental illness. LIHTC is an integral part of this development's financing.
Schumer and Cantwell also released a report titled, "Addressing the Challenges of Affordable Housing & Homelessness: The Housing Tax Credit," which found that across the country there are 3.9 million extremely low-income families. According to the Urban Institute, in New York State there are 871,841 extremely low-income households competing for 269,115 affordable housing units. Since its creation in 1986, the LIHTC has helped develop or preserve over 170,290 homes in New York, providing affordable housing to 395,610 households in New York and generating over $18 billion in local income.
|
Funding
,
Federal
---
04.21.2016

Julian Castro, Secretary of HUD; Diane Yentel, CEO of NLIHC; Sheila Crowley, former CEO of NLIHC.
After seventeen years of leadership, National Low Income Housing Coalition (NLIHC) CEO Sheila Crowley stepped down at this year's NLIHC Forum in early April. More than 200 people including tenants , senators, and HUD Secretary Julian Castro joined together to bid farewell and honor Ms. Crowley's enormous contributions to the affordable housing movement, crowned by the creation and funding of the National Housing Trust Fund (NHTF).
Secretary Castro used the occasion to announce that the first $176 million of NHTF funding would be released this year, $9 million of which is expected to come to New York State. Secretary Castro also announced a new initiative prohibiting the blanket use of restrictions on tenancy based on criminal history in all HUD-funded buildings including Public Housing Authorities.
The forum included a retirement party for Ms. Crowley with speeches from longtime NLIHC supporter former Representative Barney Frank and Virginia Senator Tim Kaine.
The new NLIHC CEO Diane Yentel most recently held the post of Policy Director for Enterprise Community Partners in Washington, D.C but noted that she started her career as a policy analyst at NLIHC.
During the conference the Network also led the New York contingent in a day of meetings with New York representatives including Senator Schumer's and Senator Gillibrand's staff, as well as staff from Representatives Rangel, Serrano, Velazquez, and Katko. The delegation asked legislative leaders to press for growing the trust fund, protecting HUD funding levels, improving Section 8 and passing legislation reforming the mortgage interest deduction.
The Network salutes Ms. Crowley's extraordinary achievements and wishes her the best. We also look forward to working with Ms. Yentel in her new role.
|
Federal
---
06.29.2015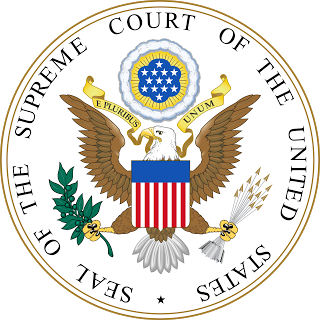 We asked one of the state's pre-eminent lawyers working on housing discrimination issues as they affect people with disabilities to weigh in on what the recent Supreme Court decision might mean for supportive housing providers. Thank you, Mr. Schonfeld for sharing your thoughts with our community.
United States Supreme Court Upholds Disparate Impact Theory
By Robert L. Schonfeld, of counsel, Moritt Hock & Hamroff LLP
On June 25, 2015, the United States Supreme Court in the case Texas Department of Housing and Community Affairs v. Inclusive Communities, Inc. upheld the use of the "disparate impact" theory of proving housing discrimination under the Federal Fair Housing Act.
The "disparate impact" theory allows a person to bring a housing discrimination action under the Federal Fair Housing Act without proving intentional discrimination. To establish a case under the "disparate impact" theory, a person must demonstrate the occurrence of outwardly neutral practices and policies and that those practices have a significantly adverse or disproportionate impact on persons of a particular type. For example, a policy against dogs in a rental building may have a disparate impact on persons who need a dog because of their particular disability. While a policy against dogs in a building applies to everyone, it may have a greater impact on persons with disabilities because of their disabilities and thus constitute discrimination under the "disparate impact" theory.
The Supreme Court's decision contains a powerful discussion of the Federal Fair Housing Act that will be useful in future cases. The decision discusses policies such as restrictive covenants, steering by real estate agents, and discriminatory lending policies that led to segregation, and that the Fair Housing Act was first enacted in 1968 after the assassination of Dr. Martin Luther King, Jr. and social unrest in the inner cities. The decision concludes by noting that the Fair Housing Act "must play an important part in avoiding… the grim prophecy that "[o]ur Nation is moving towards to societies, one black, one white—separate and unequal" and that "the Court acknowledges the Fair Housing Act's continuing role in moving the Nation toward a more integrated society."
The "disparate impact" theory has been applicable in the Federal Courts in New York since a decision of the Second Circuit in 1988, and the Supreme Court decision reaffirms the viability of that decision. However, the Supreme Court hinted that the "disparate impact" theory may only be viable in cases that truly preclude or discourage persons from living in particular housing because of their race, religion, national origin, gender, or disability and not in cases involving health and safety codes that serve a legitimate objective.
In spite of the suggestion of limits on the use of the "disparate impact" theory, the Supreme Court decision revives the possibility of challenging laws and policies that have a "disparate impact" on people with mental illness. That would include the Rent Stabilization Code and landlord, condominium and cooperative restrictions which place limitations on corporations providing housing to people with mental illness. Because landlords often refuse to rent to homeless mentally ill persons directly, "scattered site" leases must be held by non-profit corporations and the Supreme Court decision may provide a ground for challenging policies that prohibit leases to such corporations or allow landlords to take apartments out of rent stabilization when renting to nonprofit corporations.
On the whole, the Supreme Court decision makes powerful and valuable statements about the role of the Fair Housing Act and, for the most part, revitalizes the use of the "disparate impact" theory under that law.
|
In the Media
,
What's New
,
Federal
---
12.16.2014
The FY 2015 budget passed by Congress December 12th is not positive for supportive housing: most of the programs that our community depends on are either flat-funded or cut. Even programs that received a small increase – like the McKinney Vento Homeless Assistance Grants Program – will experience functional cuts as a result of increased program rents and first time renewals. Similarly, the increase to the HUD 811 program is projected to only fund the current portfolio. The only real increase is a new allocation of $75 million for the VASH vouchers for veterans.
The bad news gets worse: FY 2016 allocations are on track to become disastrous if the planned return to sequestration is not rescinded. Under sequester in 2016 all of the programs listed below face across-the-board cuts of more than 6%.
To respond to this threat, the Network urges all of its member agencies to sign on today to Repeal the Sequester by January 5.
However, there was some very good news from Washington this week: Mel Watt, the Chairman of the Federal Housing Finance Agency lifted the hold on contributions to the National Housing Trust Fund (NHTF) from Fannie Mae and Freddie Mac. This marks the first dedicated source of funding to build and operate housing for people who earn below 30% of the Area Median Income. The trust fund will be allocated to the states and early estimates put the amount coming to New York State between $20 and $50 million.
This is great news and the Network thanks Chairman Watt for his decision.
The Network continues to support the United for Homes campaign to modernize the mortgage interest deduction and use the savings to fully fund the NHTF. This will result in a ten-fold increase in the NHTF, as much as half a billion annually to New York State.
Sign your organization on to United for Homes.
If you have any questions, please contact our Upstate Coordinator, Stephen Piasecki via email or at 518-465-3233.
|
What's New
,
Funding
,
Federal
---