Showing Posts by Category: Federal
08.03.2017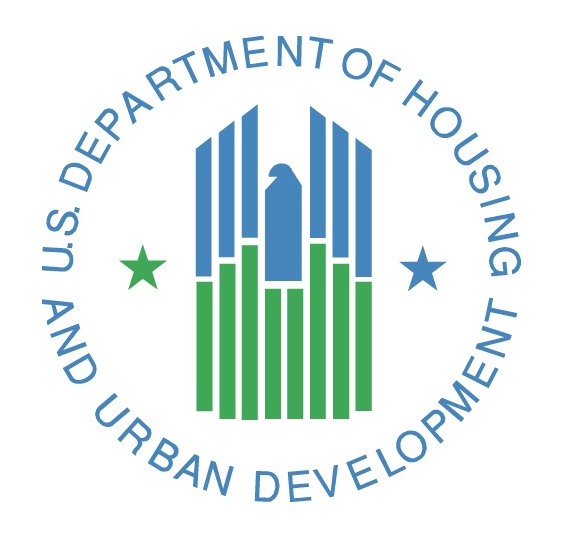 Within the past month, the House appropriations committee proposed flat-funding Department of Housing and Urban Development ("HUD") programs for Fiscal Year 2018, while the Senate committee modestly increased HUD funding levels. These two proposals serve as starting points for budget negotiations between the two houses of Congress. Since none of the other budget committees have put forth proposals, it is unlikely that there will be further action on the Federal budget before the end of the fiscal year.
On July 17-19, one week after the House released their budget proposal, the Network joined forces with the National Alliance to End Homelessness to make 25 lobby visits with 40 advocates from across New York State. These meetings covered a variety of budget concerns as well as legislative issues. Members of the New York delegation were particularly supportive of the Tiberi-Neal Affordable Housing Credit Improvement Act. (The program is also referred to as the Low Income Housing Tax Credit ("LIHTC") program). One of the many provisions of the legislation would allow for income averaging in LIHTC developments to help reach lower income tenants.
Thanks to all who participated and special thanks to our talented Princeton intern, Marcia Brown, who organized a special meeting, attended by both New Yorkers and Ohioans, with the Senate Banking Committee.
|
What's New
,
Federal
---
07.20.2017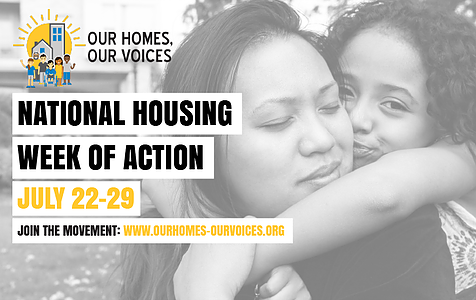 The House appropriations committee has approved a Transportation, Housing and Urban Development budget bill for FY 2018 that endangers desperately needed housing and homelessness programs. There is still time to influence members of Congress as the budget process continues in the coming weeks and months. See more about our current federal budget and policy priorities here.
Continue Reading …
|
Federal
---
05.24.2017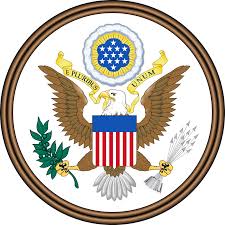 On May 23rd, President Trump released his first budget proposal for FY 2018, which begins October 1, 2017. While it provides more detail than the "skinny budget" short-form budget released in March, it slashes domestic spending dramatically and HUD programs are specifically under attack. Whole block grant programs (which are critical to the production of supportive housing), including Community Development Block Grant and HOME Investment Partnerships are eliminated, along with the Interagency Council on Homelessness. It also strips funding from the National Housing Trust Fund, funding specifically targeted to building affordable housing to the nation's poorest households. The Veterans Affairs Supportive Housing (VASH) receives no new vouchers in the president's budget proposal.
Continue Reading …
|
What's New
,
Funding
,
Federal
---
05.15.2017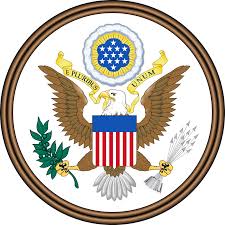 President Trump signed the final FY 2017 budget May 5th, in the form of a bi-partisan supported omnibus spending package. HUD programs are funded from October 1, 2016 through September 30, 2017 at levels that will ensure that most key supportive housing programs will be sustained.
Continue Reading …
|
Funding
,
Federal
---
04.19.2017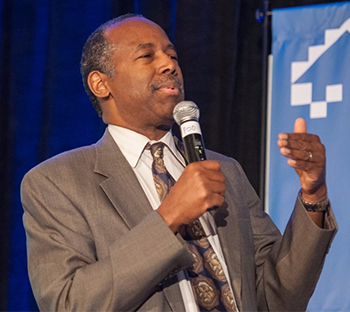 HUD Secretary Ben Carson addressing the National Low Income Housing Coalition Policy Forum.
Two Network staff members traveled to Washington, D.C. on April 2nd-4th to participate in the National Low Income Housing Coalition Policy Forum and Lobby Day. The event convened more than 300 housing advocates for a series of panels on topics ranging from effective communication strategies to policies for long-term rental subsidies, as well as keynote speeches by HUD Secretary Ben Carson and Congresswoman Maxine Waters (D-CA-43).
Continue Reading …
|
What's New
,
Federal
---
03.20.2017
On March 16th, President Trump released a budget blueprint that proposes $6.2 billion in cuts to HUD funding. Overall, these cuts represent a 13.2% decrease in funding compared to FY16 levels: the largest cuts in housing assistance since the Reagan administration, which ushered widespread homelessness. These cuts are unacceptable and we are committed to fighting them.
The Trump budget eliminates the following programs:

The HOME program is a critical resource for supportive housing in New York, serving as a capital subsidy for congregate developments, as well as providing rental assistance to the homeless. Nationwide, every $1 of HOME capital funding leverages $4.20 of additional local public and private funding. Community Development Block Grants (CDBG) fund cities and towns across the state for capital projects and programs benefiting low- and moderate-income New Yorkers.
Continue Reading …
|
What's New
,
Funding
,
Federal
---
01.27.2017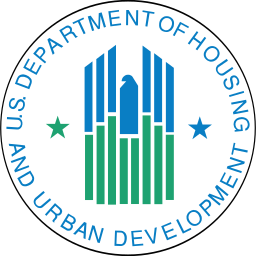 On December 20, 2016, HUD announced the 2016 Continuum of Care (CoC) awards, both renewals and new awards. This returns the program to a regular grant cycle that allows projects that need to be renewed annually to have confidence that they will be funded before the calendar turns.
Continue Reading …
|
What's New
,
Funding
,
Federal
---
12.01.2016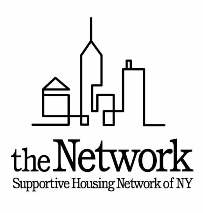 Here at the Network, we remain very concerned by the uncertainty surrounding housing and homelessness policy in the aftermath of the presidential election. The records and proposals of President-Elect Donald Trump along with the Congressional leadership poses numerous risks and challenges to the public private cooperation that has allowed our supportive housing stock to flourish in New York State. This supportive housing has stabilized tens of thousands of homeless people's lives and restored their ability to live with dignity. We, like so many of you, are anxious about the future.
Continue Reading …
|
In the Media
,
What's New
,
Federal
---
05.09.2016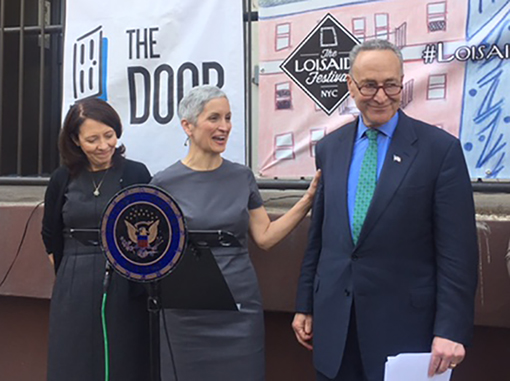 Senator Maria Cantwell, the Network's Laura Mascuch, Senator Charles Schumer at The Door.
On April 22nd, Senators Charles E. Schumer (D-NY) and Maria Cantwell (D-WA) gathered together with the supportive housing community, government officials and advocates to urge Congress to expand the Low-Income Housing Tax Credit (LIHTC) using The Door's and Phipps Houses' East 9th Street residence as a backdrop.
Continue Reading …
|
Funding
,
Federal
---
04.21.2016

Julian Castro, Secretary of HUD; Diane Yentel, CEO of NLIHC; Sheila Crowley, former CEO of NLIHC.
After seventeen years of leadership, National Low Income Housing Coalition (NLIHC) CEO Sheila Crowley stepped down at this year's NLIHC Forum in early April. More than 200 people including tenants , senators, and HUD Secretary Julian Castro joined together to bid farewell and honor Ms. Crowley's enormous contributions to the affordable housing movement, crowned by the creation and funding of the National Housing Trust Fund (NHTF).
Continue Reading …
|
Federal
---