Showing Posts by Category: Openings
07.10.2017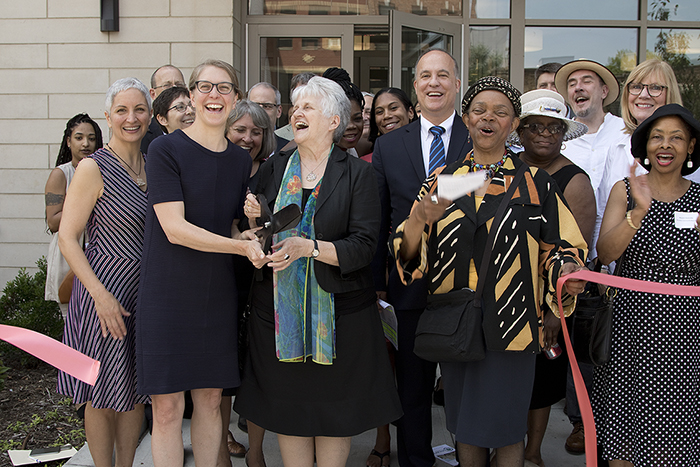 Cutting the Ribbon at Concern Bergen.
On June 30th, a beautiful Friday before the Fourth of July holiday weekend, Concern for Independent Living celebrated the opening of a new residence in the Crown Heights neighborhood of Brooklyn. The newly constructed 90-unit residence stands on what was formerly a blighted lot. Concern Bergen includes 55 supportive housing units for people living with mental illness, including those who spent time in state psychiatric centers, and 35 low-income, affordable units for both individuals and families.
Continue Reading …
|
What's New
,
New York City
,
Openings
---
06.27.2017
Cutting the ribbon at Tapestry on the Hudson.
On June 6th, The Community Builders and Unity House held a ribbon cutting for Tapestry on the Hudson ("Tapestry"), a new affordable and supportive housing residence in Troy. The residence, a former collar factory, was converted into 67 apartments, including 19 supportive units primarily for families. Troy is known as the Collar City having been the one-time center of manufacturing for celluloid collars at the turn of the 20th Century.
Continue Reading …
|
What's New
,
New York State
,
Openings
---
05.23.2017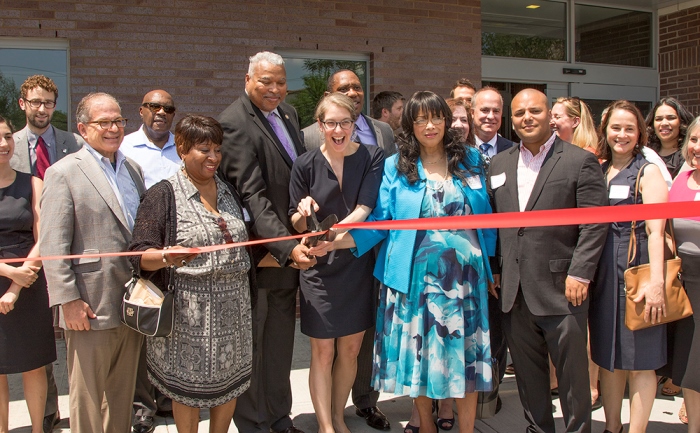 Cutting the ribbon at Norwood Terrace.
More than 80 partners, staff, tenants and well-wishers gathered May 19th to celebrate the opening of Norwood Terrace, a new affordable/supportive residence developed by B&B Urban and Concern for Independent Living in the Norwood section of the Bronx. The 115-unit residence features a library, a computer lab, and a roof garden in addition to its mix of efficiency, one, two and three bedroom apartments; the building is now home to formerly homeless individuals as well as families and individuals from the community.
Continue Reading …
|
What's New
,
New York City
,
Openings
---
05.22.2017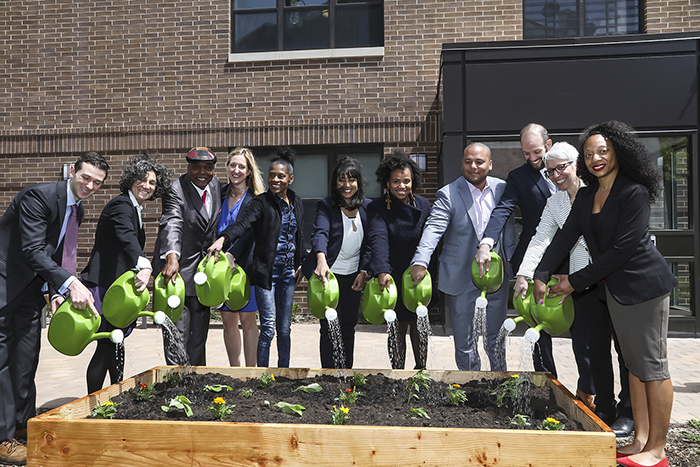 Watering the new garden at SUS' Henry Apartments.
On a sunny May morning, Services for the UnderServed celebrated the opening of Henry Apartments, a beautiful new supportive housing development, in Ocean Hill, Brooklyn, co-developed with Alembic Community Development. The new development, consisting of two neighboring six-story buildings is named after community leader Stan Henry, who, for more than forty years, was the owner and operator of a hardware store that occupied one corner of the development site. As described by Alembic's Benjamin Warnke, "Mr. Henry worked tirelessly to acquire the long-vacant lot adjacent to the store and to complete this project, the latest chapter in a lifetime of service to the neighborhood."
Continue Reading …
|
What's New
,
New York City
,
Openings
---
05.15.2017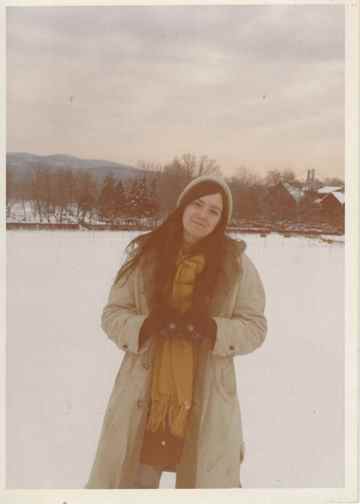 Frances E. Ficklen in an earlier era.
On Friday April 28th, Columba Kavanagh's GEMA Hall dedicated their new tenant lounge to a former tenant Frances E. Ficklen surrounded by the tenant's family members. Tragically, the family had lost touch with Ms. Ficklen due to the onset of mental illness and only found her name associated with GEMA Hall years after her death. The family members found peace in the knowledge that Ms. Ficklen had died peacefully in her sleep surrounded by caring staff and tenants.
Ms. Ficklen's sisters and cousins attended the ceremony and spoke passionately about Frances who had been doing fieldwork in Martinique after earning her Master's degree in Anthropology when she experienced the onset of mental illness. The redecorated tenant lounge – financed as part of the building's Year 15 refinancing, reflects Frances' love of the Caribbean.
|
New York City
,
Openings
---
04.28.2017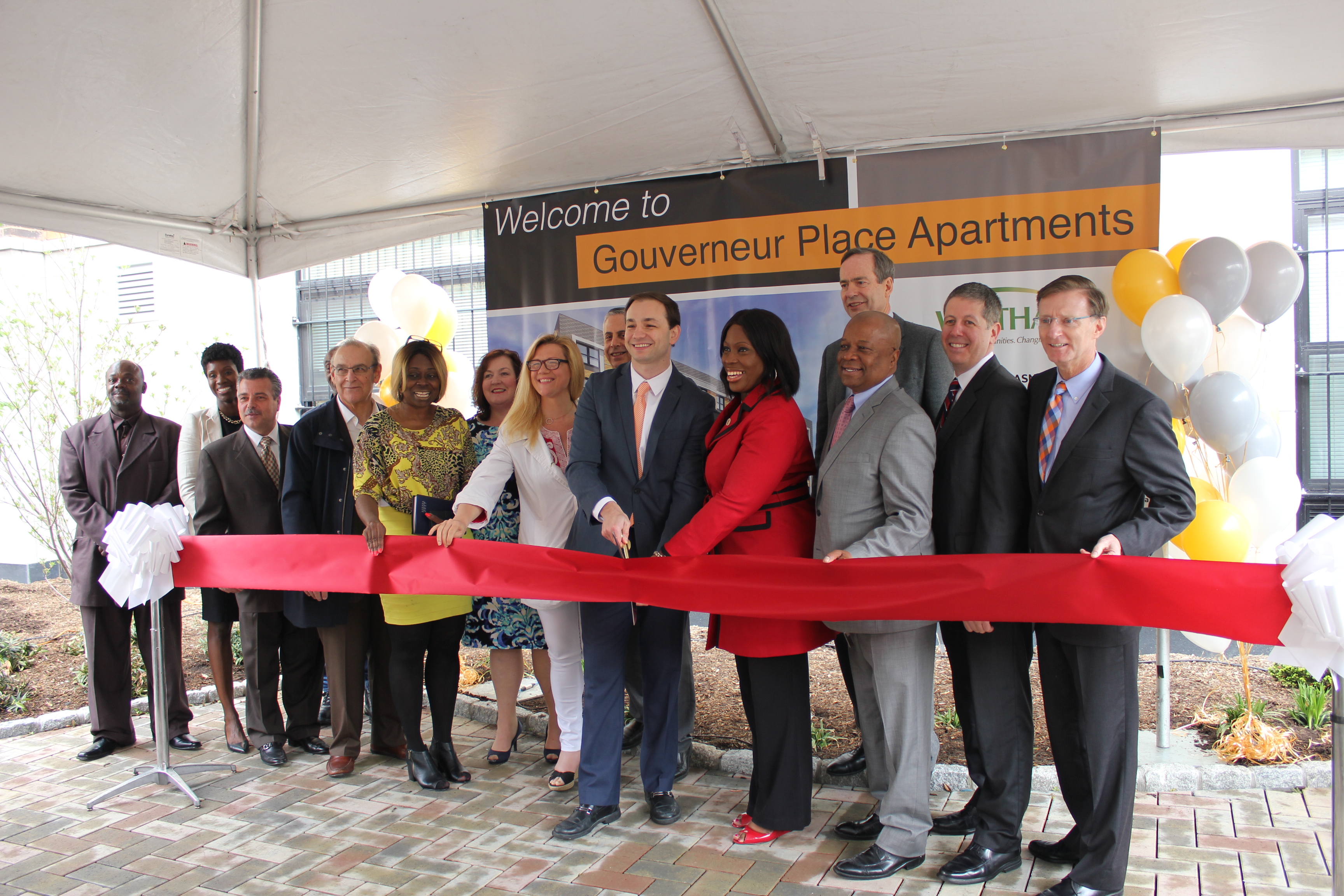 Cutting the ribbon at Gourverneur Place Apartments.
On a blustery April morning, Westhab opened a gracious new supportive housing residence, Gouverneur Place Apartments, in the Bronx. The residence features 68 units: 50 efficiency apartments for people with mental health challenges and 17 one, two, and three bedroom apartments for low-income individuals and families. Westhab is based in Westchester and has many supportive housing residences in that area – this is their first residence in New York City.
Continue Reading …
|
What's New
,
New York City
,
Openings
---
04.18.2017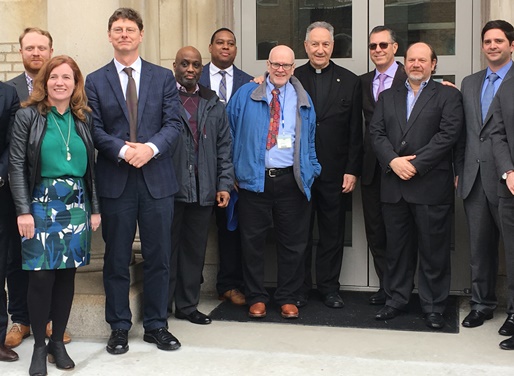 Dignitaries at the dedication ceremony of Bishop Thomas Daily residence.
Some fifty partners, well-wishers and illustrious members of the Archdiocese of Brooklyn and Queens gathered to celebrate the dedication of one of New York's earliest supportive housing residences as the newly refurbished Bishop Thomas V. Daily Residence on April 5th. First opened in 1985 by Catholic Charities Progress of Peoples Development Corporation, the former grammar school recently underwent a gut rehabilitation turning its SRO units into efficiency apartments, updating the building systems and adding six additional apartments!
Continue Reading …
|
What's New
,
New York City
,
Openings
---
12.14.2016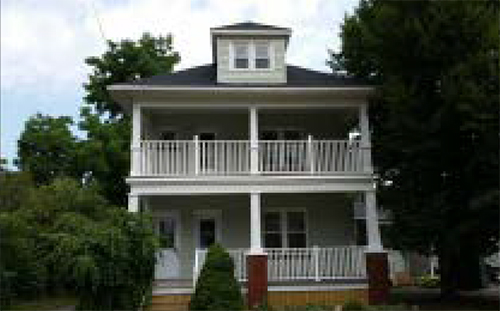 One of the new buildings in the Finger Lakes Rural Initiative Housing Project.
As testament to the fact that supportive housing comes in all sizes and fits into any neighborhood, the Finger Lakes Area Counselling and Recovery Agency (FLACRA) opened four residences in four counties for individuals struggling with homelessness and substance abuse. The four buildings, located across the Finger Lakes region, will provide eight permanent homes for homeless individuals with a disabling condition and 14 transitional units for people in recovery from substance use.
Continue Reading …
|
What's New
,
New York State
,
Openings
---
11.28.2016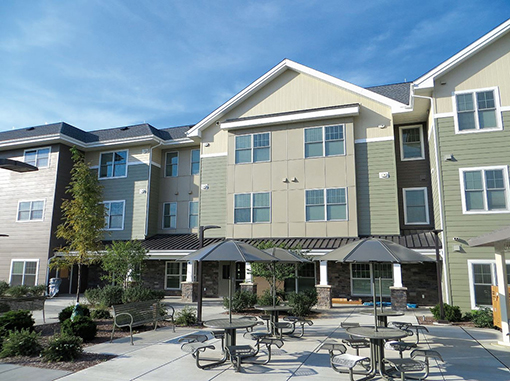 Ebenezer Square Apartments
Living Opportunities of DePaul opened a beautiful supportive housing development, Ebenezer Square Apartments, in West Seneca on November 17th. The mixed-use development rises on the site of a long-vacant big-box store and features 100 affordable apartments, 75 of which are supportive housing units for persons in recovery from mental illness. The name Ebenezer Square is a nod to the Ebenezer Colonies which consisted of settlements of Inspirationists who migrated to what is now the town of West Seneca from Germany in 1843.
Continue Reading …
|
What's New
,
New York State
,
Openings
---
11.04.2016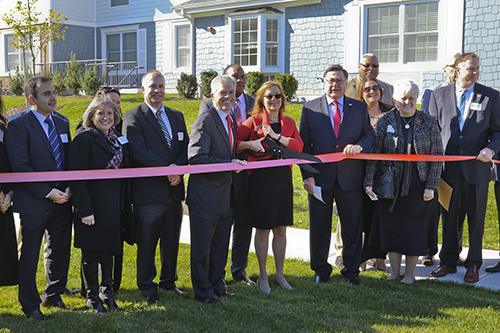 Cutting the ribbon at Liberty Landing.
Concern for Independent Living opened a magnificent new supportive housing development, Liberty Landing, in Ronkonkoma on October 26th. The 59-unit supportive housing development houses 30 formerly homeless veterans, and offers the other 28 units as affordable housing for low income Long Island families, many of whom are also veterans. There are 40 one-bedroom apartments, 15 two-bedroom apartments, and 3 three-bedroom apartments, as well as one unit for the superintendent.
Continue Reading …
|
What's New
,
New York State
,
Openings
---