Showing Posts by Date: 04/2017
04.28.2017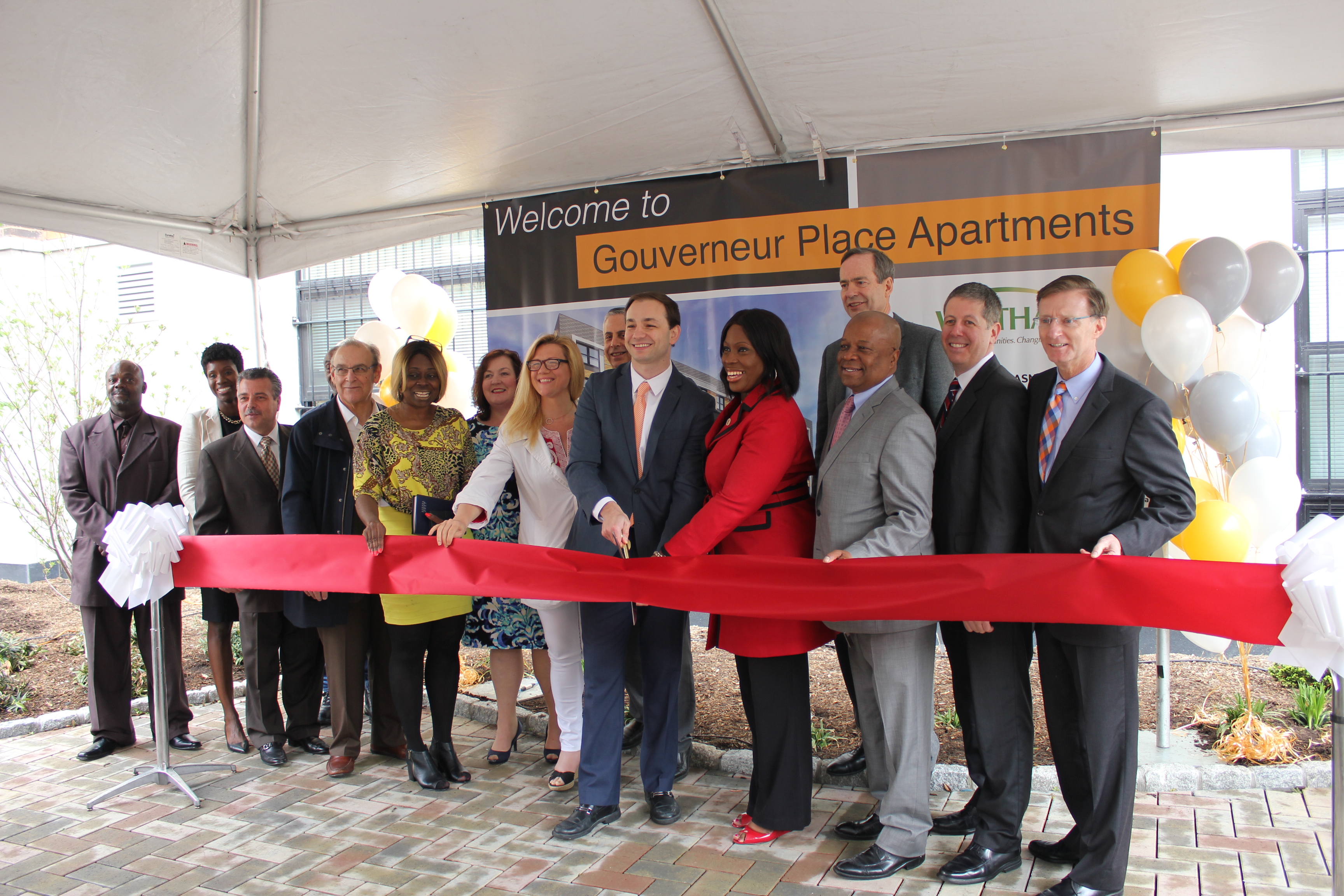 Cutting the ribbon at Gourverneur Place Apartments.
On a blustery April morning, Westhab opened a gracious new supportive housing residence, Gouverneur Place Apartments, in the Bronx. The residence features 68 units: 50 efficiency apartments for people with mental health challenges and 17 one, two, and three bedroom apartments for low-income individuals and families. Westhab is based in Westchester and has many supportive housing residences in that area – this is their first residence in New York City.
Continue Reading …
|
What's New
,
New York City
,
Openings
---
04.28.2017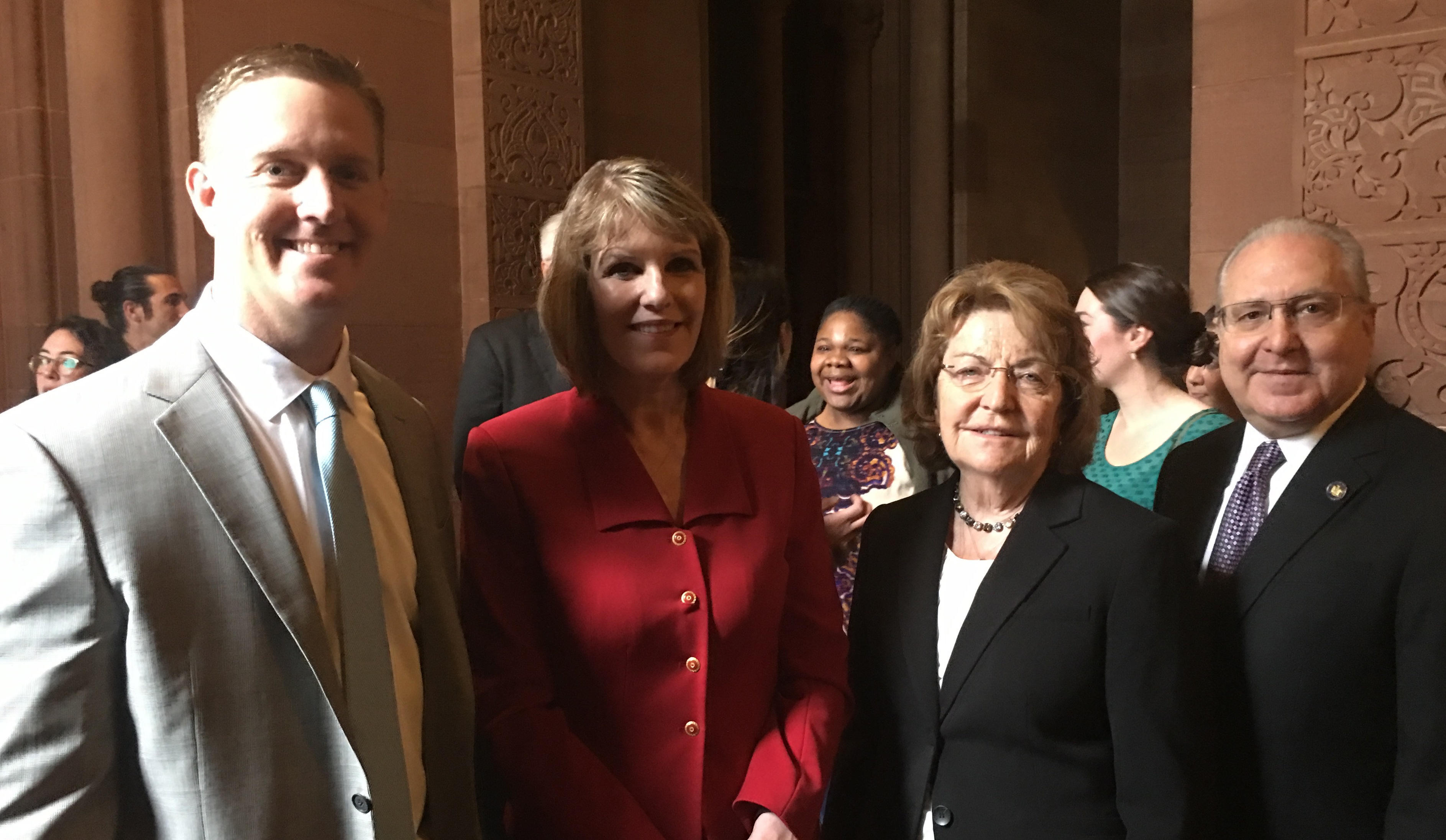 Assembly Member Andrew Hevesi, Senator Cathy Young, Senator Betty Little, and Assembly Member Steve Cymbrowitz being recognized for their critical support.
A press conference was held April 26th at the Capitol in Albany to thank our government partners and celebrate the successful culmination of the Campaign 4 NY Housing. We now have an unprecedented capital commitment for 6,000 new supportive housing units over five years from New York State.
Continue Reading …
|
What's New
,
Funding
,
New York State
---
04.19.2017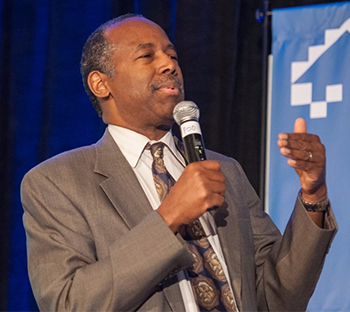 HUD Secretary Ben Carson addressing the National Low Income Housing Coalition Policy Forum.
Two Network staff members traveled to Washington, D.C. on April 2nd-4th to participate in the National Low Income Housing Coalition Policy Forum and Lobby Day. The event convened more than 300 housing advocates for a series of panels on topics ranging from effective communication strategies to policies for long-term rental subsidies, as well as keynote speeches by HUD Secretary Ben Carson and Congresswoman Maxine Waters (D-CA-43).
Continue Reading …
|
What's New
,
Federal
---
04.18.2017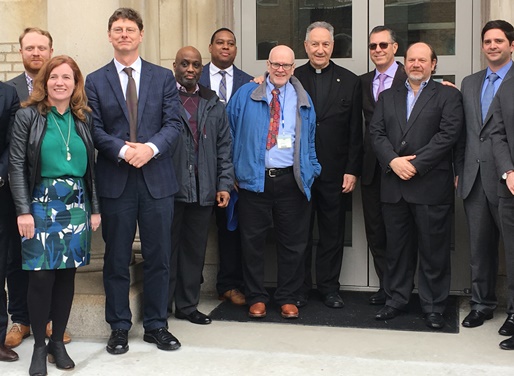 Dignitaries at the dedication ceremony of Bishop Thomas Daily residence.
Some fifty partners, well-wishers and illustrious members of the Archdiocese of Brooklyn and Queens gathered to celebrate the dedication of one of New York's earliest supportive housing residences as the newly refurbished Bishop Thomas V. Daily Residence on April 5th. First opened in 1985 by Catholic Charities Progress of Peoples Development Corporation, the former grammar school recently underwent a gut rehabilitation turning its SRO units into efficiency apartments, updating the building systems and adding six additional apartments!
Continue Reading …
|
What's New
,
New York City
,
Openings
---
04.07.2017

Speaker Heastie, Governor Cuomo, and Majority Leader Flanagan
The Network would like to thank Governor Cuomo, Speaker Heastie, and Majority Leader Flanagan for funding five years of supportive and affordable housing to address New York's homeless and affordable housing crisis. On behalf of our community, our more than 200 supportive housing providers and the thousands more vulnerable homeless people they will now be able to serve, thank you. This is a great day for New York.
Continue Reading …
|
What's New
,
Funding
,
New York State
---