Showing Posts by Date: 10/2018
10.29.2018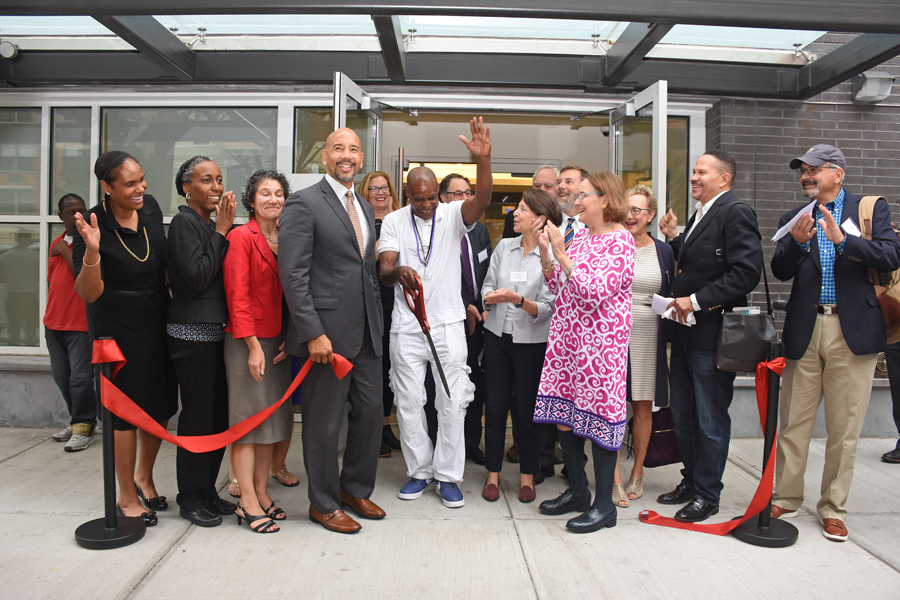 Some 70 friends and supporters gathered September 14th to celebrate the opening of The Bridge's new Melrose Commons residence in the Melrose section of the Bronx. Hosted by The Bridge's Board Chair Cynthia Wainwright and CEO Susan Wiviott, the gathering included electeds as well as representatives from the City, the State and the private sector, tenants and Bridge staff. Melrose Commons will provide permanent supportive housing for 58 formerly homeless individuals with mental health conditions.
Bronx Borough President Ruben Diaz Jr. kicked off the festivities by noting that, in addition to Melrose Commons' transforming tenants' lives, the beautiful new building is contributing to the neighborhood's revitalization. "I grew up here and I remember playing in the rubble", said Mr. Diaz. He congratulated all the partners on the project and took time to hug Robert Tandy, the Melrose Commons tenant who spoke at the opening. The Borough President had previously shown support for the project by allocating $600,000 in funding.
State Senator Luis Sepulveda also grew up in the Melrose area and remarked on the positive changes. He also congratulated all involved in the project: "I salute The Bridge for bringing this impressive residence and its services to those in need. I wish I could provide more like it."
HDC's Eric Enderlin, HPD's Molly Park and OTDA's Dana Greenberg also spoke, noting the amount of time (EIGHT YEARS!) and effort that had gone into the project. Capital One's Desiree Francis (a Bronx native as well) and CSH's Maygen Moore participated.
As always, the star of the program was Robert Tandy, a tenant of Melrose Commons. Robert has struggled for many years on the streets and recently moved into The Bridge's Safe Haven in the Bronx where, for the first time in many years, he felt safe. When Melrose opened, he was ready to consider leaving transitional housing for his own fully furnished studio apartment in a new building offering permanent supportive housing.
The building features a green roof, a large outdoor recreational space that features a garden, a ping pong table, and comfortable seating; a common space with a communal kitchen for cooking classes (using produce from the garden); and a conference room/training center. Comprehensive on-site services (including case management and 24/7 front desk coverage) are funded by the NYC Department of Health and Mental Hygiene.
Funding for the building was provided by NYC Housing Development Corporation (HDC), NYC Department of Housing Preservation and Development (HPD), LIHTC, NYS Homeless Housing and Assistance Corporation, Bronx Borough President Ruben Diaz Jr., and the Mayor's Office of Environmental Remediation. National Equity Fund was the syndicator and Capital One the tax credit investor. Predevelopment funds were provided by the Corporation for Supportive Housing, Citibank and Local Initiatives Support Corporation. The Bridge was awarded the property, which was deeded by the City for $1, through a competitive RFP process. The architect was Magnusson Architecture and Planning and the contractor was the J. Pilla Group.
|
What's New
,
Openings
---
10.29.2018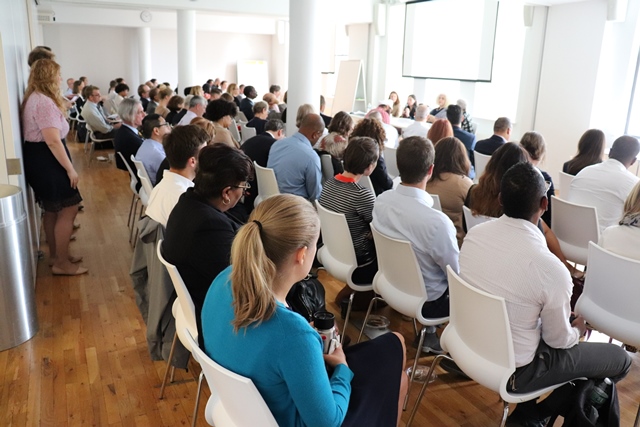 On October 1st, the Network convened a panel on the NYC 15/15 Supportive Housing Initiative. A full audience of 85 of our nonprofit, corporate, and affiliate members, and government partners attended the panel entitled: NYC 15/15 in 2018: Development & Program Updates, presented by Housing Preservation and Development (HPD) Assistant Commissioner, Special Needs Housing Emily Lehman, Human Resources Administration (HRA) Acting Deputy Commissioner, Office of Supportive/Affordable Housing & Services Jennifer Kelly, and Department of Health and Mental Hygiene (DOHMH) Senior Director, Housing Bureau, Gail Wolsk,. Attendees learned about the roles and coordination of the City agencies, the progress on the plan so far, and other valuable information about service models and development.
Jennifer Kelly of HRA emphasized the tremendous progress made so far in the ramp-up of the program, with service awards made for almost 2,700 units. In order to continue the progress, Ms. Kelly underscored the importance of providers taking the time to think about the questions in the RFP and how their program can take advantage of the unprecedented resources available to address the requirements.
Gail Wolsk of DOHMH explained the importance of integrating evidence-based and –informed practices in creating service models. She focused on how the enhanced resources available through NYC 15/15 can truly create a supportive housing program that has a holistic and, in the case of programs serving families, whole-family focus. Ms. Wolsk also explained best practices for program evaluation and staffing, and how property management staff and providers should collaborate. The audience learned about creating a service model that truly fulfills the goals of the ambitious NYC 15/15 initiative.
Emily Lehman of HPD guided the audience through the congregate development process and various HPD capital programs available to fund supportive housing units. Ms. Lehman explained the creation and success of HPD's groundbreaking city-funded project-based rental assistance for NYC 15/15. The audience gained knowledge of how the capital process, services application, and rental assistance application all tie together, and how to best set up a team's internal processes and timing.
For more information, access the PowerPoint from the event here. The Network looks forward to hosting more events as part of our Capacity Building Initiative as we strive to meet the development goals of the NYC 15/15 program and the Empire State Supportive Housing Initiative (ESSHI) and get to 35k!
We are very grateful to Robin Hood for hosting this event in their offices and to our terrific presenters!
|
What's New
,
Funding
,
New York City
---
10.23.2018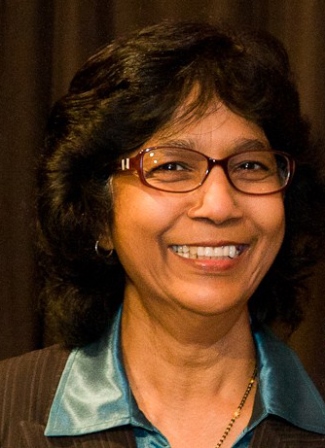 As we celebrate our history, it only seems fitting that we also take a moment to honor a dear friend of mine that has helped transition this organization from its modest beginnings to what we are today!
Under Raj Hosein's leadership, the Network has grown from five staff to 11, from a $500,000 organization to a $2 million organization and from 70 members to over 200 members today.
And while each of those benchmarks are impressive, they don't truly describe who Raj is, or what she has contributed to the Network and our community over the past 17 years.
To those that know Raj, you might describe her as very detail oriented, someone with only the highest of standards, the person that keeps the trains running. She knows what needs to be done - and she does it – always well and always with pride.
But for me and the Network, she is so much more than that. She's someone who can be relied upon for the smallest of tasks and the largest of tasks. She's the person that donates her own money to give a personal gift to the Tenants of the Year at the Network's Gala each year. And she's always there to listen, to think through a problem and come up with a solution.
She's not just the backbone of this organization, but the heart and soul that has made us who we are today.
That's why I'm honored to present Raj with the Distinguished Service Award. After nearly two decades with us, as Director of Finance & Administration, she's retiring at the end of the year. It's bittersweet to see her go and I honestly can't imagine us without her.
BUT, we're very happy and excited for her and her husband Al. We wish them a wonderful retirement and bright future ahead.
|
---
10.23.2018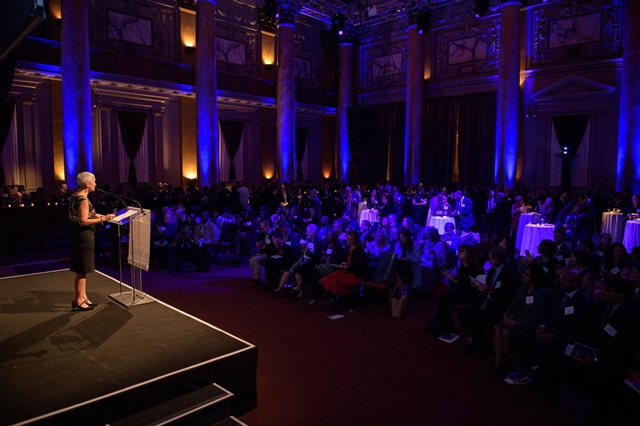 We are so proud of all that we have accomplished together and hope you enjoyed looking back at all our collective successes and stories of innovation in these last 30 years.
The mood was festive as 600 friends and colleagues came together to revive old friendships and forge new ones at Capitale. The night was also dedicated to a few outstanding individuals who have been advocates and change agents for the supportive housing community.
Network Board Chair and Breaking Ground President & CEO Brenda Rosen welcomed the crowd, and introduced the Network's Executive Director, Laura Mascuch, who expressed her heartfelt thanks to the Network's Board, staff and the community for all their support.
The night's festivities continued with our awards ceremony. Deputy Mayor Alicia Glen presented the Government Partner of the Year to Maria Torres-Springer, congratulating the Network for its 30 years of advocacy and praising Maria for her commitment and dedication to supportive housing and ending homelessness in New York City.
We also celebrated the legacy of Bill Traylor, our longtime board member and a fierce advocate for supportive housing, with the Network Legacy Award. The former Executive Director of the Network, Ted Houghton, presented this award, introducing Bill as, "an artist who has helped shaped supportive housing."
As always, we presented two outstanding tenants with Tenants of the Year Award. Stephen Bates from Soundview Apartments and Buddy Jones from the Prince George were honored this year for their tenacity and strength to overcome tremendous hardships and rebuild their lives in supportive housing.
Last but not the least, we honored Raj Hosein, the Network's Director of Finance and Administration with the Distinguished Service Award for her 17 years of service to the organization.
"She's not just the backbone of the organization but she is the heart and soul of it," said Laura Mascuch while presenting the award to Raj.
The night ended with some more networking and cocktails. We would again like to thank all our sponsors for their continued support of the Network.
View photos from the event here!
|
What's New
---
10.23.2018
Buddy Jones' entire childhood and young adulthood were rife with physical, emotional, and sexual abuse at the hands of multiple family members.

Not surprisingly, fifty-year-old Buddy struggled through most of his life, grappling with his sense of self and battling substance abuse, self-harm, and other risky behaviors. He survived multiple suicide attempts, as well as institutionalization, rehab stints, more sexual assault, and homelessness. Buddy could not maintain stable housing and was in a state of perpetual crisis. He had to find a place of safety.

In 2013, things began to change once Buddy moved into Breaking Ground's Prince George, where services are provided by Center for Urban Community Services (CUCS). At first completely isolated, he gradually began attending meetings at New York City's LGBT Center. In 2015, he came out as transgender and worked with his case manager to obtain a legal name change. Feeling motivated, Buddy also enrolled in CUCS' Career Network Program, and now works at the Board of Elections every year. He also was able to land his dream job last summer—a seasonal shift at Mets Stadium, the home of his most beloved team.
During his time at the Prince George, Buddy has developed positive relationships with other tenants helping with errands and walking their dogs and has reconnected with old friends. Program Director Shaun Adams states, "Each year he's become more himself. He inspires each of us by his example of how to live an authentic life." Clinical Supervisor Muriel Radocchio reflects, "Buddy reminds us that feeling safe enough to take the risks associated with change is often the most important service supportive housing provides." Today, Buddy has maintained his sobriety for many years and has not engaged in self-harm since moving into the building. He takes great pride in his impeccably clean apartment, which he shares with his loving cat Miranda.
During the past year, Buddy was diagnosed with terminal cancer and started chemotherapy treatment. Unwilling to let the diagnosis slow his stride, Buddy is committed to his health and maintains his treatment with an upbeat outlook, inspiring tenants and staff with his resilience. CUCS Clinical supervisor Michael Embrey remarks, "His resilience is outstanding. He continues to show amazing growth and perseverance despite what life throws at him and has been facing new challenges with a smile on his face." For this, we are honored to recognize Buddy Jones as Tenant of the Year.
Watch Buddy Jones in our tenants of the year video below.
|
---
10.23.2018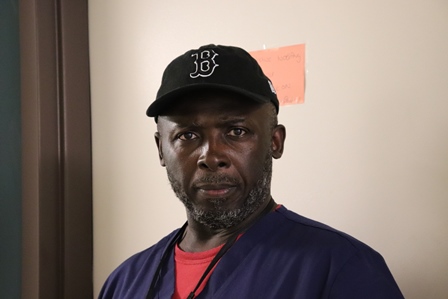 Everyone who knows Stephen Bates is moved to tears by his story. He struggled with undiagnosed psychiatric issues from a very young age, issues that manifested as severe behavioral problems including stealing and skipping school. One of seven children, he was too much for his single mother to handle and she sent him to a group home when he was 14. He ran away and continued to act out, burglarizing homes, doing drugs, and stealing from his family. His mother threw him out of the house and he became homeless. He landed in Spofford Juvenile Jail not long after, the beginning of what would be twenty-two years of imprisonment.
It was during those two decades that Stephen heard from his sister that their mother was gravely ill. Stephen was allowed to leave prison to visit her at the hospital. This visit, and his mother's passing a few days later, changed everything; Stephen "made a promise to my mother, to myself and to God" to turn his life around.
When Stephen was finally released, he was able to start making good on that promise, first seeking out psychiatric treatment from Manhattan Psychiatric Center and later moving into Odyssey House's Soundview Residence in 2014. Says Administrative Assistant and Entitlement Specialist Monica Tracey, "Odyssey House was truly blessed to have been graced with his presence…he is an amazing individual with a heart of gold."
Since moving to Soundview, Stephen has focused his life on giving back. He volunteers at the Presbyterian Church across the street, pays for food at community gatherings, makes goody bags for local children, acts as DJ at summer barbecues, helps keep up the residence garden, and uses his thirst for knowledge to help residents with advice on a range of issues. Says neighbor Vivian Jackson. "He's a good friend. If I feel upset or depressed sometimes, I go talk to him. And he does cookouts and we all meet to eat, dance and laugh. It's very special."
Not long after moving in, Stephen met the woman whom he has asked to marry him, Lynette Childs, who, showing off her engagement ring states simply: "He makes me the happiest person ever."
Insisting that he does not want to be a "taker," Stephen also got off SSI and holds down a job as a Home Health Aide. He is proud of his achievements, demonstrating how far he has grown from his younger days of hustling on the streets.
For overcoming a life of institutionalization, mental health challenges, and addiction, we are delighted to honor Stephen Bates as the 2018 Tenant of the Year.
Watch Stephen Bates talk about his life in the video below.
|
---
10.23.2018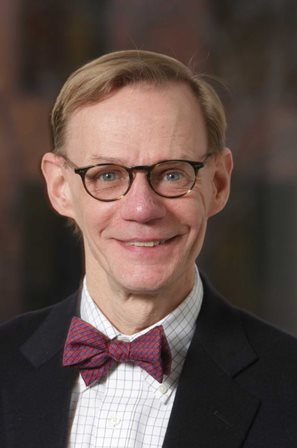 Few, if any, have contributed more to the supportive housing movement than Bill Traylor has. Bill's leadership of the Network and his life's work have been instrumental in providing thousands of vulnerable people the homes they need to rebuild their lives.
Bill began his stellar career more than 30 years ago at Catholic Charities, then spent a year as an organizer at St Nick's Alliance before being asked by the Koch Administration to help create housing for the city's most vulnerable homeless people. He helped imagine some of the first transformations of decrepit hotels into supportive housing including the Woodstock and the Euclid and played a leading role developing programs for new construction.
From 1994 through 2000, Bill was the Managing Director of the New York office of the Local Initiatives Support Corporation (LISC) overseeing the $1 billion New York Equity Fund as well as the office's lending, grant making and programmatic activities.
In 2001, Bill joined The Richman Group as president of Richman Housing Resources and created its New York office. Under his leadership, Richman has invested more than $3 billion of private equity into affordable housing developments containing nearly 18,000 New York City apartments, half of which have been supportive housing.
Deeply committed to public service, Bill took a year's leave from Richman in 2003 to help implement Mayor Bloomberg's affordable housing goals, serving as HPD's Deputy Commissioner for Development and HDC's Interim President.
In 2005, Bill helped form and joined the Supportive Housing Network of New York's Board, where he served as Chair until 2017.
"Bill's moral certainty and strategic wisdom have guided the supportive housing community for decades, even as he so generously ceded center stage to others. Bill's leadership of the Network paved the way for the spectacular growth of supportive housing in New York and the nation," states Ted Houghton, Gateway Housing Executive Director.
Broadway Housing Communities' Executive Director Ellen Baxter added: "It is Bill's passion for the justice of supportive housing that has leveraged untold millions in capital and service financing from the private and public sectors. His financial and political acumen, vast network, respectful style, high intellect, and generous heart define this extraordinarily powerful leader in supportive housing. Bill sees the dignity of all homeless people, and we who have learned and benefitted from his guidance will be forever grateful."
|
---
10.23.2018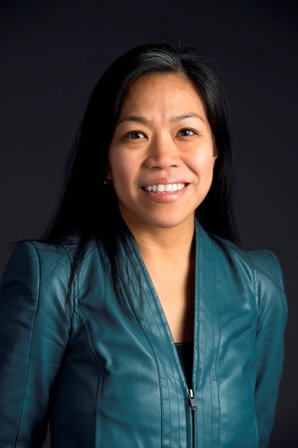 Maria Torres Springer has hit the ground running since being named HPD Commissioner in January 2017. Just a few months earlier, the Mayor had announced the acceleration of his already ambitious 10 year housing plan Housing New York 2.0 which is now slated to create and preserve 300,000 affordable homes by 2026. And even more recently, the administration and City Council agreed to accelerate the new development portion of the City's supportive housing commitment NYC 15/15, by developing 700 units a year instead of 500.
Already, Maria has made her mark: with her sterling record for building relationships among nonprofits, community leaders, private businesses and government, Maria has also overseen the launch of the Neighborhood Pillars program which provides financing to nonprofits to purchase older rent-regulated buildings and protect them from predatory investors.
And she almost singlehandedly helped accelerate NYC 15/15 with HPD's support of Breaking Ground's bid to turn a former Jehovah's Witnesses' hotel into 500 units of supportive and affordable housing. Breaking Ground CEO Brenda Rosen enthused: "Creative, bold, determined – Maria Torres-Springer embodies leadership. We are proud to work side-by-side with her and HPD to create the next generation of supportive housing."
Deputy Mayor Alicia Glen says:"It is an understatement to say that developing permanently affordable supportive housing in the NYC market is tough – but Maria gets it done and does it by providing the leadership, strategy and sense of purpose and joy that is necessary to do this critically important work."
HDC President Eric Enderlin adds "Maria is an inspiring leader who brings a powerful voice and a clear vision to her work tackling all sides of the affordability crisis and effecting the kind of positive change that will shape our city for generations to come."
Before joining HPD, Maria had been the first female CEO of the City's Economic Development Corporation where she had -- among many transformational projects -- overseen the re-imagining of Spofford, a former juvenile detention center in the Bronx as a hub for the arts and affordable housing. And prior to her time at EDC, Maria served as Commissioner of the New York City Department of Small Business Services (SBS) where she spearheaded the administration's efforts to raise wages and expand skill-building in workforce placement programs, as well as support women-owned and immigrant-owned businesses.
For her tireless commitment to improving the lives of New York's disadvantaged, the Network is thrilled to honor Maria Torres-Springer as the 2018 Government Partner of the Year.
|
---
10.18.2018
The Network was founded by some of the early pioneers and providers of supportive housing to be the collective voice of the community. It is now the largest membership organization in the country and has been instrumental in the growth of supportive housing across the state of New York. Watch the video above to hear the full story!
|
What's New
---
10.17.2018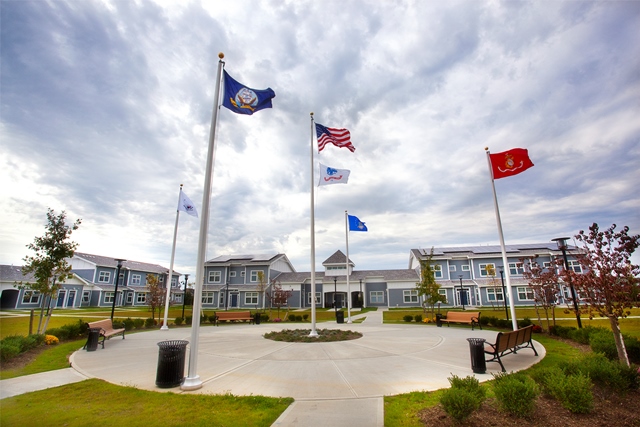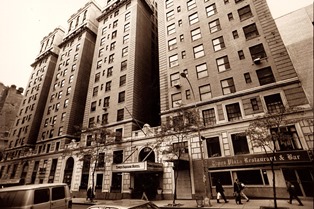 After massive deinstitutionalization prompted the creation of Office of Mental Health (OMH) transitional housing; community residences and treatment apartments with a time limited length of stay, a new need emerged. Not every person in transitional housing was capable of graduating to totally independent living. Additionally, many people who were discharged directly to the community were struggling to find safe, affordable housing. OMH realized a need for permanent housing with supportive services.
A few visionary OMH providers began to consolidate, or cluster supportive housing units into regular affordable housing, blending single supportive units with family housing. Agencies including the Center for Urban Community Services and Community Access, were at the vanguard of this movement.
In the mid 1970's, Community Access bought an occupied building in Manhattan from NYC for $5,000,and began placing OMH supported tenants there, with supportive services provided by a grant from the state psychiatric center.
"The OMH tenants reported that they never thought that they could live in a building with children and families. At the same time, families appreciated the diversity and warmth of their shared community." Steve Coe, Chief Executive Officer of Community Access
In the early eighties the Center for Urban and Community Services, contracted with OMH through the NYC Dept of Health and Mental Health to provide services in mixed affordable settings, first at Broadway Housing Communities' buildings and starting in the 90's in Breaking Ground's buildings.
According to CUCS' President and CEO Tony Hannigan "There were so many indicators pointing to the need to integrate people with major chronic mental illnesses into community housing. Here it was the 1980's with ever-growing numbers of homeless people, decades after mass deinstitutionalization and the promise of a community mental health system, and it still wasn't happening." Additional state subsidy came from a one-time state initiative called the Special Needs Housing Fund.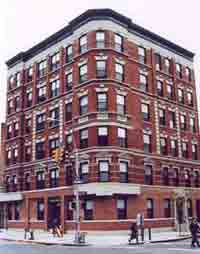 Gradually the integrated model migrated throughout the state and agencies including Joseph's House and Shelter in Troy, RUPCO in Kingston and Safe Harbors of the Hudson began mixing OMH units with community units.
NYS OMH took notice of these successes and ultimately embraced mixed development exclusively. The agency had been funding projects with a debt service model in collaboration with the Dormitory Authority. Mixed development and the expansion of the demand for supportive housing led to a deeper working relationship between NYS OMH and NYS Homes and Community Renewal (HCR) and increased understanding of supportive housing on the part of the state's housing agency. A set aside of Low Income Housing Tax Credits was introduced leveraging private investment in supportive housing. The NYS Housing Finance Agency came on board and began to use 4% tax credits and bonds to fund larger, mixed development projects. The Community Preservation Corporation played a major role in providing low interest loans to replace OMH capital in many of these early projects.
Later, on Long Island, Concern for Independent Living began mixed development focusing on homeless veterans in Liberty Village Amityville. This building combined OMH housing and community units targeted to veterans and their families, providing a supportive living environment for both. As Executive Director Ralph Fasano notes, "People thrive in settings that offer community integration."
|
What's New
---