06.19.2018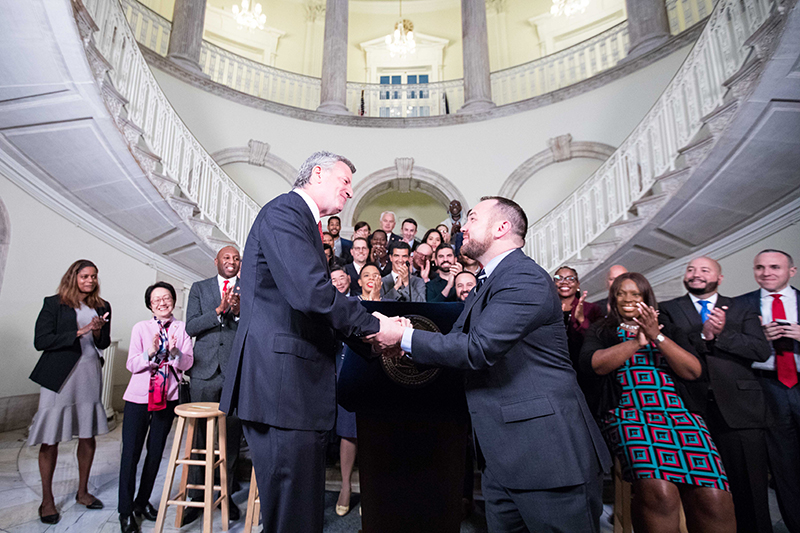 On June 11th, Mayor Bill de Blasio, City Council Speaker Corey Johnson, Council Finance Chair Daniel Dromm and members of the City Council came to an agreement for an on-time and balanced City budget for Fiscal Year 2019, beginning on July 1st. The expense budget totals $89.15 billion and the capital budget totals $11.2 billion.
In light of the acuity of the homelessness crisis and the support of both our agency partners and the City Council, the FY2019 adopted budget accelerates $100 million in capital funding for supportive housing to increase the annual production by 40 percent, from 500 newly constructed units per year to 700. The Network greatly appreciates that the City of New York recognizes the importance of our members' work and looks forward to assisting both the City and our members in implementing the acceleration of NYC 15/15.
Additionally, to implement the acceleration of NYC 15/15 development, the adopted budget added $1.85 million to the HPD expense budget in FY2022 (and baselined into the out-years). This adjustment will provide funding for rental assistance for the additional 200 congregate units produced in FY2019-2022 that will begin coming online. The budget also added $2 million to the DOHMH expense budget beginning in FY2022 (baselined) to fund services for NYC 15/15 units.
| What's New, Funding
---
06.08.2018
Laura Mascuch, the Network's Executive Director co-authored with CEO of Breaking Ground, Brenda Rosen, an op-ed on the impact of HUD's new rent increase proposal.
Check it out: The Damage is in the Details of HUD's Proposed Rent Policy Changes
| In the Media, Funding, New York State, Federal, Press
---
06.01.2018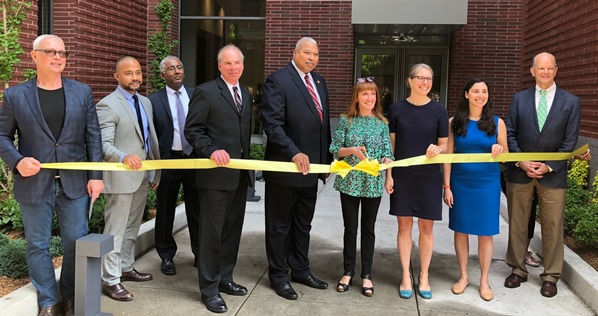 State and city officials, partners and friends gathered on May 11 to celebrate the opening of Webster Residence, an eight story supportive housing building in the Bronx. The Webster Residence features 170 studio apartments, which will be home to low-income and formerly homeless disabled individuals.
Brenda Rosen, President and CEO of Breaking Ground, kicked off the ceremony thanking the project's partners and remarking that she is delighted to be opening the organization's fourth supportive/affordable development in the Bronx noting, "Bronx holds a special place in my heart as this is where I spent my early years. I'm thrilled to be part of its revitalization," Brenda added.
Brenda was joined by RuthAnne Visnauskas, Commissioner/CEO, NYS Homes and Community Renewal; Samuel Roberts, Commissioner NYS Office of Temporary and Disability Assistance (OTDA); Caren Abate, Housing Director at NYS Office of Mental Health (OMH); Emily Lehman, Assistant Commissioner at NYC Department of Housing Preservation and Development (HPD), alongside Fabian Ramirez from Capital One, Sam Ganeshan from Hudson Housing Capital and Tony Hannigan, CEO of CUCS.
RuthAnne Visnauskas spoke about the transformative impact of housing on the lives of the tenants. She also emphasized the importance of government partnerships and the role of elected officials in making projects like the Webster Residence possible.
"It is a good day when Commissioner Roberts and I are together, it means that more supportive housing is being built across the state. I also want to thank our elected officials. It is extremely valuable for us to have their support on affordable and support projects like this one," she remarked.
Caren Abate from NYS OMH congratulated Breaking Ground on the opening and spoke about the importance of quality housing for those suffering from mental illnesses.
"Safe and stable housing gives individuals who are recovering from mental illness a safety net. It offers them the opportunity to focus on their health and future goals without having to worry about where they are going to put their head at night," she said.
Funding for this project was provided by NYC Department of Housing Preservation and Development (HPD), NYS Homes and Community Renewal (HCR), NYS Office of Temporary and Disability Assistance (OTDA), Hudson Housing Capital and Capital One Bank. Breaking Ground acquired the site in 2014 with a bridge loan from the New York City Acquisition Fund and the Low-Income Investment Fund.
The building features a multipurpose room for tenant and community events, a computer lab, fitness room, bike storage, and a beautifully landscaped courtyard that connects Webster to its companion building, the 248 unit Park House. Comprehensive social services will be funded by the NYS Office of Mental Health (OMH). The building was designed by COOKFOX Architect and Mega Contracting Group was the contractor for the project.
| What's New, Openings
---
05.18.2018
Friends, champions and elected officials gathered on Friday May 11 to celebrate the opening of Lynn's Place, the first supportive and affordable housing building developed by Unique People Services (UPS) in the south Bronx. Named after UPS' founder Lynn Wonsang, the six-story complex consists of 69 units, 42 of which are supportive housing.
"Looking in front of me, I see the fruit of nearly three decades of dreaming. Dreaming that grew into a clear vision with amazing champions---- and we'd like to say thank you for your passion for our vision in making Lynn's Place a reality," remarked Yvette B. Andre, the Executive Director of UPS at the opening ceremony.
Yvette B. Andre was joined by Ann Sullivan, Commissioner of NYS Office of Mental Health (OMH); Melissa Mark-Viverito, former NYC City Council Speaker; Assembly Member Michael Blake, NYC HPD Assistant Commissioner Emily Lehman, Hudson Housing Capital's Sam Ganeshan; Corporation for Supportive Housing's Kristin Miller, as well as representatives from State Senator Gustavo Rivera and City Council Members Diana Ayala and Rafael Salamanca Jr.
"Over 50% of units are dedicated to people with serious mental illnesses. This opens up their dreams," said Commissioner Sullivan.
Melissa Mark-Viverto, who represented the neighborhood when the project broke ground, congratulated all the partners and spoke about the importance of investing tax dollars in housing for those in need.
"It is projects like this that give you faith that government is here to serve the most vulnerable. Proud that as speaker of the City Council we invested in such a worthy project," she said.
Two of Lynn's Place residents, Ms. Ivory and Mr. Digilio also spoke at the ceremony, expressing their gratitude for having Lynn's Place as their new home.
"It is really hard to be homeless, especially when you're older. I'm just really grateful to be in a place where people can see me as a person - not as someone with an illness, but just as me," shared Ms. Ivory.
The building features a community room, a large sunken courtyard for recreational use, and a beautifully landscaped rooftop. Comprehensive on-site social services are funded by NYS Office of Mental Health (OMH).
This project was funded through the NYC Department of Housing Preservation and Development (HPD), the Community Preservation Corporation (CPC), CSH, Hudson Housing Capital, Capital One Bank, Deutsche Bank, New York City Council and NYSERDA.
The building is designed by Urban Architectural Initiatives and Procida Construction Corporation was the contractor for the project. Robert Sanborn Development was the developer.
| What's New, Member News, Openings
---
05.17.2018

NYS Homes and Community Renewal (HCR) has announced its 2017 Unified Funding Awards. Sixteen projects include 388 units of supportive housing that have services and operating awards through the Empire State Supportive Housing Initiative. Twelve of these projects are being developed by members of the Network.
Arbor Development will begin work on Phase II of Lamphear Court in Corning, creating 82 units of affordable housing, of which 34 units will be supportive housing serving either mental health populations or families that have experienced trauma.
Buffalo Federation of Neighborhood Centers' Westminster Commons will provide 84 senior housing opportunities with comprehensive medical, support and community services. Included are 26 units of supportive housing for homeless seniors.
Concern for Independent Living in Port Jefferson, Suffolk County will build a 77 unit building with 45 supportive housing units for veterans and individuals with mental health disorders.
DePaul's Perry Knitting Mill Apartments in Wyoming County will convert a vacant factory into a 48 unit complex with 34 supportive housing units serving homeless adults with mental health issues and the frail elderly.
DePaul's DeWitt Clinton Apartments will anchor Rome's Erie Canal waterfront development while providing 80 units of affordable housing, with half supporting mental health populations.
Housing Visions Unlimited's Winston-Gaskin Apartments in Syracuse will rehabilitate 66 units of housing including 20 units of family supportive housing managed by the YWCA of Syracuse.
Hudson River Housing's Fallkill Commons will help revitalize Main Street in Poughkeepsie with 78 units of affordable housing. Half of the units will be supportive housing serving mental health populations.
New Destiny in New York City will develop a Bryant Ave property in the Bronx into a 62 unit building for families and individuals, including supportive housing for 33 homeless households.
Oswego County Opportunities will provide supportive housing to 17 homeless people in Champlain Commons, a 56 unit complex, co-developed with Rochester's Cornerstone Group.
Rehabilitation Support Services will develop a 20 unit infill project in Albany's Arbor Hill. 10 of those units will be supportive, serving homeless people with serious emotional disorders.
RUPCO's Energy Square in Kingston will provide 7 units of housing for homeless young adults in a new, net-zero energy project.
The YWCA of the Niagara Frontier will redevelop the North Tonawanda YWCA into a mixed use facility, including 12 supportive housing units for homeless families and a social enterprise coffee shop.
Congratulations to all of our members receiving funding in this round!
| Funding, New York State
---
05.11.2018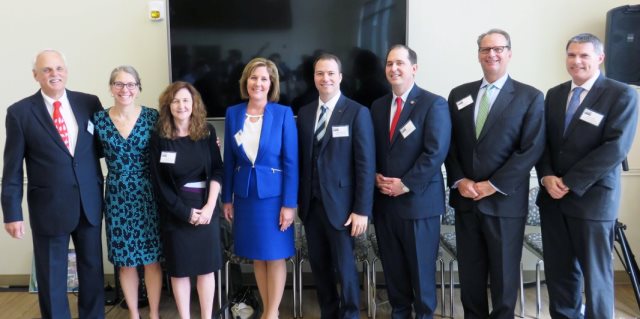 DePaul celebrated the opening of its brand new affordable/supportive housing development, Packet Boat Landing Apartments on Thursday, May 3, 2018 in Lockport, New York.
The three-story, 21,500 square-foot apartment building is named after a type of small cargo and passenger ship called 'packet boats' that were used on the Erie and Barge Canals during the 18th and 19th centuries. The building offers 60 one-bedroom units, 21 of which are reserved for supportive housing tenants.
DePaul President Mark Fuller was joined by NYS Senator Robert Ortt, NYS Assembly Member Michael Norris, NYS Home and Community Renewal (HCR) Commissioner and CEO RuthAnne Visnauskas; Lockport Mayor Anne McCaffrey; as well as dignitaries representing NYS Office of Mental Health (OMH), Niagara County's Department of Mental Health and Substance Abuse Services, and Region's Bank.
"Packet Boat Landing delivers the mix of affordability and supportive services that are essential in our fight against homelessness, and our ability to ensure that all New Yorkers can access the opportunity created by our growing economy. Under Governor Cuomo's leadership, we are creating and preserving integrated, safe and affordable homes in communities just like Lockport that help strengthen local economies," said New York State Homes and Community Renewal Commissioner RuthAnne Visnauskas at the opening ceremony.
DePaul President Mark Fuller thanked all the partners that helped fund and support this project, and expressed his love for the building.
"We've built about 60 different buildings and this is one of my all- time favorites," he said.
Senator Ortt noted the importance of supportive housing for helping veterans and others coping with disabilities while Mayor McCaffrey commended DePaul for providing new low-income housing in the city.
Packet Boat Apartments features a spacious community room, lounges throughout the complex and a computer lab. It also offers exercise equipment as well as outdoor seating. Comprehensive on-site tenant support services are funded by the Office of Mental Health.
The Packet Boat Landing Apartments received funding through NYS Housing Financing Agency tax-exempt bonds. Subsidies were provided by NYS HCR in addition to Low Income Housing Tax Credits, OMH loans and grants, and a grant from New York State Energy Research and Development Agency (NYSERDA). The building was designed by SWBR Architects and Calamar was the contractor for the project.
| Openings
---
05.03.2018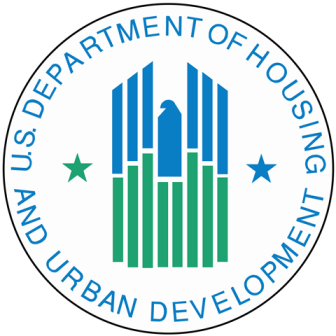 HUD Secretary Ben Carson's legislative proposal, The Making Affordable Housing Work Act of 2018, includes a startling series of amendments aimed at significantly increasing the tenant rent burden under Section 8, Veterans Affairs Supportive Housing (VASH), public housing and other federal rental assistance programs. Here are some important pieces of this new proposal:
It would eliminate all tenants' ability to deduct costs like childcare and medical expenses from their gross income before calculating their rents. This is crucial. Many single parents rely on childcare deductions to allow them to work. Without medical expense deductions, many seniors and disabled people will be making excruciating choices between food, rent and health care.
For seniors and the disabled, rents would increase from 30% of adjusted income to 30% of gross income.
For all tenants, excluding seniors and the disabled, rents would increase from 30% of adjusted income to 35% of gross income.
It would allow Public Housing Agencies (PHA) to enforce work requirement rules as they see fit.
Approximately 20% of supportive housing residences in New York State use Section 8 vouchers to subsidize tenants' rent. If this proposal becomes law, it could seriously impact the tenants and providers of supportive housing. Further, increasing the 30% standard also has a disproportionate impact on high cost of living areas such as NYC. It would cause significant destabilization of families, seniors and the disabled, pushing them deeper into poverty and increasing homelessness.
It is also important to note that there is no evidence that raising rent has any effect on helping low income people get jobs or otherwise become more independent.
Therefore, we strongly object to this proposed bill, and ask you to join us in the following actions:
We ask that your agency sign on to the National Low Income Housing Coalition's letter to House and Senate leadership. The Network and over 700 groups have already joined so far.
Join us on Friday, May 4th, at noon, on the steps of City Hall in Manhattan, where Rep. Nydia Velázquez will host a press event to oppose these callous rent increases. This event dovetails with this week's National Housing Week of Action, in which your organization may already be involved.
If you would like to learn more about this proposed legislation, here are a few good articles.
Center on Budget and Policy Priorities: Trump Plan Would Raise Rents on Working Families, Elderly, People With Disabilities
Washington Post: HUD Secretary Ben Carson to propose raising rent for low-income Americans receiving federal housing subsidies
You could also join a webinar organized by the National Low Income Housing Coalition on May 10, at 1:00pm. Here is the link to register.
| What's New
---
05.03.2018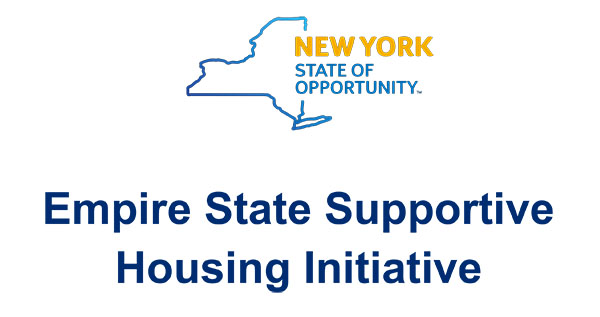 New York State has released the third-round Empire State Supportive Housing Initiative (ESSHI) Request for Proposals (RFP), due June 19th. The State is issuing this RFP to advance the five-year goal of developing more than 6,000 units of supportive housing over five years (5,000 units in NYC and 1,000 units in the rest of the state). Funding for at least 1,200 qualifying individuals will be awarded through this third-round RFP.
The eligible target populations to be served under this program are families with a qualifying individual, individuals and/or young adults who are both homeless and who are identified as having an unmet housing need as determined by the CoC or local planning entity or through other supplemental local, state and federal data, AND have one or more disabling conditions or other life challenges.
New York State will award up to $25,000 in services and operating funding annually for each qualifying individual. The support services provided should be tailored and appropriate to the specific population served. ESSHI projects are expected to follow a Housing First model.
What's New?
MRT Qualifications. MRT is no longer a separate potential target population but rather a new requirement for projects serving SMI, SUD, HIV/AIDS, Chronic Homelessness, Frail Elderly/Seniors or I/DD. Projects that have 30 or more dwelling units of which at least 15 units serve ESSHI-qualifying individuals, will be required to set aside 25% of designated ESSHI units for high-cost, high-need Medicaid users (MRT eligible individuals).

MRT Eligible Individuals Definition. The new definition for MRT eligible individuals is:

Individuals enrolled in Medicaid, or have used Medicaid in the last 12 months and are Medicaid eligible, and meet one of the following in the past 12 months:
Eligible for, or enrolled in, a Health Home;
State hospital, and/or state/voluntary Community Residence (CR), and/or Community Residence-Single Room Occupancy (CR-SRO) resident;
Skilled Nursing Facility (SNF) resident;
Enrolled in Health and Recovery Plan (HARP for behavioral health) or Special Needs Plan (HIV/AIDS);
Qualify as a high Medicaid utilizer by being within the top 20% of Medicaid recipients' spending relative to the county of fiscal responsibility and target population parameters (e.g. an SMI recipient in Westchester would have to have base period spending in excess of 80% of the SMI Medicaid population in that county);
Qualify as a high Medicaid utilizer by meeting one of the following:
Have two or more inpatient stays;
Have five or more emergency department visits; or
Have four or more emergency department visits, and one or more inpatient stay.

Frail Elderly/Senior Definition. Any person who is age 55 and older, who is enrolled in Medicaid, and requires assistance with one or more actives of daily living or instrumental activities of daily living. Eligible persons are referred from a Skilled Nursing Facility, or identified as homeless by a health home, hospital, managed care organization, medical respite, managed long term care, performing provider system or shelter.

Olmstead Requirements. Integrated settings are required for any homeless population that falls under the ADA including SMI, SUD, I/DD or persons living with HIV/AIDS. Generally, mixed use projects that integrate affordable housing with supportive housing are considered integrated, provided that no more than 50% of the total units are reserved for individuals with disabilities (60% in NYC). For projects assigned to OASAS, projects that have 30 or less dwelling units do not need to comply with the above stated Olmstead requirements.
To view the RFP click here.To view the entry for ESSHI in our Funding Guide, please click here.
IMPORTANT DATES:
RFP Released: May 1, 2018
Webinar: May 15, 2018
Questions Due: May 22, 2018
Questions Posted on website (tentatively): June 5, 2018
Proposals Due: June 19, 2018
Conditional award notifications (tentatively) August 7, 2018

Questions may be submitted via mail or email to:
Carol Swiderski
Contract Management Specialist 2
ESSHI Questions
NYS Office of Mental Health
Contract and Claim Unit
44 Holland Ave, 7th floor
Albany, NY 12229
Email: Carol.swiderski@omh.ny.gov

| What's New
---
05.03.2018
On April 24, 2018, the Committee on General Welfare, chaired by Council Member Stephen Levin, held an oversight hearing to examine the progress of the City's new supportive housing program, NYC 15/15. The four-hour long hearing focused on the progress being made towards achieving the goal of 15,000 supportive housing units in 15 years and included testimony on Intro 147, a local law introduced by Council Member Levin, to amend the administrative code of the City of New York in relation to reporting on supportive housing placements.
City Council Speaker Corey Johnson initiated the hearing with positive remarks on the effectiveness of the supportive housing model, and his support for it.
"Supportive housing, which began in the 1970s in response to the homelessness crisis in New York City, is considered the most successful existing model for ending chronic homelessness among vulnerable populations," he said.
He also expressed his commitment to ending homelessness and urged all those present to do everything they can to develop more supportive housing as quickly as possible. "There are homeless people everywhere, living on the streets, and it's heartbreaking," Johnson said.
Commissioner Steven Banks of the Human Resources Administration (HRA), Maria Torres Springer, Housing Preservation and Development (HPD), and Molly Park, Deputy Commissioner for Development at HPD were the first to testify at the hearing.
Commissioner Banks and Commissioner Torres Springer gave an update on the progress towards NYC 15/15 and discussed the issues slowing down progress. Of the 15,000 units in the plan, half are planned as scattered site supportive housing and half as part of single-site, or congregate, residences.
"Through the 15/15 plan thus far, we have made 1,426 awards to providers, including 505 scattered and 921 congregate units," Commissioner Banks stated. "337 clients have already moved into units, 170 more are already linked to units and are in the process of moving in," he added.
Commissioner Banks also identified the tight market for apartments at affordable rents, which have a vacancy rate of 1.15%, as one of the main reasons slowing down the pace of scattered site supportive housing.
Commissioner Torres Springer too described the long lasting benefits of supporting housing in her testimony, including the fact that for every supportive housing unit tax payers save $10,000 per year in public resources. She then turned the conversation back to the council members and asked for their help to overcome the biggest challenge facing any new supportive housing: building community support.
"We need your help in combating the misperceptions associated with homelessness and supportive housing. Communities across the city need to know that they cannot be opposed to the siting of homeless shelters and to the siting of permanent housing for formerly homeless and supportive populations that would ultimately reduce the need for shelters. One is a key solution to the other, and opposing them both gets us nowhere," she said.
In addition to Speaker Johnson and Chair Levin, present council members included Adrienne E. Adams, Diana Ayala, Vanessa L. Gibson, Mark Gjonaj, Barry S. Grodenchik, Brad S. Lander, Antonio Reynoso, Rafael Salamanca, Jr., Ritchie J. Torres and Mark Treyger.
Most of the Council Members present voiced their eagerness to develop more supportive housing.
"First of all, as you've heard from the Speaker, this body is committed to assuring that we help develop as many supportive housing units as possible. So, we not only talk the talk, but we walk the walk and you'll have great partners moving forward," Council Member Gjonaj assured the audience.
The Network's Executive Director, Laura Mascuch, who also serves as the Co-Chair of the New York City Coalition on the Continuum of Care (CoC), the planning body that serves to allocate HUD funding for homelessness and permanent supportive housing programs also testified at the hearing. She spoke about the recommendations from the Mayor's Task Force on Supportive Housing, which were incorporated into NYC 15/15, significantly improving the model and ensuring its success in reducing homelessness. She also reiterated the need for support from council members in overcoming community opposition.
"Apart from the dearth of affordable appropriate land on which to build supportive housing, the single greatest impediment to developing new residences is local opposition, often based in misinformation and fear. We look to the City Council for leadership in this area," she remarked.
The hearing concluded with Committee Chair Stephen Levin emphasizing the need to move people out of the shelter system and into supportive housing and working more diligently to ensure that all who do need supportive housing, get it.
| What's New, New York City
---
04.26.2018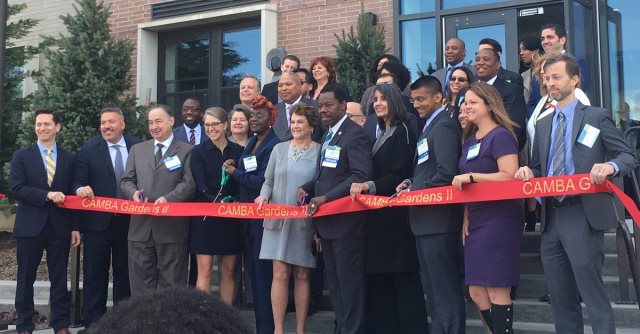 City, state and private sector partners gathered on a beautiful April afternoon for the ribbon cutting of CAMBA Gardens II, a LEED Gold, 238 unit permanent, affordable and supportive housing development in the East Flatbush/Wingate neighborhood of Brooklyn. The project is built on the NYC Health + Hospitals/Kings County campus in what is an exemplary partnership between a public hospital, a nonprofit community developer and community stakeholders.
"Projects like these are about our shared goals. We do this so families are not making choices between food and housing, and are able to get the health care they need," said Ruth Anne Visnauskas, Commissioner/CEO of NYS Homes and Community Renewal.
CAMBA Inc. CEO, Joanne M. Oplustil welcomed the audience and introduced all the speakers for the program that included Commissioner Samuel D. Roberts from the NYS Office of Temporary and Disability Assistance (OTDA); Dr. Dave Chokshi, Vice President and Chief population officer at the NYC Health + Hospitals; Council Member Dr. Mathieu Eugene; Deborah DeSantis, CEO of the Corporation for Supportive Housing; Victoria Rowe-Barreca from Enterprise Community Partners.; Matthew Schatz from TD Bank; Maurice Coleman from Bank of America Merrill Lynch; and Daniel J Randall from Federal Home Loan Bank of New York.

"This gathering is a testament to the efforts of all of us. When we work together there's nothing we cannot do," remarked Council Member Eugene.
Dr. Dave Chokshi spoke to the importance of supportive housing in providing health care to the most vulnerable New Yorkers.
"As a primary care physician, I know that housing is medicine. Supportive housing provides the stability that people need to be able to live their healthiest," he said.
The star of the show though was Clarissa Martin, one of the supportive housing tenants who brought the crowd to tears with her story of finding her way out of homelessness to living in CAMBA Gardens II.
"Coming out of the shelter system, I wasn't fed spiritually, mentally, or medically. They had me in a shared apartment with two active addicts…and I am in recovery," she told the audience. "Being here is like a bridge back to my life. That's what it is for me." she added.
CAMBA Inc.'s on-site staff works with all residents to develop customized service plans for independent living skills training, financial literacy, job readiness, substance abuse, and group social, cultural, and sporting events. Other services such as case management, supportive counseling, coordination of health care and education, nutrition and fitness classes, recreational/family activities, and computer training are also available to all tenants and are funded by the New York State Office of Mental Health, New York City Human Resources Administration, HIV/AIDS Services Administration, and the New York City Department of Health and Mental Hygiene.
The project came together through a mix of private and public funding provided by NYS Division of Housing and Community Renewal, NYC Department of Housing Preservation and Development, NYS Homeless Housing Assistance Corporation, New York City Council Member Dr. Mathieu Eugene, Brooklyn Borough President Eric Adams, NYS Office of Temporary and Disability Assistance, Bank of America Merrill Lynch, TD Bank, the Federal Home Loan Bank of New York and the New York State Research and Development Authority.
CAMBA Gardens II was designed by Dattner Architects and the contractor was Bruno Frustaci Contracting, Inc.
In the News: CAMBA Debuts $100M Brooklyn Affordable Housing
| What's New, New York State, Press, Openings
---