Showing Posts by Category: Federal
04.19.2017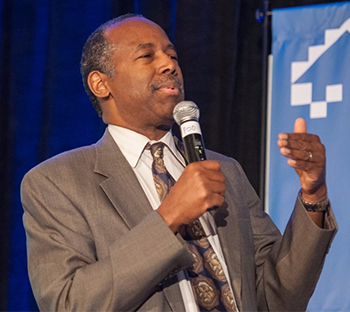 HUD Secretary Ben Carson addressing the National Low Income Housing Coalition Policy Forum.
Two Network staff members traveled to Washington, D.C. on April 2nd-4th to participate in the National Low Income Housing Coalition Policy Forum and Lobby Day. The event convened more than 300 housing advocates for a series of panels on topics ranging from effective communication strategies to policies for long-term rental subsidies, as well as keynote speeches by HUD Secretary Ben Carson and Congresswoman Maxine Waters (D-CA-43).
Continue Reading …
|
What's New
,
Federal
---
03.20.2017
On March 16th, President Trump released a budget blueprint that proposes $6.2 billion in cuts to HUD funding. Overall, these cuts represent a 13.2% decrease in funding compared to FY16 levels: the largest cuts in housing assistance since the Reagan administration, which ushered widespread homelessness. These cuts are unacceptable and we are committed to fighting them.
The Trump budget eliminates the following programs:

The HOME program is a critical resource for supportive housing in New York, serving as a capital subsidy for congregate developments, as well as providing rental assistance to the homeless. Nationwide, every $1 of HOME capital funding leverages $4.20 of additional local public and private funding. Community Development Block Grants (CDBG) fund cities and towns across the state for capital projects and programs benefiting low- and moderate-income New Yorkers.
Continue Reading …
|
What's New
,
Funding
,
Federal
---
01.27.2017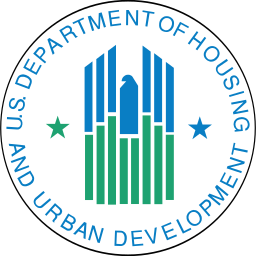 On December 20, 2016, HUD announced the 2016 Continuum of Care (CoC) awards, both renewals and new awards. This returns the program to a regular grant cycle that allows projects that need to be renewed annually to have confidence that they will be funded before the calendar turns.
Continue Reading …
|
What's New
,
Funding
,
Federal
---
12.01.2016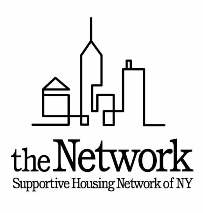 Here at the Network, we remain very concerned by the uncertainty surrounding housing and homelessness policy in the aftermath of the presidential election. The records and proposals of President-Elect Donald Trump along with the Congressional leadership poses numerous risks and challenges to the public private cooperation that has allowed our supportive housing stock to flourish in New York State. This supportive housing has stabilized tens of thousands of homeless people's lives and restored their ability to live with dignity. We, like so many of you, are anxious about the future.
Continue Reading …
|
What's New
,
Federal
---
05.09.2016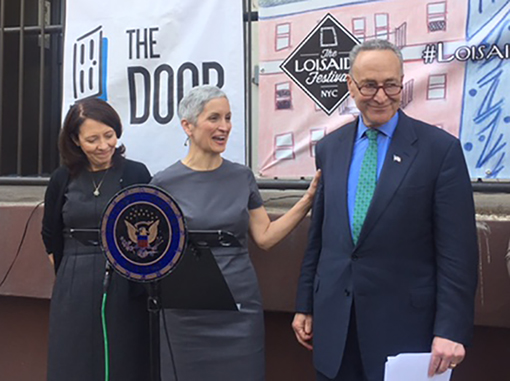 Senator Maria Cantwell, the Network's Laura Mascuch, Senator Charles Schumer at The Door.
On April 22nd, Senators Charles E. Schumer (D-NY) and Maria Cantwell (D-WA) gathered together with the supportive housing community, government officials and advocates to urge Congress to expand the Low-Income Housing Tax Credit (LIHTC) using The Door's and Phipps Houses' East 9th Street residence as a backdrop.
Continue Reading …
|
Funding
,
Federal
---
04.21.2016

Julian Castro, Secretary of HUD; Diane Yentel, CEO of NLIHC; Sheila Crowley, former CEO of NLIHC.
After seventeen years of leadership, National Low Income Housing Coalition (NLIHC) CEO Sheila Crowley stepped down at this year's NLIHC Forum in early April. More than 200 people including tenants , senators, and HUD Secretary Julian Castro joined together to bid farewell and honor Ms. Crowley's enormous contributions to the affordable housing movement, crowned by the creation and funding of the National Housing Trust Fund (NHTF).
Continue Reading …
|
Federal
---
06.29.2015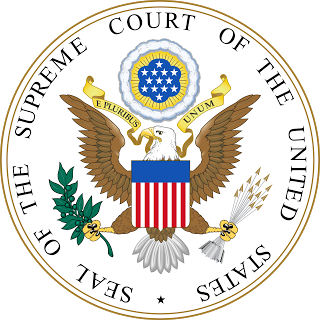 We asked one of the state's pre-eminent lawyers working on housing discrimination issues as they affect people with disabilities to weigh in on what the recent Supreme Court decision might mean for supportive housing providers. Thank you, Mr. Schonfeld for sharing your thoughts with our community.
Continue Reading …
|
In the Media
,
What's New
,
Federal
---
12.16.2014
The FY 2015 budget passed by Congress December 12th is not positive for supportive housing: most of the programs that our community depends on are either flat-funded or cut. Even programs that received a small increase – like the McKinney Vento Homeless Assistance Grants Program – will experience functional cuts as a result of increased program rents and first time renewals. Similarly, the increase to the HUD 811 program is projected to only fund the current portfolio. The only real increase is a new allocation of $75 million for the VASH vouchers for veterans.
Continue Reading …
|
What's New
,
Funding
,
Federal
---
11.06.2014
Left to right: Adam Wawrynek, Craig Retchless, Nicole Branca, Brian Bardell, Julie Irwin, Alyson Zikmund, Benjamin Chervat accepting the honor.
Yesterday, at their 2014 Awards Ceremony, the National Alliance to End Homelessness put the spotlight on two communities, New York City and New Orleans, as leaders in the fight to end veteran homelessness in America. In the last three years, communities across the country, led by New York City and New Orleans, have cut their numbers of veterans experiencing homelessness by more than 50 percent.
Continue Reading …
|
In the Media
,
What's New
,
Federal
,
Member News
---
05.06.2014
The Network was proud to participate in the National Low Income Housing Coalition (NLIHC)'s annual conference in Washington, DC last month. The event included a keynote address from US Department of Housing and Urban Development (HUD) Secretary Shaun Donovan, who praised the coalition's 40-year history of fighting for affordable housing. He recalled that in his earlier days at HUD, under then-Secretary Andrew Cuomo, he frequently saw Coalition founder Cushing Dolbeare have lunch with his boss. "Cushing was my hero's hero," the Secretary related.
We were honored to participate this year as both workshop presenters and New York State captains for the advocacy day held after the conference.
Network Executive Director Ted Houghton presented on a panel on the Affordable Care Act, in which he highlighted New York's Medicaid Redesign efforts. The panel also featured Christine Campbell of Housing Works, the organization behind the Housing Is Healthcare campaign, and Peggy Bailey, CSH's expert on healthcare. The Network's Steve Piasecki appeared on several panels to discuss another federal campaign, United for Homes. In a conversation led by Coalition Executive Director Sheila Crowley, Mr. Piasecki shared the challenges and successes of gaining support for United for Homes in New York. Mr. Piasecki also had the privilege of introducing Mark Johnston of HUD for the annual "Ask HUD" session.
Continue Reading …
|
Federal
,
Member News
---