Showing Posts by Date: 07/2018
07.24.2018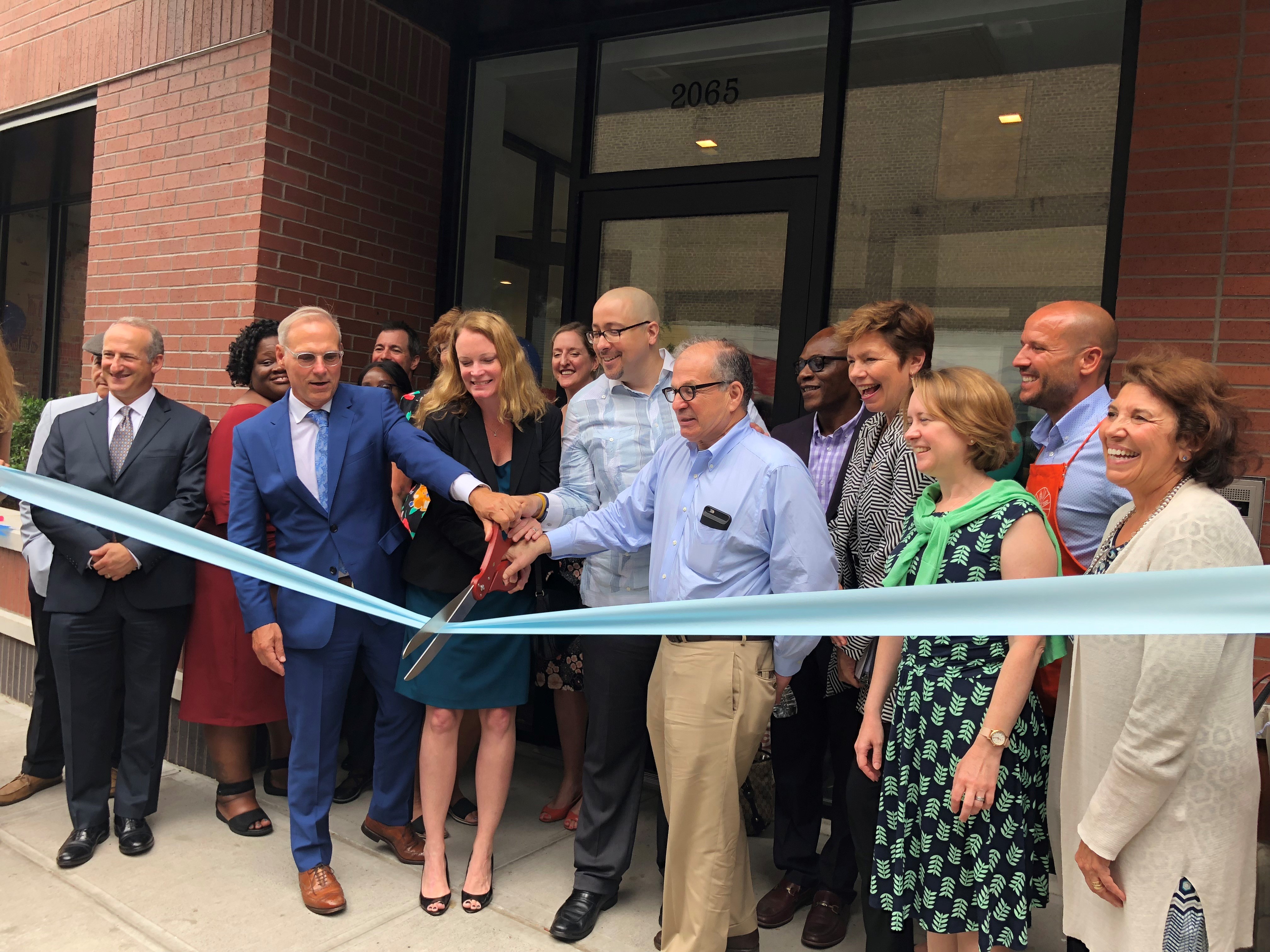 State and city officials, partners and friends gathered on July 17 to celebrate the opening of Walton House, the first supportive housing congregate site to open doors under Mayor Bill de Blasio's NYC 15/15 initiative. Developed by Jericho Project and B & B Urban, Walton House will bring 89 units of supportive housing to homeless veterans and young adults.
Tori Lyon, CEO of Jericho Project welcomed the audience and introduced all the speakers for the program including Senator Gustavo Rivera; Deputy Mayor of Health and Human Services Dr. Herminia Palacio; Human Resources Administration (HRA) Commissioner Steven Banks; NYC Department of Veterans' Services Commissioner Loree Sutton; First Deputy Commissioner of NYC Housing Preservation and Development (HPD) Don Shacknai; NYS Office of Temporary and Disability Assistance Commissioner Samuel D. Roberts and other key government and private sector partners.
"Thank you for believing in what we do and opening the doors for so many," said CEO Tori Lyon to the audience in her opening remarks.
State Senator Gustavo Rivera who represents the 33rd District in the Bronx talked about his commitment to supportive housing.
"I have been educated on how important these projects are not only to those who live here but also the community overall. It brings so much beauty and positivity to the community and that's why I'm always in support of supportive housing," said the senator.
Dr. Herminia Palacio also spoke at the event. She talked about the struggles of LGBTQ and HIV positive youth she witnessed firsthand as a medical practitioner in 1980's San Francisco and how important safe housing is to gain stability.
"We are opening a way to new life, we are opening a way for stability and are opening a way to new tools so young adults and those who've fought fearlessly for this country could make their lives better," she said.
Commissioner Steven Banks remarked on the collective will and collaboration among all the various funders and partners to make this happen.
"There's no silver bullet that's going to solve this problem (of homelessness) but it is our continued partnerships that will keep moving the needle and keep us going," he added.
Located in the Mount Hope section of the Bronx, Walton House has 89 apartments –56 of which are reserved for veterans and 33 for young adults. It features two community rooms, a beautiful mural showcasing all the famous landmarks in the Bronx by artist Rafael Esquer, an outdoor garden with exercise equipment and a library. Comprehensive onsite social services are funded by NYC Department of Health and Mental Hygiene (DOHMH) and HUD's Veterans Affairs Supportive Housing (VASH).
The financing for Walton House was provided by a mix of government and private sector partners including the NYC Housing Development and Preservation (HPD), Office of Temporary and Disability Assistance (OTDA) and Wells Fargo and Federal Home Loan Bank. Additional support was provided by Home Depot Foundation and Citi Community Development. A pre-development loan was provided by the Corporation for Supportive Housing (CSH).
Walton House was designed by MHG Architects PC and the contractor was Cheever Development Corporation.
|
Openings
---
07.19.2018
The workshop also explored the homelessness landscape from a racial equity lens. It provided the audience with the historical context of how racism has led to minorities being over represented in the homeless population today.
Workshop 2: Tools to implement anti-racist policies at your agency
The second workshops by Marc Dones centers around providing the audience with tools and strategies that can transform systems to better serve the needs of the most vulnerable populations. They spoke about the importance of specificity in equity-based work and having diversity at the decision making tables.
|
Network Events
---
07.09.2018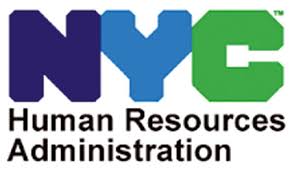 Blog post by Patricia Dawson, Director for Senior and Supportive Housing at NYC Human Resources Administration (HRA)
HRA has just released the City's first scattered-site supportive housing RFP for young adults families. This RFP provides service funding for scattered-site supportive housing serving young adults who are pregnant or parents and who are currently in a DHS or DYCD shelter, are aging out of foster care, or at risk of homelessness. As with the other NYC 15/15 supportive housing RFPs, all referrals will have approved 2010e supportive housing applications and will be coordinated by HRA.
The RFP pulls together the best of what is known for serving young adults who are homeless and who are parents. A team from NYC Human Resources Administration (HRA), NYC Department of Health and Mental Hygiene (DOHMH), NYC Administration for Children's Services (ACS), Department of Youth & Community Development (DYCD) and the City's Center for Innovation through Data Intelligence (CIDI) collaborated to ensure that the program model meets not only the best known practices for this population but will set the standard nationally for what can be done to help young adults transitioning from homelessness to stability and grow through the challenges of young adulthood and early parenthood. Our goal through these programs will be to truly help these young parents succeed and break the cycle of homelessness.
The service expectations for this RFP align with the best evidence to date to serve this population. For this reason, the service rate is fully funded at $30k. Providers will be asked to choose from a pre-selected group of evidence informed and based practices targeting young parents to ground their program. From there, providers will be able to weave in a range of models to support the educational, vocational, health, mental health and social needs of these young parents and of their children. Staffing patterns will need to be robust. Highly experienced and trained teams with on-going staff development are required to ensure staff are at the forefront of this work, and to ensure stability for the young parents and their children.
This RFP is for 90 units, with proposals due August 15th. Unlike the other NYC 15/15 Initiative RFPs, this RFP is not open ended. Three providers will each be awarded 30 units. The program size has been selected to really allow providers to come to scale with staffing and be successful in their programs. The City will be working closely with these providers for on-going program development and evaluation to continue to enhance services for young parents transitioning to stability and independence.
Providers interested to submit proposals can access the RFP through Accelerator. The pre-proposal conference will take place Wednesday July 11th at 4WTC at 2pm. For further information, please contact: Patricia Dawson at dawsonpa@hra.nyc.gov.
|
What's New
,
Funding
---
07.06.2018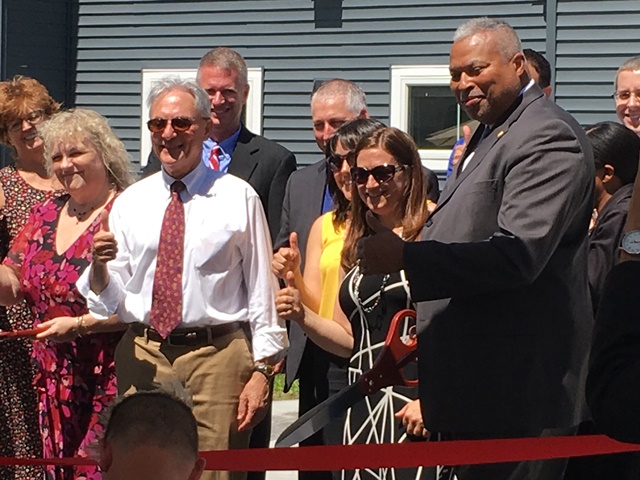 Mental Health Association of Columbia-Greene Counties celebrated the opening of Greenport Gardens Apartments on July 19 in Hudson. The newly constructed two story building includes 66 units, 48 of which are supportive while the rest are reserved for low-income individuals and families. CSD Housing LLC was the co-developer.
The ribbon cutting ceremony included prominent government and private sector partners including Commissioner of the NYS Office of Temporary and Disability Assistance, Samuel D. Roberts, representing Governor Cuomo.
"Supportive housing projects like the beautiful Greenport Gardens Apartments are vital in helping individuals and families gain better health and stability in their lives," remarked Commissioner Roberts.
Greenport Gardens has 48 supportive housing units, twenty-five of which are reserved for individuals and families with special needs who are unstably housed, ten of which are reserved for high-cost Medicaid users. An additional thirteen units are licensed New York State Office of Mental Health apartments that were relocated to Greenport Gardens.
Greenport Gardens includes outdoor landscaped common areas, an exercise room, as well as computer and multi-purpose rooms open to all tenants. The complex also includes a bike storage area and a tenant storage area in which tenants will have their own locked units. There is also office space designated specifically for support services, which are funded by the Office of Mental Health.
Funding for the project was provided by NYS Office of Mental Health, the NYS Office of Temporary and Disability Assistance, the NYS Homes and Community Renewal's Federal Low-Income Housing Tax Credit allocation and the NYS Energy Research and Development Authority. The building was designed by Re4orm Architecture and Christa Construction, LLC was the contractor on the project.
|
Openings
---