New York/New York III: Pop F (Substance Abuse Recovery)
Status
Closed
Type
Operating, Services
Source
State, New York City
Procurement Agency
NYC DOHMH, NYS OASAS
Total Annual Award
Varies depending on the number of units coming online.
Tenant Eligibility Criteria
Single adults who:
have completed a course of treatment for a substance abuse disorder
are at risk of homelessness
need long-term supportive housing to sustain sobriety
Eligible Applicants
Permanent supportive housing in New York City. OASAS requires that its units be run by providers with a valid OASAS operating certificate.
Funding Award Details
New York/New York III is a City-State agreement to create 9,000 units of supportive housing in NYC by 2016. There are nine distinct populations to be served by this housing, including 750 units for "Population F." OASAS and DOHMH are awarding the units. Each agency will provide the ongoing operations and support services for the units that it procured. Under the agreement, each agency has 250 scattered-site units and 125 congregate units. OASAS allocates its awards through specific request for proposals (RFPs). DOHMH has one rolling RFP for its share of the units.
In the case of congregate units, these awards are made as soft commitments until the building is in construction.
Amount Details
$16,000 is the maximum annual per-unit amount.
Term
DOHMH anticipates that awarded contracts will be for an initial three-year period with two three-year options to renew.
Network Notes
No unit restrictions. Applicants must be nonprofit corporations.
The NY/NY III awards are meant to cover operating and service expenses and, for the congregate units, they are being funded in coordination with the following four agencies: NYS Office of Mental Health (OMH), NYS Housing and Community Renewal (HCR), NYS Office of Temporary and Disability Assistance's Homeless Housing Assistance Program (HHAP) and the NYC Department of Housing Preservation and Development (HPD).
Given the high cost of housing in New York City, DOHMH encourages providers to leverage another rental subsidy source such as Section 8 or Shelter Plus Care. If providers can obtain this funding, DOHMH will reduce its overall contribution but allow for greater funding available for services. This leveraging gives providers a viable project, and the City can then use the money saved to reinvest in more units.
For More Information
For additional information on DOHMH's RFP visit here.
NYC DOHMH
Gail Wolsk
Office of Housing Services
(347)-396-6933
gwolsk@health.nyc.gov
NYS OASAS
Henri Williams
Bureau of Housing Services
(518) 485-0496
henri.willaims@oasas.nyc.gov
Last updated: 12/28/2017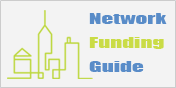 Did you know…
Homeless people given supportive housing saved NYS taxpayers an average of $10,100 per person per year.