Section 8 Project-Based Housing Assistance
Status
Available
Type
Operating
Source
Federal
Procurement Agency
US HUD
Total Annual Award
$9.730 billion in FY15.
Tenant Eligibility Criteria
Low-income households earning 80% or less of the area median income (AMI), with 40% of new admissions required to be extremely low-income, defined as at or below 30% of AMI.
Eligible Applicants
For-profit and nonprofit developers receive Project Based Housing Assistance directly from HUD.
Funding Award Details
Funding -- for renewals only -- is subject to annual appropriation.
Amount Details
Project Based Housing Assistance is based on the local Fair Market Rent (FMR) levels that are determined annually by HUD. Tenants typically pay 30% of their adjusted income and HUD pays the landlord the difference between that and the FMR.
Term
Typically 20 years, with the option of pre-paying the mortgage and opting out sooner.
Network Notes
This is not an option for new funding; Congress is only authorized to fund existing contracts. New residents moving into existing Project Based units can have incomes of no more than 80% of the area median income (AMI), with 40% of new admissions required to have incomes below 30% of AMI.
While there is no new funding for Project Based Section 8, public housing authorities have the authority to "project-base" up to 20% of their tenant based Section 8 portfolio.
For More Information
See HUD's website.
Last updated: 08/14/2018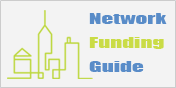 Did you know…
Female youth in foster care have a 50 percent chance of becoming pregnant by age 19.