Section 8 Project-Based Housing Assistance
Status
Available
Type
Operating
Source
Federal
Procurement Agency
NYC HPD, NYS HCR, NYS Housing Authority
Summary
Project-based Section 8, or Project-based Vouchers (PBV), is HUD-funded rental assistance that is made available to affordable housing developers by local housing authorities or agencies.
Tenant Eligibility Criteria
Low-income households earning 80% or less of the area median income (AMI), with 40% of new admissions required to be extremely low-income, defined as at or below 30% of AMI.
Eligible Applicants
For-profit and nonprofit developers are eligible to receive Project-Based Vouchers.
Amount Details
Project Based Housing Assistance is based on the local Fair Market Rent (FMR) levels that are determined annually by HUD. Tenants typically pay 30% of their adjusted income and HUD pays the landlord the difference between that and the FMR.
Term
Typically 15 years, with the option to extend for up to 15 years, exercisable at the procurement agency's sole discretion, to the extent permitted by federal regulations.
Network Notes
The PBVs attach to the units identified in the Agreement (the "Contract Units"), not the tenants of the units.
While there is normally no new funding for Project Based Section 8 appropriated by Congress on an annual basis, public housing authorities have the authority to "project-base" up to 20% of their tenant based Section 8 portfolio.
For More Information
See HPD's most recent Project-based Voucher RFP here.
See HCR's 2018 Unified Funding RFP here.
See HUD's website.
Last updated: 04/24/2019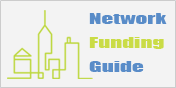 Did you know…
In Minnesota, child welfare cases dropped by nearly 90% for homeless families in supportive housing.