Continuum of Care (McKinney-Vento Homeless Assistance Program)
Status
Available
Type
Capital, Operating, Services
Source
Federal
Procurement Agency
US HUD
AKA/Previously Known As
See the following profiles:
Total Annual Award
Each community has a funding level assigned to it, referred to as the pro rata need. This number is adjusted to incorporate the cost of renewal projects. New York State's
New York State received $196 million, out of approximately $1.96 billion awarded nationally in the 2016 competition. Funds are awarded competitively based on the rankings of local CoC applications. Approximately $2 billion is available in FY17.
Tenant Eligibility Criteria
Homeless individuals and families. Disability is required for permanent supportive housing through the Supportive Housing Program (SHP) and Shelter Plus Care (SPC). Disabilities include mental health, substance abuse, HIV/AIDS and domestic violence.
Eligible Applicants
Currently the Continuum of Care funding may only be used to fund renewals of existing projects, or new permanent supportive housing for chronically homeless people or rapid rehousing.
Permanent supportive and transitional housing, rental assistance, operating funds and supportive services have been funded in the past.
Funding Award Details
In 2016 McKinney awarded programs in 26 local Continuums of Care in New York State totaling $196 million.
In order for a supportive housing provider to obtain funding, it must apply through its local CoC planning process in the community where assistance is being sought. Continuums rank projects based on local needs and priorities. HUD reviews and scores the overall CoC plans and ranks them nationally. It also performs a threshold review on projects to ensure that they meet the funding criteria.
Currently, funding for new projects is available from a bonus for new projects at 5% of last year's funded projects. The CoC can reallocate funds from low performing projects to create additional new projects.
Amount Details
Up to $400,000 for capital. Leasing costs are tied to the Fair Market Rent (FMR) established by HUD for the area. However, there are no formal limits associated with the non-rental operating or service costs, although costs should be reasonable for the size and scope of the proposed project.
Term
Grant terms for new projects range from one to three years but there are a number of exceptions. Renewals of current projects are all 1-year contracts subject to approval.
Network Notes
Projects are strongly recommended to start drawing down funds within one year of the initial award but may have up to two years if done in consultation with their local field office. Capital, rental assistance and supportive services funding requires a 25% match. However, leasing, rental assistance where the not-for-profit agency holds the leases does not require a match.
All CoC funded projects must prioritize chronically homeless individuals or families and are strongly encouraged to adopt housing first models.
The McKinney-Vento Act as amended by the Homeless and Emergency Assistance for Rapid Transition to Housing (HEARTH) Act began to take full effect in 2011, although implementation is linked to funding. This resulted in substantial changes in the 2012 competition, including a consolidation of the three separate McKinney Programs, using one set of standards. Federal McKinney-Vento Homeless Assistance Programs are distributed competitively to local communities through a CoC planning and application process.
Currently most funding for new projects will come from the reallocation of existing, underutilized funds as decided by the local CoC.
The Network strongly encourages any agency interested in homeless housing to participate in your local CoC planning process. A list of New York State CoCs is available here.
The interim rule that governs the new program is available here.
The CoC is both a funding application and a local planning tool that helps communities plan for and provide a balance of emergency, transitional and permanent housing and services for their community's homeless families and individuals. The CoC plan identifies the current inventory of homeless assistance programs, gaps and needs in the service delivery system, and includes action steps to end homelessness. The approach is predicated on the understanding that homelessness is not caused merely by a lack of shelter, but involves a variety of underlying and unmet physical, economic and social needs. The ideal Continuum consists of a broad array of members. Providers of housing and services to each of the disability populations, representatives of local government, interested businesses, housing authorities and homeless and formerly homeless individuals may be part of the planning group. By-laws typically govern the CoC process.
The groups are required to develop what is called an Exhibit 1 application, which is a community-based planning document. The key elements of this are:
Enumeration of the number of homeless people in the community
An assessment of the existing resources in the community to address homelessness
The determination of gaps in housing and services
A goal plan that is feasible, with measurable outcomes
The Continuum is responsible for soliciting individual project proposals in an open process and evaluating and prioritizing them. These are termed Exhibit 2 project proposals. They typically consist of new and renewal projects that require ongoing operating and/or services funding.
For More Information
For grant applications, resource guides and other materials, visit HUD's website.
Last updated: 04/29/2019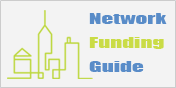 Did you know…
A program for formerly incarcerated individuals with mental illness found that those receiving supportive housing were 40% less likely to be re-arrested than those in a comparison group.