Categories: Funding, New York State
04.01.2015
The New York State SFY 2015-16 budget was passed early this morning, just a few hours after the April 1st deadline.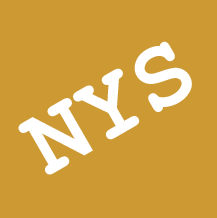 The New York State SFY 2015-16 budget was passed early this morning, just a few hours after the April 1st deadline. Most importantly the budget contains much good news for Network members continuing to build on several successful supportive housing initiatives. Unfortunately, the budget does not include a larger statewide supportive housing agreement. Over the next several weeks, the Network will begin a post-budget advocacy campaign for an expansion of the program.
Budget highlights of particular interest include:
Statewide Supportive Housing Program Included
The final budget does include $74.5 million of the JP Morgan settlement funds to support a statewide supportive housing program. This is $8.5 million more than what the Executive proposed but falls significantly short of what is needed to support a statewide supportive housing agreement to build 30,000 units in NYC and 5,000 rest-of-state. The Network will be advocating for an expansion of the program.
Rate Increases for Office of Mental Health Supported Housing
An additional $50 million in JP Morgan settlement funding, ($10 million per year for five years), will help offset cost increases in scatter-site housing in areas with rapidly escalating fair market rents. This is a much needed funding boost, but represents only 10% of the current need across all OMH housing types, which is $99 million annually.
Service Funding Increase - Office of Temporary and Disability Assistance (OTDA) Homeless Housing Preventative Services Budget
Service funding for the combined New York State Supportive Housing Program (NYSSHP), Services to End Homelessness Program (STEHP) and Operating Support for AIDS Housing (OSAH) was funded at $34.2 million, an increase of $2.9 million from last year's budget. This funding will keep all existing supportive housing and homelessness prevention programs whole at the baseline of last year's budget level and add an additional $2.9 million for new or expanded programs.
Capital Programs Increase
The Legislature accepted the Executive's proposal to increase funding for both he OTDA Homeless Housing Assistance Program (HHAP) and Homes & Community Renewal's Housing Trust Fund (HTF). OTDA HHAP was funded at $63.5 million, a $500,000 increase from last year and HCR HTF was funded at $47.7 million, a $3.5 million increase from last year.
Medicaid Redesign Team Supportive Housing Funding Increase
The final budget funds the MRT Supportive Housing Program at $254 million over two years. $127 million is budgeted for SFY 2015-16 and $127 million is budgeted for SFY 2016-17. This is $32 million increase over last year's funding level. This funding will continue to provide service funds, rent subsidies and capital dollars to create supportive housing for high-cost Medicaid recipients.
Support for New Units – NY/NY III, Adult Home and Nursing Home Transition
The Budget fully funds the New York/New York III pipeline, including DOH/AI, OMH and OASAS. This covers the 80 remaining OASAS congregate units and 1,200 pipeline units. Additionally OMH will fund 400 new units for adult home transition and 100 for nursing home transition.
Other Budget Areas of Interest
Nonprofit Infrastructure Capital Investment Program – Championed by the Human Services Coalition (HSC), the final budget includes $50 million for a new program called the Nonprofit Infrastructure Capital Investment Program aimed at making targeted investments in capital projects that will improve the quality, efficiency, and accessibility of eligible nonprofit human services organizations that provide direct services to New Yorkers. Targeted areas of investment include, but are not limited to, renovations or expansions of space used for direct program services; technology upgrades related to improving electronic records, data analysis, and/or confidentiality; modifications to provide for sustainable, efficient spaces that would result in overall energy and cost savings; and accessibility renovations.
Independent Expenditure Disclosure Bill - With the leadership from the Lawyers Alliance of New York, the final budget does NOT include language that would require 501c-3s to report disclosure of expenditures for nonpartisan communications.
On behalf of the Network and our members, we would like to thank Governor Cuomo and his staff, the Division of Budget, the NYS Senate (specifically Senator Young, Housing Committee Chair; Senator Carlucci, Social Services Committee Chair; Senator Hannon, Health Committee Chair; and Senator Ortt, Mental Health Committee Chair), the NYS Assembly (specifically, Assemblyman Wright, Housing Committee Chair; Assemblyman Hevesi, Social Services Committee Chair; Assemblyman Gottfried, Health Committee Chair and Assemblywoman Gunther, Mental Health Committee Chair) and all of the staff in both houses who worked tirelessly to put this budget together. We deeply appreciate your continuing commitment to supportive housing.
The Network would also like to thank all of our members for your advocacy this year. Thanks to your efforts, and that of our allies at the Association for Community Living, Homeless Services United, Coalition of Behavioral Health Agencies, New York Association of Psychiatric Rehabilitation Services and many others, your good work has been recognized by the Governor and the NYS Legislature.