NYS Supportive Housing Program (NYSSHP)
Status
Closed
Type
Services
Source
State, New York City
Procurement Agency
NYS OTDA
AKA/Previously Known As
This program consolidated two previous programs:
Supported Housing for Families and Young Adults (SHFYA)
SRO Support Services
Total Annual Award
The SFY 2016 appropriation was approximately $30 million, providing support to 140 contracts. A new RFP was released in September 2017 for an additional $600,000 in new appropriations; this RFP was closed in October.
Tenant Eligibility Criteria
Adults: homeless individuals who need services to live independently.
Young adults: aged 18-25, including youth aging out of foster care, who are homeless or at-risk of homelessness.
Families: families homeless or at risk and whose head of household needs services to maintain stable housing.
A separate proposal is required for each population, and the application should specifically address the population to be served.
Eligible Applicants
Eligible applicants are social service districts and nonprofit agencies including faith-based and charitable organizations.
Eligible services include: case management, counseling and crisis intervention, employment and vocational assistance, educational assistance, parenting skills development, pregnancy prevention (including counseling), family reunification and stability, life skills training and building security services.
Funding Award Details
At least 80% of the funding must go to staffing, and there is a maximum of 10% available for administration.
Amount Details
Maximum Rate per Unit:
Singles
Projects with <50 units: $200/month
Projects with ≥50 units: $180/month
Families
Projects with <50 units: $275/month
Projects with ≥50 units: $250/month
If a tenant's income exceeds 150% of the federal poverty level, however, he or she may be charged a service fee of no more than 50% of his or her service cost.
Term
The contract term is 3 years, with a two-year extension possible, subject to annual appropriations.
Network Notes
The agency must own or directly lease the property.
OTDA may negotiate a reimbursement rate with each provider.

The agency must own or directly lease the property.

In NYC, most of the funding for single adults goes through NYC Department of Homeless Services (DHS).

Organizations in NYC may apply directly to OTDA for families, young adults, seniors and housing for people living with HIV/AIDS.

All other programs must apply through DHS. NYC pays the match for these programs.
For More Information
The 2017 RFP can be found here.
NYS OTDA
Keturah Tallon
Office of Temporary & Disability Assistance
40 N. Pearl St. Suite 10B Albany, NY 12243-0001
(518) 473-0408
Keturah.Tallon@otda.ny.gov
New York City applies as a social services district for its single adult population. NYC programs interested in this funding, known as SRO Support Services Program, should contact DHS:
NYC DHS
Jennifer Kelly
NYC Dept. of Homeless Services
33 Beaver Street, Room 1534B
New York, NY 10004
212-607-5150
jkelly@dhs.nyc.gov
Last updated: 10/03/2018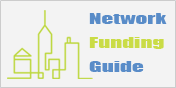 Did you know…
Homeless people given supportive housing saved NYS taxpayers an average of $10,100 per person per year.