Homeless Housing Assistance Program (HHAP)
Status
Closed
Type
Capital
Source
State
Procurement Agency
NYS OTDA
Summary
HHAP is capital subsidy for homeless housing units in NYS.
Total Annual Award
$64 million.
On May 29, 2018, the Homeless Housing and Assistance Corporation released the 2018 Request for Proposals. HHAP applications were accepted beginning June 28, 2018. As of the December HHAC Board Meeting, all 2018 HHAP funding was comitted.
Tenant Eligibility Criteria
People who are homeless or at risk of homelessness who are unable to secure housing without special assistance. Populations include: veterans, people living with HIV/AIDS, people struggling with substance abuse, with mental illness, ex-offenders, the chronically homeless,, victims of domestic violence and youth, including young adults aging out of foster care.

Eligible Applicants
Permanent supportive housing, transitional housing, emergency shelters. Priority will be given to permanent supportive housing ESSHI projects and supportive housing for single homeless veterans or homeless veterans and their families.
Funding Award Details
HHAP is the sole program of the Homeless Housing Assistance Corporation (HHAC), a public benefit corporation established as a subsidiary of NYS Homes and Community Renewal. HHAC has an annual competitive request for proposals (RFP) process that stays open throughout the year until all the funding is allocated.

At least $5 million must be awarded each year for HIV/AIDS housing. OTDA also makes awards in accordance with geographic diversity and has a priority for projects with Empire State Supportive Housing Initiative (ESSHI) awards. Additionally, up to $1 million may be used for emergency shelter repairs in local social service districts with a population of less than five million.
Amount Details
No single award shall be made in excess of $10 million in any given state fiscal year.
Term
The project must remain in service for a term of at least 25 years.
Network Notes
HHAP funds can only be awarded for units in a building that house homeless or formerly homeless households. Applicants should not apply if the project is not ready to begin development activities. No single sponsoring organization can receive more than 25% of the funds available in a fiscal year. No single geographic region can receive more than 60% of the funds, unless HHAC determines it is in the best interest of the state to do so. For these purposes, HHAC divides New York State into three separate regions: New York City (Bronx, Brooklyn, Manhattan, Queens and Richmond), suburbs (Westchester, Nassau and Suffolk) and the rest of the state.
HHAP can fund 100% of the capital cost, though this is more typical of projects outside New York City. In New York City, HHAP funding is often viewed as critical seed money or gap financing to secure capital financing for projects.

There is currently no separate funding for HHAP MRT, as in past rounds. Projects that wish to serve MRT targeted populations may apply for regular HHAP.

The 2015 RFP remained open continuously through December of 2016, supplemented by FY 2016 funds. At that time HHAP closed for new applications for six months. In 2017, all funding was awarded by October due to increased demand generated by ESSHI. Because of pent-up demand fueled by the Empire State Supportive Housing Program, the funding was quickly committed. As of the December HHAC meeting, all funding has been committed for the current fiscal year.
For More Information
Read the grant application here. Written questions on the RFP will be accepted on an ongoing basis and can be directed to the contact below.

Dana Greenberg
NYS OTDA
tel : 518-473-2587
fax: 518-486-7068
email: dana.greenberg@otda.state.ny.us
Last updated: 12/11/2018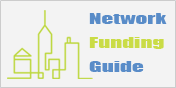 Did you know…
For tenants coming from State-operated psychiatric facilities, supportive housing saves an impressive $77,425 per tenant/year.