Mixed-Income Program (Mix and Match)
Status
Available
Type
Capital
Source
New York City
Procurement Agency
NYC HPD
Total Annual Award
$54.1 million was awarded in fiscal year 2016.
Tenant Eligibility Criteria
Mix and Match funds multifamily rental projects in which 40% - 60% of the units serve households at 60% of Area Median Income (AMI) and the remaining 40% - 60% of the units would serve households with incomes up to 130% AMI. At least 10% of the units must be set aside for formerly homeless households and a minimum of 10% of the units should serve households earning between 30% - 50% AMI.
Eligible Applicants
New construction of mixed income multi-family rental projects in New York City. Eligible Mix and Match costs include land acquisition, construction, professional fees and other soft costs. The borrower must be an HDFC, either alone or in a partnership. Projects are encouraged to create intergenerational housing by incorporating senior housing units.
Preference will be given to projects that include:
More than 20% of the units for formerly homeless families
More than 20% of the units serving households earning 50% or less
More than 4 income tiers
Funding Award Details
The subsidy calculation is based on the number of units with rents affordable to households at or below 130% AMI. Subsidy levels vary from $10,000 per unit to $225,000 per unit. Please see HPD's term sheet for more detail.
Amount Details
See above.
Term
The construction loan has a 30 year term, interest is 1% per year plus 0.25% servicing fee during construction.
Network Notes
Homeless referrals must come directly from HPD, unless there is a supportive housing social service contract award from the NYS Office of Mental Health (OMH), the NYC Department of Health and Mental Hygiene (DOHMH), or another government agency. For projects with a social service contract that provides rental assistance above tax credit rents, HPD may require a portion of net cash flow be deposited into a social service reserve.
All projects with homeless set-aside units must submit a Social Service Plan and a proposed Social Service Provider for HPD approval prior to marketing and lease-up of the homeless set-aside units, except those receiving referrals from a government agency under a social service contract.
HPD's Mix and Match can be used in conjunction with HDC's Mix and Match loan program. Homeless set-aside units may utilize the Our Space program, which provides a limited amount of service funding for the project. For more information see the Our Space entry in the Network's Funding Guide.
For More Information
See HPD's term sheet.
Multifamily New Construction Programs
100 Gold Street, Room 91-5
mfnc@hpd.nyc.gov
212-863-5613
Last updated: 02/02/2018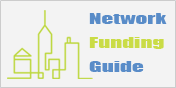 Did you know…
The Network publishes Network News, a monthly e-newsletter with news on advocacy alerts, new residence openings and much more.