Housing Opportunities for Persons With AIDS (HOPWA) Formula Grants
Status
Closed
Type
Operating, Services
Source
Federal
Procurement Agency
NYC DOHMH, NYS OTDA
Total Annual Award
Total allocations in 2016 were $49,742,018.00 for New York State and its localities.
$43,778,924 to the City of New York to be shared with Westchester and Rockland Counties and the City of New Rochelle;
$1,749,869 to the City of Islip to be shared with Nassau and Suffolk Counties;
$689,637 to the City of Rochester to be shared with Monroe, Genesee, Livingston, Orleans, and Ontario Counties;
$$557,911 to the City of Buffalo to be shared with Erie and Niagara Counties;
$292,990.00 For the City of Syracuse, Onondaga County$493,882 to the City of Albany to be shared with Albany, Rensselaer, Schenectady, Montgomery, Schoharie and Saratoga Counties
Rest of State $2,178,805.00
Tenant Eligibility Criteria
Low-income individuals with HIV/AIDS and their families. Eligible individuals generally have incomes at or below 80% area median income (AMI).
Eligible Applicants
Housing projects run by local communities, local governments or nonprofit organizations that benefit the eligible population.
Funding Award Details
HOPWA is the primary federal funding source for HIV/AIDS housing. Funds are split between HOPWA's federal Competitive Program (10%) and its Formula Program (90%). The U.S. Department of Housing and Urban Development (HUD) awards HOPWA Formula Program grants annually to eligible cities and states for local distribution. Cities and states are eligible to request HOPWA grants within their consolidated plans if they have a population of at least 500,000 and at least 1,500 cases of HIV/AIDS (as determined by the Center for Disease Control and Prevention).
Cities are awarded grants to serve their surrounding localities or Eligible Metropolitan Statistical Areas (EMSA). Allocations are proportional to the number of HIV/AIDS cases, both past and present. All localities that do not fall within an EMSA receiving HOPWA funding are eligible for state HOPWA grants through OTDA.
Term
Terms of subsidy vary among procurement agencies. Most give priority to renewal applications over new applicants. Contracts are awarded and renewed annually. Most procurement agencies have reporting requirements. HOPWA formula grants do not have matching requirements.
Network Notes
New York State does not allocate HOPWA funds for new construction, acquisition, rehabilitation or conversion of residences. Instead, capital development funds are available through State resources like the Homeless Housing and Assistance Program (HHAP).
For providers funded under the New York City EMSA (Eligible Metropolitan Statistical Area), DOHMH solicits community input for the HOPWA portions of its Consolidated Plan submissions to HUD. Providers are encouraged to take part in this collaborative planning process to secure the needed New York City HOPWA funding. To encourage collaboration, DOHMH meets with the Housing Advisory Working Group and other community participants and holds regular meetings with HOPWA-funded agencies.
While DOHMH awards HOPWA funding for a number of housing projects, it prefers funding permanent rather than transitional housing. For New York State HOPWA applicants, activities like rental assistance, support services and short-term utility costs to prevent homelessness are ranked as high priority while technical assistance, operating costs, placement and repair services are lower priority. In both the State and the City, short-term housing is not a priority. Projects are considered stronger applicants if they are cost-effective, feasible, in high need of funding, run by experienced organizations and will substantially increase the number of HIV/AIDS supportive housing units amongst geographically underserved populations.
For More Information
For general information about HOPWA, visit HUD's website.
For NYS OTDA HOPWA RFP (2013) please see here.
Each individual procurement agency manages its RFP process. Reach out to an agency contact for additional RFP information.
Albany, Rensselaer, Saratoga, Schenectady and Schoharie Counties
Faye Andrews
Director
City of Albany
200 Henry Johnson Blvd Ste 18
Albany, NY 12210
P: 518-434-5247
E: fandrews@albanyny.gov
City of Buffalo, Erie and Niagara Counties
Otis Barker
Commissioner
Department of Community Services
1701 City Hall
Buffalo, NY 14202
P: 716-851-4001
E: obarker@city-buffalo.com
City of Rochester
Carol Wheeler
Manager of Housing
Department of Neighborhoods and Business Development
30 Church Street, Room 224B
Rochester, NY 14614
P: 585-428-6152
E: carol.wheeler@cityofrochester.gov
City of Syracuse
Paul Driscoll
Commissioner
Neighborhood and Business Development
201 E Washington St Ste 600
Syracuse, NY 13202
P: 315-488-8100
E: pdriscoll@syrgov.net
New York City, Putnam, Richmond, Rockland and Westchester Counties
John Rojas
Assistant Commissioner
Disease Control
42-09 28th St 5th floor
Long Island City, NY 10011
P: 347-396-7428
E: jrojas@health.nyc.gov
Town of Islip, Nassau and Suffolk Counties
Allison Karppi
Executive Director
Community Development Agency
PO Box 5587
Bay Shore, NY 11706
P: 631-665-1185
E: akarppi@islipcda.org
For the rest of New York State
Jason Harper
Program Manager
Office of Temporary Disability Assistance
40 N Pearl Street
Albany, NY 12243
E: Jason.Harper@otda.ny.gov
Last updated: 02/02/2018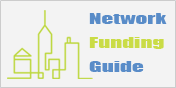 Did you know…
The Network has a YouTube channel with dozens of videos from the 15th Annual New York State Supportive Housing Conference.