OMH CR/SRO
Status
Closed
Type
Operating, Services
Source
State
Procurement Agency
NYS OMH
AKA/Previously Known As
Enriched Services Community Residence Single Room Occupancy
Total Annual Award
Total amount varies, by year and locality.
In 2011, OMH included 250 units of housing in a collaboration with New York State Homes and Community Renewal (HCR) capital funding. These units could be SROs of either type
Tenant Eligibility Criteria
Chronically homeless single adults who are diagnosed with a serious and persistent mental illness (SPMI) or who are diagnosed as mentally ill and may also have chemical addictions (MICA). Preference is given to individuals who are being discharged from long-term psychiatric hospitalization.
Eligible Applicants
Permanent supportive housing.
Funding Award Details
OMH will deficit fund two types of supportive housing: Supportive Single Room Occupancy Housing (SP/SRO) or Community Residence/Single Room Occupancy housing (CR/SRO). OMH can provide some capital funds and projects are required to secure financing through 4% As of Right Tax Credits and/or bonding through the New York State Housing Finance Agency (HFA) or the Dormitory Authority State of New York (DASNY).
Amount Details
$14,081 per unit for CR/SROs in metropolitan NYC (this amount includes client income).
$12,457 per unit outside metropolitan NYC.
Tenants receive Level II Congregate Care, a higher reimbursement from Supplimental Security Income (SSI), allowing for higher rents.
Term
25 years or longer.
Network Notes
A CR/SRO must be licensed by OMH.
OMH has indicated a preference to do mixed development and include SROs within a larger affordable housing project. Recently developed SROs have used tax credits as capital financing. Historically, nonprofits experienced in OMH licensed housing utilized the CR/SRO model and agencies new to OMH were more inclined to opt for the SP/SRO model. The funding for the two models is very similar.
For More Information
OMH does not have an open RFP and existing pipeline units have been frozen since 2008, due to State budget shortfalls.
Central New York Field Office
545 Cedar Street
Syracuse NY 13210-2319
(315) 426-3930
Fax: (315) 426-3950
Contact: Sharon Frisbee
Hudson River Field Office
4 Jefferson Plaza, 3rd Floor
Poughkeepsie NY 12601
(845) 454-8229
Fax: (845) 454-8218
Contact: Frank Barr
Long Island Field Office
Pilgrim PC, Building 45-3 998 Crooked Hill Road
West Brentwood NY 11717-1087
(631) 761-2508
Fax: (631) 761-2820
Contact: Jaime Pita
Western New York Field Office
737 Delaware Ave, Suite 200
Buffalo NY 14209
(716) 885-4219
Fax: (716) 885-4096
Contact: Jerry Scott
New York City Field Office
330 Fifth Avenue, 9th Floor
New York, NY 10001-3101
(212) 330-1650
Fax: (212) 330-6359
Contact: Caren Abate
Last updated: 04/30/2015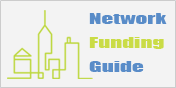 Did you know…
The Network has a YouTube channel with dozens of videos from the 15th Annual New York State Supportive Housing Conference.