4% Low Income Housing Tax Credits (NYS HFA)
Status
Available
Type
Capital
Source
State
Procurement Agency
NYS HCR
Total Annual Award
Because 4% Low Income Housing Tax Credits (LIHTC) are as of right and the state bond volume cap is high, this is a deep pool of funding, with over $900 million available on an annual basis.
Tenant Eligibility Criteria
4% credits are only available for units up to 60% of the area median income (AMI). It is expected that in 2019 NYS HFA will allow projects to include units up to 80% AMI, if a project is utilizing income averaging.
May serve any low income sub-population.
Eligible Applicants
Housing projects with 100+ units.
Funding Award Details
Within New York State Homes and Community Renewal (HCR), the Housing Finance Agency (HFA) is authorized to allocate 4% LIHTC to projects financed by Private Activity Bonds issued by other State agencies such as Industrial Development Agencies and Public Housing Authorities and maintains a separate application process for projects which only require the allocation of 4% LIHTC.
4% credits are available year-round in conjunction with the Multifamily Open Window application process.
There are no per-unit limits on the 4% "as of right" credits and the state bonding authority is only limited by a bond volume cap.
Credits may only be used in conjunction with bond financing or conventional financing.
Amount Details
4% LIHTC generate lower amounts of equity than 9% LIHTC.
While there is no cap on the amount requested, per-unit costs must be in line with typical local rate structures.
Term
Minimum 15 year regulatory agreement.
Network Notes
4% LIHTC may not be blended with 9% LIHTC.
HFA has assumed a major role in supportive housing development in 2016. Office of Mental Health (OMH) capital and Medicaid Redesign Team (MRT) funding have been folded into HFA's portfolio. HFA matches 4% LIHTC with its Supportive Housing Opportunity Program to develop supportive housing projects.
NYC developers can also access 4% LIHTC through the New York City Housing Development Corporation (HDC).
For More Information
Read more about 4% LIHTC on HFA's website.
Read the 2018 Multifamily Open Window RFP here.
Leora Jontef
Vice President, Multifamily Finance - New Construction
New York State Homes and Community Renewal
(212) 872-0537
Last updated: 04/02/2019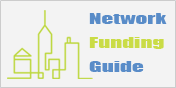 Did you know…
A program for formerly incarcerated individuals with mental illness found that those receiving supportive housing were 61% less likely to be re-incarcerated.