New York City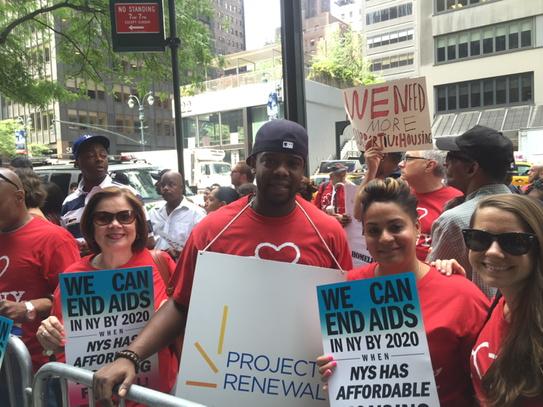 Rallying in support of the Campaign 4 NY/NY Housing in June, 2015.
The Network advocates for funding, policies, and programs to ensure existing supportive housing is sustained and new supportive housing created.
Recently, our community came together to fight for and win the largest supportive housing commitment in the City's history. NYC 15/15 will create 15,000 new units of supportive housing over the next fifteen years. The Network is engaging our members and partners to meet this unprecedented new commitment of resources to supportive housing in New York City.
We work closely with city agencies and fellow advocates. We also participate in the leadership of the NYC Continuum of Care.
Our policy priorities are driven by our members. Reach out to us!
Read our October 11, 2017 blog post "Network Convenes a Panel on NYC 15/15 Implementation."
A historical overview and assessment of the city-state NY/NY Agreements, signed in 1990, 1999 and 2005.