05.15.2017
President Trump signed the final FY 2017 budget.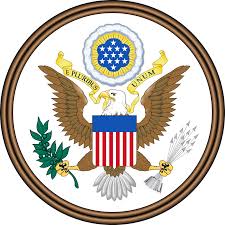 President Trump signed the final FY 2017 budget May 5th, in the form of a bi-partisan supported omnibus spending package. HUD programs are funded from October 1, 2016 through September 30, 2017 at levels that will ensure that most key supportive housing programs will be sustained.
As indicated in the chart below, the adopted budget did not stray far from the original proposals made by both houses of Congress in the beginning of the budget process.
We are excited to see a $133 million increase in the McKinney-Vento Homeless Assistance Grant program, a 6% over FY 2016 levels. The House and Senate split the difference between their respective funding levels to reach this compromise, demonstrating that there continues to be broad support for this program that provides essential funding to local Continuua of Care, including $196 million in New York State.
Additionally, the Housing Opportunities for People with AIDS (HOPWA) program also saw an increase of 6% in this budget. The Section 202 program for seniors received a 16% increase, with $10 million available for new projects or preservation of existing units. HUD 811, housing for people with disabilities, fell by 3%. The 811 program has not funded any new programs in New York State for almost a decade. The HOME program funding remains flat this year. Based on the early reports on next year's executive budget plan, HOME continues to be in danger.
Both the Tenant and Project Based Voucher Programs saw no real growth. Early analysis indicates that there should be enough funding to preserve existing rental assistance units from cuts by attrition. The tenant based voucher funding includes 4,000 new Veterans Affairs Supportive Housing Vouchers.
One last bright spot is the reauthorization of the US Interagency Council on Homelessness for one year with a slight increase in funding.
The Network fully anticipates that we will be working closely with our Members of Congress over the summer and into the fall, to ensure that affordable housing and programs that address homelessness fare well in seems likely to be a contentious budget year. We will be organizing lobby visits again to coincide with the National Alliance to End Homelessness conference on July 19, and urge our members to join us in Washington.

KEY HUD PROGRAM FUNDING (IN $ MILLIONS)