Section 811: Supportive Housing for Persons with Disabilities
Status
Closed
Type
Operating, Services
Source
Federal
Procurement Agency
US HUD
Total Annual Award
Grants are between $2 million and $12 million.
Tenant Eligibility Criteria
Very low-income adults with disabilities. This includes persons with physical disabilities, developmental disabilities, chronic mental illness or any combination of the three.
Eligible Applicants
Mixed Development projects may receive 811 funding for less than 25% of the total units.
Funding Award Details
The 811 program changed in 2011 from one that provides capital financing and three years of project rental assistance contracts (PRAC) directly to not for profits to a new rental assistance-only model that states must apply for directly. States are required to establish memoranda of understanding between the state housing agency (NYSHCR) and the state Medicaid agency (NYSDOH). States must provide services funding to ensure that housing is truly supportive.
Amount Details
Rental Assistance is provided to units in affordable housing based on Fair Market Rents, requiring tenant contribution of 30% of income.
Term
40 years. Repayment of the capital advance is not required as long as the housing remains available for occupancy by very low-income elderly persons for at least 40 years.
Network Notes
Funded supportive units must be 25% or less of a total mixed use project. Davis-Bacon applies for projects greater than 8 units.
New York State did not receive 811 funding in the first or second round competition under the new regulations. Latest funding awards were announced in February 2015.
For More Information
Contact your local HUD office.
For specific questions about the NOFA, call 1-800-HUD-8929.
Last updated: 04/30/2015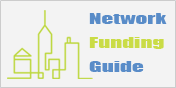 Did you know…
For tenants coming from State-operated psychiatric facilities, supportive housing saves an impressive $77,425 per tenant/year.