Section 202: Supportive Housing for the Elderly
Status
Closed
Type
Operating
Source
Federal
Procurement Agency
US HUD
Total Annual Award
Funding for this program has not been offered since 2012.
In New York State, the estimated funding allocation for FY 2012 was $85 million, ranging from $2 million to $12 million per award.
Tenant Eligibility Criteria
Low-income, elderly individuals (62 years and over) with an area median income (AMI) below 50%.
Eligible Applicants
Section 202 was used for new construction, rehabilitation and/or acquisition in permanent supportive housing projects. This funding was only available to nonprofits.
Funding Award Details
The program provides three years of project rental assistance contracts (PRAC). After three years, the rental assistance is renewed noncompetitively directly from the Section 8 budget.
Amount Details
Based on Fair Market Rents, with tenant contribution of 30% of income.
Term
40 years. Repayment of the capital advance is not required as long as the housing remains available for occupancy by very low-income elderly persons for at least 40 years.
Network Notes
Must be between 5 and 125 units.
Only some HUD 202 buildings meet the common definition of supportive housing; onsite services are not required, nor is there a mandate to serve homeless and/or disabled seniors. However, HUD will fund a service coordinator position for residents if 25% or more of the seniors are frail or at risk of institutionalization. HUD will also allow providers to use their 202 funding for up to $15 per unit per month in services. Also of note, the proposals must include a service plan for residents but the services must be optional.
For More Information
Proposals are reviewed and rated by HUD Multifamily Hubs. There are two in New York, located in New York City and Buffalo.
For the Notice of Funding Availability (NOFA), visit here.
For more information on the program, visit HUD's website.
To submit your grant application electronically, visit here.
Funding has not been available since 2012.
Last updated: 02/02/2018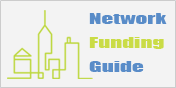 Did you know…
Sixty-five percent of young adults leaving foster care don't have a place to call home.