Rural Area Revitalization Projects (RARP)
Status
Closed
Type
Capital, Pre-development/Acquisition
Source
State
Procurement Agency
NYS HCR
Tenant Eligibility Criteria
Households at or below 90% area median income (AMI) with consideration for family size.
Eligible Applicants
Low-income housing projects or a series of projects within rural areas (municipalities with a population of 25,000 or fewer). Must be built or rehabilitated by nonprofit, community-based and charitable organizations formed at least one year ago. Each project's main goal must be preserving or revitalizing the surrounding community. Projects not eligible for RARP funding based on neighborhood population are eligible for Urban Initiatives (UI) funding.
Funding Award Details
$400,000 currently available through HCR's 2018 Unified Funding Round application.
Amount Details
Up to $250,000 per project.
Term
In service for 15 years.
Network Notes
Must be located in communities with fewer than 20,000 people.
The RARP and UI programs were created to support a wide range of community revitalization efforts. All eligible projects must involve the improvement of housing in a designated area and may do so through the creation, restoration, preservation or improvement of housing in the locality. Applicants are encouraged to incorporate commercial, cultural and civic revitalization initiatives as well. RARP and UI are funded less consistently than most HCR programs. All funds from the last allocation in 2008 have been spent. RARP can be useful for smaller projects looking for stand-alone funding. In 2009, HCR changed the process so that UI/RARP applicants need only complete a streamlined UI/RARP application instead of the more complex Unified Funding Application. HCR looks favorably on applicants that minimize development and operating costs, pursue energy efficiency, find solutions to mixed-use/mixed-income challenges and resolve interim/permanent relocation issues for occupied project renovations.
RARP is being supplanted by the Community Investment Fund.
For More Information
See HCR's Unified Funding Materials for 2018.
Capital District Regional Office
Hampton Plaza, 6thFloor
38-40 State Street
Albany, New York, 12207
Leonard Skrill, Upstate Director of Development: (716) 847-3926
Robert Shields, Senior Project Manager: (518) 486-5013
Gary VanWormer, Project Manager: (518) 474-5323
Amanda Beale, Project Manager: (518) 474-7492
Counties Served: Albany, Clinton, Columbia, Delaware, Dutchess, Essex, Fulton, Greene, Hamilton, Montgomery, Orange, Otsego, Putnam, Rensselaer, Saratoga, Schenectady, Schoharie, Sullivan, Ulster, Warren and Washington.
New York City Regional Office
25 Beaver Street, 7th Floor 64
New York, NY 10004, (212) 480-4543
Michael Ferguson, Acting Downstate Director of Development: (212-480-7494)
Jung Chin, Project Manager (212) 480-6456
Paula Friday, Project Manager (212) 480-7158
Counties Served: Bronx, Kings, New York, Queens, Richmond, Nassau, Suffolk, Rockland and Westchester.

Buffalo Regional Office
Electric Building, Suite 105
535 Washington Avenue
Buffalo, New York 14203
Leonard Skrill, Upstate Director of Development: (716) 847-3926
Dan Peters, Project Manager: (716) 847-7132
Patricia Dieck, Project Manager: (716) 855-7048
Counties Served: Allegany, Cattaraugus, Chautauqua, Chemung, Erie, Genesee, Livingston, Monroe, Niagara, Ontario, Orleans, Schuyler, Seneca, Steuben, Wayne, Wyoming and Yates.
Syracuse Regional Office
620 Erie Boulevard West, Suite 312
Syracuse, New York 13204
Leonard Skrill, Upstate Director of Development: (716) 847-3926
Lois Holden, Senior Project Manager: (315) 478-7179 x 219
Kathleen Karpinski, Senior Project Manager: (315) 478-7179 x 217
Counties Served: Broome, Cayuga, Chenango, Cortland, Franklin, Herkimer, Jefferson, Lewis, Madison, Oneida, Onondaga, Oswego, St. Lawrence, Tioga and Tompkins.
Last updated: 04/02/2019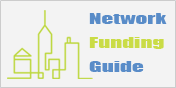 Did you know…
Supportive housing can reduce prison overcrowding and keep families together.