NYS Empire State Supportive Housing Initiative (ESSHI) - Scattered Site
Status
Closed
Type
Operating, Services
Source
State
Procurement Agency
NYS OMH
Summary
This program provides service and operating funding for scattered site supportive housing across NYS.
Total Annual Award
Funding for up to 500 units will be awarded through this RFP.
Tenant Eligibility Criteria
The ESSHI Interagency Workgroup released two RFPs targeting
adults with Serious Mental Illness (SMI), and
adults SMI reentering the community from prison, also known as Forensic.
Eligible Applicants
Nonprofit social service providers with OMH experience are eligible to apply.
Funding Award Details
Unit allocation - In total, up to 500 units may be awarded through the 2019 scattered site RFP.
NYC region: 300 units - 150 Forensic units and 150 SMI units
Rest of State: 200 units - 100 Forensic units and 100 SMI units
Amount Details
NYC, Nassau, Suffolk, Westchester, Rockland, Putnam and Orange Counties: up to $25,000 per unit
ROS: up to $20,000 per unit in all other areas of the State, as applicable.
Term
Contracts will be for 5 years from award date.
Network Notes
Key Events/Timeline
RFP Release Date 1/25/19
Questions Due 2/8/19
Questions and Answers Posted on Website 2/22/19
Proposals Due by 4:00:00 p.m. ET (Eastern Time) 3/7/19
Anticipated Award Notification 4/12/19
Anticipated Contract Date 8/1/19
These RFPs for 500 units are in addition to the annual ESSHI RFP for congregate supportive housing, which should be released in the spring.
For More Information
See the RFPs for SMI and Forensic SMI reentering from prison on OMH's website.
All questions or requests for clarification concerning the RFP shall be submitted in writing to the Issuing Officer by email at Carol.Swiderski@omh.ny.gov by 2/8/18.
Proposals should be submitted through Grants Gateway.
Last updated: 03/29/2019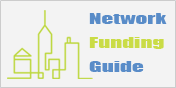 Did you know…
Supportive housing can reduce prison overcrowding and keep families together.