NYC HPD Participation Loan Program (PLP)
Status
Available
Type
Capital
Source
New York City
Procurement Agency
NYC HPD
Total Annual Award
Varies
Tenant Eligibility Criteria
Units with rents set up to 80% AMI can be rented to households earning up to 10% above the rent limitation.
Units with rents set above 80% can be rented to households earning up to 20% above the rent limitation.
Under no circumstances will there be units in projects with income limitations that exceed 130% AMI.
HOME-funded and LIHTC units will be subject to additional restrictions, generally with an income maximum of 60% AMI.
Projects with no previous homeless requirements shall set aside at least 10% of the total units as homeless units. All other projects shall maintain their initial requirements. All homeless unit referrals must be made by HPD's Homeless Placement Unit.
Eligible Applicants
Buildings with 3 or more apartments with all essential services such as, but not limited to, water supply, house sewers, and heat.
Funding Award Details
Maximum HPD subsidy amounts per unit:
Projects with 9% Low Income Housing Tax Credits (LIHTC) or projects with rents between 80% and 130% AMI: $40,000
Projects with 4% LIHTC: $60,000
Projects with rents between 60% and 80% AMI: $70,000
Projects with rents at or below 60% AMI: $90,000
Amount Details
Subsidy levels for other affordability proposals will be evaluated on a case by case basis.
Per unit subsidies may be reduced for projects utilizing other sources or programs, including the Inclusionary Housing Program, absent broader/deeper affordability or project benefits.
Overleveraged and distressed multifamily properties may be eligible for additional assistance
Term
Maximum loan term: 30 years. Projects will be subject to a minimum of 30-year regulatory agreement.
Network Notes
All substantial rehab projects, as determined by HPD, must achieve Green Communities Certification. The Green Communities Criteria and Certification portal is available at www.greencommunitiesonline.org. Projects that include all three items within their scope of work are considered a Substantial Rehab:
Replace heating system
Work in 75% of units including work within the kitchen and/or bathroom
Work on the building envelope, such as replacement and/or addition of insulation, replacement of windows, replacement and/or addition of roof insulation, new roof, or substantial roof repair
For More Information
See HPD's term sheet.
Jeremy Hoffman, Director, Leveraged Preservation Programs
(212) 863-6818
Last updated: 10/15/2018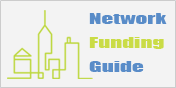 Did you know…
Homeless people given supportive housing saved NYS taxpayers an average of $10,100 per person per year.