New York/New York III: Pop D (Family SPMI)
Status
Closed
Type
Operating, Services
Source
New York City
Procurement Agency
NYC DOHMH
Total Annual Award
Varies depending on the number of units coming online.
Tenant Eligibility Criteria
Chronically homeless families, or families at risk of becoming chronically homeless, in which the head of household suffers from serious and persistent mental illness (SPMI) or a mentally ill and chemically addicted (MICA) disorder.
Eligible Applicants
Permanent supportive housing in New York City.
Funding Award Details
New York/New York III is a City-State agreement to create 9,000 units of supportive housing in NYC by 2016. There are nine distinct populations to be served by this housing, including 400 units for "population D". DOHMH is overseeing the request for proposal (RFP) process for all 400 units. All of these units are congregate and are expected to be built with capital subsidies from the NYC Department of Housing Preservation and Development (HPD) and/or NYS Homeless Housing Assistance Program (HHAP) and NYS Housing and Community Renewal (HCR) Unified Funding.
These awards are made as soft commitments until the building is in construction. DOHMH has one rolling RFP for all Pop D units.
Amount Details
$25,000 per unit.
Term
DOHMH anticipates that awarded contracts will be for an initial three-year period with two three-year options to renew.
Network Notes
No unit restrictions. Applicants must be nonprofit corporations.
The NY/NY III awards are meant to cover operating and service expenses and, for the congregate units, they are being funded in coordination with the following four agencies: OMH, NYS Homes and Community Renewal (HCR), NYS Office of Temporary and Disability Assistance's Homeless Housing Assistance Program (HHAP) and the NYC Department of Housing Preservation and Development (HPD). For the State share of units for individuals living with mental illness -- populations "A", "B" and "C" -- OMH is providing most of the capital funding.
In the 2011 Unified Funding Award, OMH and HCR partnered together to make operations and service funding for 200 NY/NY III units available in tandem with HCR capital funding.
As of April 2015 very few of of these units were still available.
For More Information
For additional information on DOHMH's RFP, visit here. PLEASE NOTE: This RFP was issued in February 2007 and all RFPs prior to January 2011 have been archived and are no longer available to view on DOHMH's website.
NYC DOHMH
Gail Wolsk
Office of Housing Services
(347) 396-6933
gwolsk@health.nyc.gov
Last updated: 12/28/2017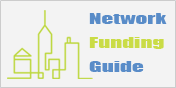 Did you know…
Medicaid costs for tenants in Oregon supportive housing dropped 55% compared to costs the year before when they were homeless.