New York/New York III: Pop B (Congregate State Psychiatric Adult SPMI)
Status
Closed
Type
Operating, Services
Source
State
Procurement Agency
NYS OMH
Total Annual Award
Varies depending on the number of units coming online.
Tenant Eligibility Criteria
Single adults presently living in State-operated psychiatric centers or transitional residences who are at risk of homelessness and able to live independently in the community if provided with supportive housing.
Eligible Applicants
Permanent supportive housing or licensed CR-SROs in New York City.
Funding Award Details
New York/New York III is a City-State agreement to create 9,000 units of supportive housing in NYC by 2016. There are nine distinct populations to be served by this housing, including 1,000 units for "population B" -- 500 congregate units and 500 scattered site. OMH capital is available for property acquisition, construction and/or rehabilitation. Agencies must apply to the Housing Finance Agency (HFA) for 4% Low Income Housing Tax Credits (LIHTC) or 9% LIHTCs in conjunction with OMH's capital financing program, to finance the development of the housing project. OMH awards of Population B units have ranged from 7 to 65 units.
In the case of congregate units, these awards are made as soft commitments until the building is in construction. OMH issued specific request for proposals (RFPs) for these units in the first few years of the Agreement. Mixed-use/mixed-income units are encouraged.
All of the units for this population have been awarded, and the RFP for the funding of these units is now closed
Amount Details
OMH will provide operations and service funding at a gross program level of $21,030 per unit for Community Residence-Single Room Occupancy (CR-SRO) programs and $18,136 per unit for Supported Single Room Occupancy (SP-SRO) programs. These rates include tenant contribution. OMH funds scattered-site units at $14,493, which does not include tenant rent contributions.
Term
Five years, with an initial period of one year and four annual renewals.
Network Notes
The OMH RFP states that a building must house between 45 and 60 individuals, although OMH has shown willingness to give smaller unit awards as part of a larger building of that size.
The NY/NY III awards are meant to cover operating and service expenses and, for the congregate units, they are being funded in coordination with the following four agencies: OMH, NYS Homes and Community Renewal (HCR), NYS Office of Temporary and Disability Assistance's Homeless Housing Assistance Program (HHAP) and the NYC Department of Housing Preservation and Development (HPD). For the State share of units for individuals living with mental illness -- populations "A", "B" and "C" -- OMH is providing most of the capital funding.
For More Information
Visit OMH's RFP page here.
Last updated: 07/17/2018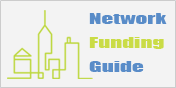 Did you know…
Placing just 25 chronically homeless individuals in supportive housing saved the city of San Diego $7 million.