New York City Acquisition Fund
Status
Available
Type
Pre-development/Acquisition
Source
New York City, Private
Procurement Agency
Private
Total Annual Award
Since 2006, eighteen supportive housing projects received $15.7 million from the New York City Acquisition Fund.
Eligible Populations
N/A
Eligible Projects
Preservation, homeownership, low-income, mixed-income and supportive housing projects in New York City.
Funding Award Details
Established in 2006 for a 10-year term, this funding stream holds over $200 million in collaborative funds from private grant foundations, major banks and financial institutions and public supporters like the Battery Park City Authority. It is managed by a group of private and public investment firms. Awards are made for property acquisition, appraisal, environmental and soil assessment fees, zoning analysis, consultant fees and environmental remediation.
A maximum of $7.5 million is available for land acquisition and $15 million for acquisition of existing, occupied buildings. Interest rates are indexed to the prime rate but often vary. The initial end user rate is approximated at 7.65%, while the loan-to-value ratio for nonprofits is up to 130%. A minimum of 5% equity is to be paid at closing, though 20% can be from in-kind expenditures of up to 1% of the Project Loan size. Equity may also be paid in cash, grants or subordinate debt. A 25% loan recourse also exists.
Rate Details
N/A
Term of Service/Length of Grant
The maximum loan term is three years (including extensions).
Limitations
Apart from environmental remediation, loan funds do not cover construction costs. Loans require a soft commitment letter to provide construction or permanent financing from the NYC Department of Housing Preservation & Development (HPD), NYC Housing Development Corporation (HDC), NYS Department of Homes & Community Renewal (HCR), NYS Office of Mental Health (OMH) or a governmental agency approved by the fund.
The fund requires an appraisal and may order a Phase I Environmental Site Assessment Report to be completed by a pre-approved environmental consultant.
Network Notes
The Acquisition Fund was created to address the obstacles to affordable housing development in New York City: the dearth of predevelopment loans, low loan-to-value ratios and high recourse levels. It features low-interest, low-recourse and quick-turnaround loans.
For the new opportunities it has created for affordable housing developers in New York City, the fund received an award for Innovation in American Government from the Harvard Kennedy School's Ash Center in 2008. Members have commented on the complicated nature of the application process, making it harder than advertised to quickly access acquisition funds. But comparatively, the fund offers financing much faster than typical government funding sources. Twelve supportive housing projects have received funds over the last four years.
For More Information
See the Acquisition Fund's website.
Contact
Enterprise Community Loan Fund
Lydia Tom, David Magidson
1 Whitehall Street, 11th Floor
(212)-262-9575
Fax: (212) 262-9635
CSH
Jennifer Trepinski
61 Broadway, Suite 2300
New York, NY 10006
(212) 986-2966 x290
Local Initiatives Support Corporation
Denise Scott, Arturo Suarez
501 Seventh Avenue, 6th Floor
New York, NY 10018
(212) 455-9800
Fax: (212) 687-1396
New York City Housing Development Corporation
Urmas Naeris, Joan Tally
110 William Street, 10th Floor
New York, NY 10038
(212) 227-5500
Low Income Investment Fund
Judith Kende
350 Broadway, Suite 701
New York, NY 10013
(212) 509-5509
Fax: (212) 509-5593
Last updated: 04/07/2015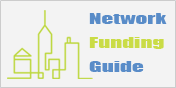 Did you know…
Homeless people given supportive housing saved NYS taxpayers an average of $10,100 per person per year.