Multifamily Housing Rehabilitation Program (HRP)
Status
Available
Type
Capital
Source
New York City
Procurement Agency
NYC HPD
Total Annual Award
$10.6 million was awarded in fiscal year 2016.
Tenant Eligibility Criteria
Nonprofits, HFDCs, joint ventures and others can apply for rehabilitation loans to replace major building systems. The purpose of this program is to improve living conditions and preserve safe affordable housing for low- and moderate-income households.
Eligible Applicants
This program is designed for smaller rehabilitation projects, including multiple dwellings, Mitchell-Lama developments and HDFC Co-ops. Removal of housing violations and hazardous conditions are also eligible.
Funding Award Details
Awards are made on a rolling basis. HRP loans are made at a maximum of 3% interest, with a per unit maximum of $35,000. Loan amounts vary based on the needs of the building, only available in NYC.
Amount Details
Maximum loan term is 30 years, the interest rate is determined by the financial capacity of the project.
Term
Maximum loan term is 30 years. Nonprofit developers have a 2% minimum equity requirement and HPD commitment and closing fees are waived.
Network Notes
After rehab, rents may be adjusted to pay for debt service. Any units that are not currently rent stabilized are required to be entered into rent stabilization. Regulatory Requirements for Rental Buildings: Current and future vacant apartments must be rented to households whose incomes do not exceed 130% of Area Median Income (AMI).
The HRP covers moderate rehabilitation costs for residential buildings. This is a new loan product from HPD as of December 2014, replacing the Article 8A loan program.
For More Information
For more information, see HPD's Term Sheet

Sandro Martorella , Deputy Director
(212) 863-8960
hpdrehabloans@hpd.nyc.gov
Last updated: 10/31/2016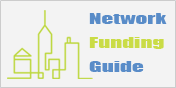 Did you know…
Children with reports of maltreatment declined dramatically in supportive housing, while the number of similar reports among homeless children increased.