Middle Income Housing Program (MIHP)
Status
Available
Type
Capital
Source
State
Procurement Agency
NYS HCR
Total Annual Award
Up to $40 million is available in SFY 2018-19 through HCR's Multifamily Open Window RFP. Approximately $16 million in funding is also available through the Unified Funding RFP.
Tenant Eligibility Criteria
Households with income up to 130% AMI.
Eligible Applicants
MIHP provides gap financing to developments funded by the Supportive Housing Opportunity Program (SHOP) and New Construction Capital Program (NCP). Program priorities are:
1. Provide housing opportunities in high economic growth areas and/or areas served by high-performing school districts.
2. Encourage middle income households to live in economically challenged areas.
3. Stabilize neighborhoods that are between economically vibrant and economically challenged communities.
Funding Award Details
In the 2017 UFA, five projects received a total of $12,850,000. The range was between $550,000 and $3.6 million. No supportive housing projects received MIHP funds.
Amount Details
Per-Residential Unit Maximum Award for the Multifamily Open Window:
New York City and Westchester, Nassau & Suffolk Counties: Up to $140,000
Rest of State: Up to $95,000
Per-Residential Unit Maximum Award for the Unified Funding Round: Up to $200,000
Term
50 years.
Network Notes
No more than 50% of total annual awards may be awarded to a single municipality.
N/A
For More Information
Read the 2018 Multifamily Open Window RFP here.
Read the 2018 Unified Funding RFP here.
Capital District Regional Office
Hampton Plaza, 6thFloor
38-40 State Street
Albany, New York, 12207
Darren Scott, Upstate Development Director East: (518) 485-7608
Counties Served: Albany, Clinton, Columbia, Delaware, Dutchess, Essex, Fulton, Greene, Hamilton, Montgomery, Orange, Otsego, Putnam, Rensselaer, Saratoga, Schenectady, Schoharie, Sullivan, Ulster, Warren and Washington.
New York City Regional Office
25 Beaver Street, 7th Floor 64
New York, NY 10004, (212) 480-4543
Paula Friday, Supervising Project Manager (212) 480-7158
Counties Served: Bronx, Kings, New York, Queens, Richmond, Nassau, Suffolk, Rockland and Westchester.
Buffalo Regional Office
Electric Building, Suite 105
535 Washington Avenue
Buffalo, New York 14203
Leonard Skrill, Upstate Director of Development: (716) 847-3926
Counties Served: Allegany, Cattaraugus, Chautauqua, Chemung, Erie, Genesee, Livingston, Monroe, Niagara, Ontario, Orleans, Schuyler, Seneca, Steuben, Wayne, Wyoming and Yates

Syracuse Regional Office
620 Erie Boulevard West, Suite 312
Syracuse, New York 13204
Leonard Skrill, Upstate Director of Development: (716) 847-3926
Counties Served: Broome, Cayuga, Chenango, Cortland, Franklin, Herkimer, Jefferson, Lewis, Madison, Oneida, Onondaga, Oswego, St. Lawrence, Tioga and Tompkins.
Last updated: 04/02/2019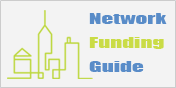 Did you know…
In one Los Angeles program, formerly homeless individuals decreased their public and hospital costs from $63,808 when homeless to $16,913 when housed.