Low Income Program (LIP)
Status
Archived
Type
Capital
Source
New York City
Procurement Agency
NYC HPD
Total Annual Award
The proposed budget for fiscal year 2013 was $197 million. In November of 2014, HPD archived LIP and LAMP and created ELLA, which builds on LAMP and LIP and adds deeper targeting for low income and increases homeless set aside units. Projects with LIP funding are still governed by existing terms under LIP. New projects should apply for ELLA.
Tenant Eligibility Criteria
Households earning less than 60% of the area media income (AMI). When other funding streams are utilized, projects may include a tier of units for households making between 61% and 90% AMI.
Eligible Applicants
The borrower must be a Housing Development Fund Corporation (HDFC). Projects must serve households earning 60% AMI or below where either 1) 20% of the units are affordable to those earning 40% AMI or 2) 20% of the units are set-aside for homeless households.
Funding Award Details
Subsidy amounts vary depending on the affordability of the units and whether the site is City-owned, privately-owned or funded with HOME dollars.
Amount Details
Maximum LIP subsidies range from $50,000 to $70,000 per unit.
Term
30 years.
Network Notes
Projects that opt for the 20% set-aside of homeless units must include minimum reserves of $1,500 per homeless unit for rent-up and $2,500 per homeless unit for social services. Homeless referrals must come from NYC Department of Homeless Services (unless HPD approves an exception).
Homeless units are set at tax credit rent levels. However, Section 8 vouchers can be used.
As with all new HPD construction projects, LIP-funded projects must achieve Green Communities Certification.
NY/NY III subsidy has been used to fund the operating and service costs for the 20% set-aside of homeless units. In these cases, developers partnered with a social service provider in posession of a Department of Health and Mental Hygeine (DOHMH) NY/NY III commitment, to manage and provide services for the 20% homeless set-aside. For more information on these projects, email Nicole Branca at the Network.
For More Information
See the ELLA term sheet.
Last updated: 07/17/2018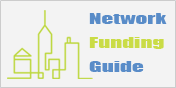 Did you know…
In Minnesota, child welfare cases dropped by nearly 90% for homeless families in supportive housing.