9% Low-Income Housing Tax Credits (NYS HCR)
Status
Closed
Type
Capital
Source
Federal
Procurement Agency
NYS HCR
Total Annual Award
$40,942,260 was awarded in 2017 for 38 affordable housing projects. Approximately $37.5 million is available in 2018.
Tenant Eligibility Criteria
Low-income individuals and families. As per the state's Qualified Allocation Plan (QAP), there are scoring incentives for projects serving tenants that have special needs such as homelessness, mental illness, substance abuse, domestic violence and physical disabilities. There is also a set-aside for Empire State Supportive Housing Initiative (ESSHI) projects serving the following populations:
Serious mental illness
Substance use disorder
Individuals diagnosed with HIV
Victims/Survivors of domestic violence
Military service with disabilities (including veterans with other than honorable discharge)
Chronic homelessness (including families, and individuals experiencing street homelessness or long-term shelter stays)
Youth / young adults who left foster care within the prior five years and who were in foster care at or over age 16
Homeless young adults between 18 and 25 years old
Adults, youth or young adults reentering the community from incarceration or juvenile justice placement, particularly those with disabling conditions
Individuals who are MRT high cost Medicaid populations
Frail or disabled seniorsIndividuals with intellectual or developmental disabilities (new in 2017)
Eligible Applicants
Eligible projects are new construction, building acquisition with rehabilitation, and rehabilitation to create low-income housing, including permanent supportive housing. Residential only and residential with community service facilities are acceptable.
Funding Award Details
Applications are made available annually in August through HCR's Unified Funding Process and are due in December. HCR also funds shovel-ready projects in an early funding round due in October. A second early round due date for Empire State Supportive Housing Initiative (ESHHI) funded projects has been set for November.

The 2017 awards ranged from $352,000to $1,430,000 per project. These amounts reflect only the dollar amount of the credit, which can be syndicated and sold for a market-driven price over a ten year term.
Amount Details
Per project maximum awards are $1.43 million outside New York City and $2 million in New York City.
Per unit maximum award is $22,000/unit outside of New York City and $27,000/unit in New York City.
Term
The project must remain in service for 50 years.
Network Notes
Threshold requirements include:
Site control
Local government approval
Consistency with the local Department of Housing and Urban Development-required Consolidated Plan
Reasonable steps have been taken to address local government concerns
An applicant who has successfully developed projects of similar size and scope and has the capacity to begin, complete and operate the project
A developer, manager and owner with no outstanding IRS or other compliance issues
A market study demonstrating that the project meets an existing and identified need and can be readily absorbed by the existing local need
Must not adversely impact the occupancy rates of other publicly-assisted housing in the area
Existing tenants must not be displaced involuntarily
The size of the units must be appropriate
If a project includes the rehabilitation of an occupied setting, acquisition costs may not exceed 25% of the total development costs.
HCR's Unified Funding RFP sets aside a minimum of $5 million in credits for Empire State Supportive Housing Initiative (ESSHI) projects and other supportive housing projects. At least 50% of the total units must be supportive to qualify for the set-aside. Supportive housing set-aside projects are more likely to be funded than non set-aside projects. 9% LIHTC may be accessed through HCR's Unified Funding RFP, along with programs such as Housing Trust Fund (HTF), Supportive Housing Opportunity Program (SHOP), State Low Income Housing Credits (SLIHC), and the Rural and Urban Community Investment Fund (CIF). These funds may be layered to complete the funding package, making the project viable.

HCR provides technical assistance for projects through the application deadline. Projects receiving technical assistance fare far better in the competition.
New this year:

Rents must be affordable at below 60% area median income, except that income averaging will be allowed. As long as the average area median income is below 60%, some rents may be set up to 80%
For More Information
See HCR's Multifamily Programs Unified Funding RFP for 2018.

Capital District Regional Office
Hampton Plaza, 6thFloor
38-40 State Street
Albany, New York, 12207
Darren Scott, Upstate Development Director East: (518) 485-7608
Counties Served: Albany, Clinton, Columbia, Delaware, Dutchess, Essex, Fulton, Greene, Hamilton, Montgomery, Orange, Otsego, Putnam, Rensselaer, Saratoga, Schenectady, Schoharie, Sullivan, Ulster, Warren and Washington.
New York City Regional Office
25 Beaver Street, 7th Floor 64
New York, NY 10004, (212) 480-4543
Paula Friday, Project Manager (212) 480-7158
Counties Served: Bronx, Kings, New York, Queens, Richmond, Nassau, Suffolk, Rockland and Westchester.
Buffalo Regional Office
Electric Building, Suite 105
535 Washington Avenue
Buffalo, New York 14203
Leonard Skrill, Upstate Director of Development: (716) 847-3926
Counties Served: Allegany, Cattaraugus, Chautauqua, Chemung, Erie, Genesee, Livingston, Monroe, Niagara, Ontario, Orleans, Schuyler, Seneca, Steuben, Wayne, Wyoming and Yates
Syracuse Regional Office
620 Erie Boulevard West, Suite 312
Syracuse, New York 13204
Leonard Skrill, Upstate Director of Development: (716) 847-3926
Lois Holden, Senior Project Manager: (315) 478-7179 x 219
Kathleen Karpinski, Senior Project Manager: (315) 478-7179 x 217
Counties Served: Broome, Cayuga, Chenango, Cortland, Franklin, Herkimer, Jefferson, Lewis, Madison, Oneida, Onondaga, Oswego, St. Lawrence, Tioga and Tompkins.
Last updated: 04/02/2019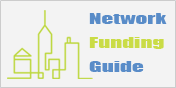 Did you know…
Placing just 25 chronically homeless individuals in supportive housing saved the city of San Diego $7 million.