LIHTC Preservation (Year 15) Program
Status
Available
Type
Capital
Source
New York City
Procurement Agency
NYC HPD
Total Annual Award
Varies
Tenant Eligibility Criteria
Projects with previous 100% homeless unit requirements shall maintain at least 30% of the total units as homeless units. All other projects shall maintain their initial requirements.
Projects with no previous homeless requirements shall set aside at least 10% of the total units as homeless units.
All homeless unit vacancy referrals must be made by HPD's Homeless Placement Unit.
Eligible Applicants
Tax credit properties at the end of their initial tax credit compliance period. May combine tax credit and non-tax credit properties when it improves operations and reduces the need for subsidy.
Funding Award Details
Up to $20,000 per unit depending on the rehabilitation needs and availability of existing reserves. HPD recommends that sponsors interested in repositioning a project should contact the project syndicator or HPD to discuss a repositioning strategy. Strategies can include extensions, mortgage modifications and/or securing additional subsidy through debt.
Amount Details
The interest rate is 1% per annum with 0.25% servicing fee during construction. HPD may reduce the paid rate under 1% to leverage more private investment.
Term
Maximum loan term of 30 years, repayable as a balloon. Owners must agree to extend the affordability period through the mortgage term or 15 additional years from the current restriction period, whichever is later.
Network Notes
Work completed as a result of this repositioning would not trigger Individual Apartment Increases or Major Capital Improvement Increases.
All projects must have a tax benefit in place at repositioning.
Prior to November 2014, projects had no requirements to maintain any homeless units after repositioning.
HPD's Year 15 Repositioning program ensures the future financial and physical viability and preserves the long-term affordability of LIHTC properties reaching the end of the compliance period.
For More Information
For more information, see HPD's Term Sheet.
Kerry LaBotz
Director, LIHTC Preservation (Year 15)
212-863-5473
hpdyear15@hpd.nyc.gov
Last updated: 10/15/2018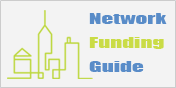 Did you know…
Female youth in foster care have a 50 percent chance of becoming pregnant by age 19.