Leviticus Fund - Project Start Fund (PSF)
Status
Available
Type
Pre-development/Acquisition
Source
Private
Procurement Agency
Private
Total Annual Award
The $12 million lending pool will originate loans over a four year period.
Tenant Eligibility Criteria
Individuals and families that qualify as low-income (LI, 80% of AMI), very low-income (50% of AMI), and/or extremely low-income (30% of AMI). At least 20% of units in the Project must be leased by LI households.
Eligible Applicants
Nonprofit-developed affordable and supportive supportive housing in NYS that contains at least 20% low-income units.
Funding Award Details
Interest rate: 5.25%
Loan-to-Value Target:150%
Loans will be non-amortizing, with interest payable monthly during the loan term
Commitment Fee: 1% of loan amount
Amount Details
Maximum loan amount:
Acquisition: $3 million
Pre-development: $2 million
Rehab: $2.5 million
Bridge loans: $1.5 million
Term
Acquisition: 3 years
Pre-development: 3 years
Rehab: 2 years
Bridge loans: 2 years
Network Notes
100% of expenses paid with Loan proceeds need to be "attributable to" units leased by Eligible Income (equaling rents set at 120% of AMI) households (note: if all the units in the Project serve families earning at or less than 120% AMI, this requirement is automatically met).
PSF will prioritize developments that are targeted to house higher percentages of VLI and ELI individuals and families.
Housing units must meet the affordability requirements for at least ten (10) years, beginning after project completion and at initial occupancy.
For More Information
See Leviticus Fund's term sheet.
Robyn Stern, Senior Loan Officer, Leviticus Fund
Phone: 914-909-4482
Email: rstern@leviticusfund.org.
Last updated: 10/25/2018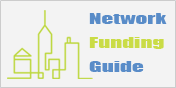 Did you know…
Placing just 25 chronically homeless individuals in supportive housing saved the city of San Diego $7 million.