HOME Investment Partnership Program (New York State)
Status
Closed
Type
Capital
Source
Federal
Procurement Agency
NYS HCR
Total Annual Award
In 2016, $11 million was awarded for five projects. Approximately $7 million is available in 2017.
Tenant Eligibility Criteria
HOME rental projects must serve households with incomes at or below 60% of area median income (AMI). There are scoring incentives for projects in which 15% or more of the units are set aside for special needs populations including homeless, mentally ill, substance abuse, domestic violence and physically disabled individuals and families.
Eligible Applicants
The program will fund hard costs and acquisition related soft costs for permanent supportive housing and affordable housing.
Funding Award Details
Applications are typically made available in August through Homes and Community Renewal's Unified Funding Award process, due in December and announced in the following spring. All UFA funds, including HOME, are awarded using the scoring priorities contained in the HCR Qualified Allocation Plan.
In 2010, HCR implemented an early award round, open to projects ready to go into construction within 120 days of the award. These applications are due in October.
Amount Details
The 2016 awards ranged from $490,113 to $4,073,742. The 2017 RFP limits the award to a maximum of $2.4 million per project, except for Housing Opportunity Projects.
Term
The project must remain in service for a term of up to 20 years.
Network Notes
15% of each allocation of New York State HOME funds is reserved for qualified community housing development organizations (CHDO), in accordance with federal law. Of the remaining funds, a minimum of 80% is reserved for projects that are not located in communities that have been designated by the U.S Department of Housing and Urban Development (HUD) as participating jurisdictions (PJs).
HOME funding for more than twelve units in a project requires compliance with Davis-Bacon prevailing wage regulations.
HOME funding is block granted to both New York State and larger municipalities [HOME Investment Partnership Program (New York Localities)] Due to federal cuts HOME funds available have been cut in half over the past three years. However NYS has offset these cuts with additional Housing Trust Fund allocations.
State HOME funds play an important role as gap filler in HCR capital projects under the Unified Funding Round.
NYS HOME funds are most often used outside of New York City.
For More Information
See HCR's Unified Funding Materials for 2017.
Capital District Regional Office
Hampton Plaza, 6thFloor
38-40 State Street
Albany, New York, 12207
Gary VanWormer, Project Manager: (518) 474-5323
Darren Scott, Upstate Development Director East: (518) 485-7608
Counties Served: Albany, Clinton, Columbia, Delaware, Dutchess, Essex, Fulton, Greene, Hamilton, Montgomery, Orange, Otsego, Putnam, Rensselaer, Saratoga, Schenectady, Schoharie, Sullivan, Ulster, Warren and Washington.
New York City Regional Office
25 Beaver Street, 7th Floor 64
New York, NY 10004, (212) 480-4543
Michael Ferguson, Acting Downstate Director of Development: 212-480-7494
Paula Friday, Project Manager (212) 480-7158
Counties Served: Bronx, Kings, New York, Queens, Richmond, Nassau, Suffolk, Rockland and Westchester.
Buffalo Regional Office
Electric Building, Suite 105
535 Washington Avenue
Buffalo, New York 14203
Leonard Skrill, Upstate Director of Development: (716) 847-3926
Counties Served: Allegany, Cattaraugus, Chautauqua, Chemung, Erie, Genesee, Livingston, Monroe, Niagara, Ontario, Orleans, Schuyler, Seneca, Steuben, Wayne, Wyoming and Yates
Syracuse Regional Office
620 Erie Boulevard West, Suite 312
Syracuse, New York 13204
Leonard Skrill, Upstate Director of Development: (716) 847-3926
Lois Holden, Senior Project Manager: (315) 478-7179 x 219
Kathleen Karpinski, Senior Project Manager: (315) 478-7179 x 217
Counties Served: Broome, Cayuga, Chenango, Cortland, Franklin, Herkimer, Jefferson, Lewis, Madison, Oneida, Onondaga, Oswego, St. Lawrence, Tioga and Tompkins.
Last updated: 02/01/2018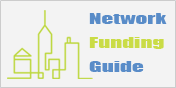 Did you know…
Placing just 25 chronically homeless individuals in supportive housing saved the city of San Diego $7 million.