HOME Investment Partnership Program (New York Localities)
Status
Closed
Type
Capital, Operating
Procurement Agency
Local Government
Total Annual Award
$$92,909,944 in 2016 for all of New York State.
Tenant Eligibility Criteria
Low-income individuals and families, defined as households at or below 80% of area median income (AMI). HOME rental projects must primarily serve households with incomes at or below 60% of AMI. All subpopulations may be served with HOME funding.
Eligible Applicants
Permanent supportive housing projects are eligible, both for capital and operating funds. Other local uses include first time home buyers assistance, rehabilition costs for low-income homeowners and modular home programs.
Funding Award Details
HOME allocations in 2016:
Albany $656,452
Amherst Town $633,903
Babylon Town $331,879
Binghamton $376,113
Buffalo $2,414,585
Elmira $236,423
Islip Town $457,918
Ithaca $329,841
Jamestown $256,921
Mount Vernon $371,551
New Rochelle $341,692
New York $54,173,941
Niagara Falls $338,799
Rochester $1,892,789
Schenectady $919,903
Syracuse $1,079,385
Utica $488,292
Yonkers $905,236
Dutchess County $676,523
Erie County $652,871
Monroe County $849,244
Nassau County $1,833,974
Onondaga County $467,677
Orange County $898,367
Rockland County $605,037
Suffolk County $1,184,385
New York Nonentitlement $18,820,830
CNSRT-Jefferson County $715,413
Amount Details
Across New York State, 28 participating jurisdictions receive direct federal HOME allocations. In 2016, these grants ranged from a high of $54 million in New York City to a low of $236,000 in Elmira.
Rental assistance must fall within Fair Market Rent (FMR) guidelines.
Term
Capital grant terms will vary by location and project. Rental assistance may be for short- or medium-term (up to 18 months) as a bridge to longer term rental assistance (i.e. Section 8 Housing Choice Vouchers).
Network Notes
Localities may use HOME funds in a flexible way, which means that competition for these funds is often intense.
HOME has seen dramatic funding cuts in recent years.
HOME provides U.S. Department of Housing and Urban Development (HUD) formula grants to states and localities, which communities can use in partnerships with local nonprofit groups. These partnerships fund a wide range of activities that build, buy or rehabilitate affordable housing for rent or homeownership or provide direct rental assistance to low-income people. New York State Homes and Community Renewal (HCR) administers the state's HOME allocation, which covers all non-entitlement areas..
HOME funding frequently plays a role in the overall funding of supportive housing. In addition to applying for State HOME funds, developers are encouraged to approach their local governments early in the development process to urge them to allocate a share of local HOME funds for their supportive housing project. The tenant-based rental subsidy is a valuable resource for operating supportive housing programs, particularly at a time where mainstream Section 8 rental subsidies are not readily available, and can be a bridge until Section 8 becomes available. Local HOME funds should be more available for needed supportive housing programs for the lowest-income population.
One innovative HOME entitlement area in NYS dedicates HOME funds to provide immediate rental assistance to chronically homeless individuals.
For More Information
Those interested in developing in an area with a participating jurisdiction (PJ) should contact their local Office of Community Development.
Contact your local Community Development Office in entitlement areas.
Last updated: 04/02/2019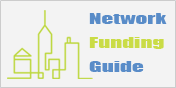 Did you know…
Supportive housing can reduce prison overcrowding and keep families together.