HIV/AIDS Services Administration (HASA) Supportive Housing Program
Status
Closed
Type
Operating, Services
Source
New York City
Procurement Agency
NYC HASA
Total Annual Award
The fiscal year 2019 budget for HASA supportive housing is $459 million.
Tenant Eligibility Criteria
Homeless individuals living with HIV/AIDS or homeless families that include individuals living with HIV/AIDS.
Eligible Applicants
Congregate and scattered-site supportive housing programs in New York City.
Funding Award Details
Services eligible for HASA funding may include mental health counseling, substance abuse counseling, psycho-social case management, clinical supervision and program directors.
Amount Details
The maximum per-unit funding varies.
As a point of reference, HASA offered a maximum of $24,000 per unit for 1,734 Scatter-Site I units in 2008 and $23,828 per unit for 140 units in 2009. Per-unit funding includes client income contribution and is expected to cover everything but start-up funds, including rent, utilities, maintenance and support services.
Term
A three-year initial contract term with two options to renew (nine year maximum contract term). 95% occupancy must be reached within six months of contract registration and maintained throughout. On-site case managers are expected to work with clients' HASA caseworkers.
Network Notes
HASA does not give preference to former/incumbent HASA contract recipients.
Due to limited funds and contracts, the New York City Human Resource Administration (HRA) proposal review process is highly competitive. Applications are judged on the basis of:
Demonstrated quantity/quality of successful and relative experience
Quality of proposed approach
Organizational capability.
HASA handles its own client placements and does not rely on referrals from the New York City Department of Homeless Services (DHS).
For More Information
Visit HRA's website.
Last updated: 10/10/2018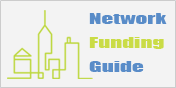 Did you know…
Supportive housing can reduce prison overcrowding and keep families together.