NYS Empire State Supportive Housing Initiative (ESSHI)
Status
Available
Type
Operating, Services
Source
State
Procurement Agency
NYS OMH
Summary
ESSHI provides service and operating funding for congregate supportive housing across NYS.
Total Annual Award
$30 million, funding for at least 1,200 qualifying individuals will be awarded through this fourth-round RFP.
Tenant Eligibility Criteria
The eligible target populations to be served under this program are families with a qualifying individual, individuals and/or young adults who are both homeless (see below for definition) AND have one or more disabling conditions or other life challenges, including:
Serious mental illness (SMI);
Substance use disorder (SUD);
Persons living with HIV or AIDS;
Victims/Survivors of domestic violence;
Military service with disabilities (including veterans with other than honorable discharge);
Chronic homelessness as defined by HUD (including families, and individuals experiencing street homelessness or long-term shelter stays);
Youth/Young adults who left foster care within the prior five years and who were in foster care at or over age 16;
Homeless young adults between 18 and 25 years old;
Adults, youth or young adults reentering the community from incarceration or juvenile justice placement, particularly those with disabling conditions;
Frail Elderly/Senior: Any person who is age 55 and older, who is enrolled in Medicaid, and requires assistance with one or more activities of daily living or instrumental activities of daily living. Eligible persons are referred from a Skilled Nursing Facility (SNF), or identified as homeless by a Health Home, hospital, Managed Care Organization (MCO), medical respite, Managed Long-Term Care (MLTC), Performing Provider System (PPS), or shelter; and
Individuals with intellectual or developmental disabilities (I/DD)
Homeless definition
In order to be considered homeless for the purposes of this RFP, an individual must meet one of the following criteria:
be an un-domiciled person (whether alone or as a member of a family) who is unable to secure permanent and stable housing without special assistance. This includes those who are inappropriately housed in an institutional facility and can safely live in the community and those young adults, survivors of domestic violence, and individuals with I/DD who are at risk of homelessness;
be a youth or young adult who left foster care within the prior five years and who was in foster care at or over age 16, and who is without permanent and stable housing;
be an adult or young adult reentering the community from incarceration or juvenile justice placement, who was released or discharged, and who is without permanent and stable housing; or
be a young adult between the ages of 18 and 25 years of age without a permanent residence, including those aging out of a residential school for individuals with an intellectual or developmental disability.
For purposes of this RFP, eligible populations are grouped into the following:
Category One - (Chronic homelessness, SMI, SUD) - a minimum of 50% of the number of awards that will be issued pursuant to this RFP will be allocated to Category One;
Category Two - (Reentry, HIV, Youth/ Young Adult) - no more than 25% will be allocated to Category Two;
Category Three - (DV, Military Service, Frail Elderly/ Seniors, I/DD) - and no more than 25% will be allocated to Category Three.
Eligible Applicants
This funding opportunity is only open to nonprofit organizations with experience in providing housing services to individuals, families and/or youth experiencing or at risk of homelessness.
Funding Award Details
NYS Office of Mental Health (OMH) will be the lead agency, but other State agencies may administer contracts for other populations not governed by OMH.
The direct oversight contracting agency could be any of the following, depending on the population served – OMH, Office of Alcoholism and Substance Abuse Services (OASAS), Department of Health (DOH), Office of Children and Family Services (OCFS), Office for the Prevention of Domestic Violence (OPDV), Office of Temporary and Disability Assistance (OTDA), or Office for People with Developmental Disabilities (OPWDD).
Amount Details
Up to $25,000 in services and operating funding is available annually for each qualifying individual. The State anticipates providing an inflationary adjustment in subsequent years, subject to available appropriations for and/or statutory authorization of such increases.
Term
The term of the contract will be five years, renewable for five-year terms, subject to the availability of State funding.
Network Notes
Time Frame for Securing Capital Financing
It is expected that applicants secure capital funding for the housing project for which they are requesting service and operating funding within 12 months from the date of the service and operating funding award. If, after 12 months, the applicant has not successfully secured commitments for the capital financing necessary for the project, the interagency workgroup has the option to rescind the Services and Operating award. However, the Workgroup also has the option to provide extensions beyond 12 months from the date of the conditional service and operating funding award
Section 8 Limitations: Outside New York City, housing developers with a commitment of an ESSHI award cannot access Project-Based Section 8. In New York City, Section 8 can be used, but ESSHI grants are expected to be reduced to pay for services only if Section 8 is used.
Living Situations at Time of Referral
Acceptable living situations at time of referral include unsheltered homeless; sheltered homeless; prison; institutions (State Psychiatric Center or Developmental Center); hospital or nursing home*; medical respite; and OPWDD-eligible individuals who have been determined to meet the level of emergency need through the Certified Residential Opportunities review process.
*Persons referred must have been homeless prior to placement in hospitals or nursing homes.
Projects Involving Capital Funding from New York City Department of Housing Preservation and Development (HPD)
Applicants that intend to apply to HPD for capital financing following receipt of a conditional ESSHI award must clearly specify the intended referral source in the ESSHI application. Prior to obtaining a committed ESSHI award, conditional awardees utilizing capital funding from HPD may be required to obtain written confirmation (e.g., soft commitment letter) from each agency administering the capital funding source applicable to the project that acknowledges and specifies the referral source(s) for the project.
Additional Notes
ESSHI funded projects will be prioritized for capital funding through HCR's SHOP program and OTDA's HHAP capital program.
For More Information
To view the most recent RFP, click here
Questions may be submitted via mail or email to:
Carol Swiderski
Contract Management Specialist 2
ESSHI Questions
NYS Office of Mental Health
Contract and Claim Unit
44 Holland Ave, 7th floor
Albany, NY 12229
Carol.swiderski@omh.ny.gov
Last updated: 08/19/2019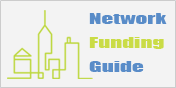 Did you know…
A program for formerly incarcerated individuals with mental illness found that those receiving supportive housing were 61% less likely to be re-incarcerated.