Con Edison Multi-Family Energy Efficiency Program
Status
Available
Type
Capital, Green
Source
Private
Procurement Agency
Private
Total Annual Award
Varies by year depending on applications.
Tenant Eligibility Criteria
All residents of eligible buildings.
Eligible Applicants
All residential buildings with 5-75 units in New York City and Westchester County that are Con Edison electric distribution system customers (energy supplier can be an energy service company) and pay into the Systems Benefit Charge (SBC). All such buildings that have a gas heating or hot water account with Con Edison are eligible for gas measure incentives. The building as a whole must apply for the program.
Funding Award Details
Program is based on incentives that are paid to owners after measures are installed. Funding for this program is part of a statewide effort in New York to reduce usage of electricity and gas and ensure that the benefits of energy efficiency are realized by rate-paying customers. Submission of a building application by the owner or property management company starts the process. A free survey of the building's common areas identifies the energy saving measures eligible for program incentives.
Amount Details
This program offers incentives for energy efficiency measures such as heating and cooling systems and controls, energy management systems, building envelope and pipe insulation, lighting and in-unit energy-saving devices. In-unit electrical measures include CFLs and "smart strips." In-unit gas measures include faucet aerators and showerheads.
See "For More Information" below for links to detailed descriptions of eligible measures.
Term
The length of the grant term is determined by the funding availability.
Network Notes
Projects that are currently also funded by the New York State Energy Research and Development Authority (NYSERDA, using SBC funds) cannot use both programs to support the same measures.
Enrolling in the Con Edison program is easy and paperwork is minimal. It is structured as a simple incentive program for installation of eligible measures. There is no requirement to achieve a certain minimum percentage of savings in order to participate. Installations of different upgrades can be phased over a period of time based on the owner's priorities and availability of owner funds.
A free survey identifies cost-effective energy saving measures.
This survey is designed to identify measures a building could install under Con Edison's program and the corresponding incentives it could receive, but may not highlight other energy saving opportunities in the building not covered by the program.
Con Edison funding can be used in conjunction with the Weatherization Assistance Program. Con Edison electrical service customers in National Grid gas territory will be eligible to apply for incentives for gas efficiency measures from their new multifamily program when it is launched.
For More Information
For more details or instructions on how to apply, visit Con Edison's website here.
Complete the Con Edison Multi-Family Energy Efficiency Program online inquiry form or call the program's toll-free InfoLine (877-870-6118) to provide your contact information so an account manager can follow-up to answer your questions and assist you in enrolling your building(s).
Additionally, the NYC Retrofit Accelerator provides free advisory services on programs that provide energy efficiency improvements. They can be reached at 212-656-9202 or info@nycretrofit.org.
Last updated: 02/08/2018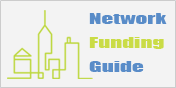 Did you know…
For tenants coming from State-operated psychiatric facilities, supportive housing saves an impressive $77,425 per tenant/year.