New York City Council and Borough President Member Items
Status
Available
Type
Capital, Services
Source
New York City
Procurement Agency
NYC Borough President, City Council
AKA/Previously Known As
Resolution A or Reso A
Total Annual Award
City Council receives approximately $50 million a year, divided amongst the 51 Council Members. Borough President (BP) funding amounts vary by borough by year. They also vary by capital and expense allocation.
Tenant Eligibility Criteria
N/A
Eligible Applicants
New construction/rehabilitation capital or service expenses related to nonprofit-run programs within the Council or BP's district. Nonprofits can apply for BP discretionary funding for new construction/rehabilitation capital or equipment expenses in the borough where the project is located. BPs prioritize projects differently from one another. Check the budget page of each BP's website for details (see below).
Funding Award Details
All organizations must complete and submit an Organization Qualification Form. Applications for discretionary funding must be filled out online and submitted electronically. Applications can be accessed online on the Council's capital funding website which can be found here. To be able to apply electronically, an organization must have an NYC.ID. If your organization does not have an NYC.ID, you can apply for one here. Once you have registered for an NYC.ID, you will be able to log on and apply electronically. This application cannot be saved, however you can go back to a previously finished section to make changes. You must complete the entire application in one session. DO NOT close the browser window or navigate away from the page until you have finished and submitted the application. The same application is used to apply to an individual Council Member, Speaker, or for a citywide Initiative. The application period is generally from early January to mid-February of each year.
Discretionary funding above $10,000 requires prequalification by the City agency overseeing that area of service funding.
The Council website also has a helpful list of how-to videos here.
Amount Details
Most Council member items are below $10,000; prequalified organizations can apply for more. BP discretionary funds vary widely, especially among capital projects. The minimum request for capital projects is $500,000 per project and $35,000 per housing unit for buildings on non-City-owned property. Capital projects are subject to a maximum allowable City contribution (90% for projects with a total development cost up to $2 million and 50% for projects above $2 million). For more specific information, you can find the Council's Guidelines for discretionary funding requests here.
Term
Appropriations are for the City's fiscal year: July 1 to June 30.
Network Notes
Funding is available to nonprofit service providers and for-profit and nonprofit housing developers. Funded projects are expected to be of service to the community for at least five years. Organizations must be compliant with requirements of prior City agreements. City capital funds can only be used for administrative uses when the funds are also used for front line services. Prevailing wages and green building standards may apply.
Few nonprofit supportive housing providers apply to local Council members for legislative member item funding. If you have a relationship with your local Council member or have hosted them on a tour of a building, you should follow up with the member's district office to receive and submit a request form. BPs have a variety of priorities for capital and expense funding. In the Bronx, mixed-use supportive housing (of the New York City Department of Housing Preservation & Development 60/40 model) is one of the priorities along with green building standards. In boroughs where supportive housing is not already a priority, cultivating a relationship with staff in the BP's budget office could prove useful.
For More Information
For Borough President Member Items, visit the budget page of each BP's website.
Contact individual Council Members. For Council Member contact info, visit here. For borough items, contact the budget director for each individual BP.
Last updated: 02/02/2018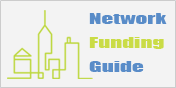 Did you know…
Homeless people given supportive housing saved NYS taxpayers an average of $10,100 per person per year.