2019 Conference

Scenes from the 2018 Annual New York State Supportive Housing Conference: Executive Director Laura Mascuch welcoming the audience (left) and Network Board Chair Brenda Rosen, author and keynote speaker Jacqueline Woodson, and Laura Mascuch (right).
Welcome to the registration website for the 19th Annual New York State Supportive Housing Conference! This year's conference will take place on Thursday, June 13 at the New York Marriott Marquis in the heart of New York City.
Final schedule coming soon to this page.
Date: Thursday, June 13th, 2019
Time: 8:00am-6:30pm
Location: New York Marriott Marquis
Address: 1535 Broadway, New York, NY 10036
This year, we are delighted to announce that award-winning and New York Times bestselling novelist and poet Jason Reynolds will be giving our morning keynote address. Jason has appeared on popular television shows including The Daily Show with Trevor Noah and Late Night with Seth Meyers. Back by popular demand, Marc Dones, prominent anti-racist educator and psychiatric anthropologist, will lead workshops exploring the homelessness landscape from a racial equity lens.
The conference will also feature Los Angeles' Everyone In Campaign as they share lessons from their three-year media, organizing, and advocacy effort supporting the development of supportive housing throughout LA County. In addition to panels on preserving aging housing stock and what's new in development and finance, the conference will feature workshops on new approaches to harm reduction, incorporating peers in programming, and interactive workshops on mindfulness-based stress reduction practices that support and empower our amazing supportive housing community.
For ticket prices, click HERE. To sponsor, contact Joelle Ballam-Schwan via email or call (646) 619-9645.
In the meantime, we invite you to browse the inspiring keynotes, photos, videos, and presentation materials from last year.
We look forward to seeing you in June!
#NetworkConf19 @theNetworkNY

Join Our Email List


for News and Updates
Did you know…
A program for formerly incarcerated individuals with mental illness found that those receiving supportive housing were 40% less likely to be re-arrested than those in a comparison group.
Platinum Sponsors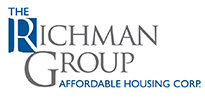 Gold Sponsors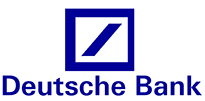 Silver Sponsors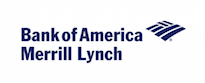 Bronze Sponsors