2017 Conference


Scenes from the 2016 Annual New York State Supportive Housing Conference (left to right): former NYS Homes & Community Renewal Commissioner Jamie Rubin and NYS Office of Mental Health Commissioner Ann Sullivan; conference guests at cocktail hour; Network Executive Director Laura Mascuch.
Welcome to the 17th Annual New York State Supportive Housing Conference! This year's conference will take place on Thursday, June 1st at the New York Marriott Marquis in New York City. You may now register online for this event.
Date: Thursday, June 1, 2017
Time: 8:00am-6:30pm
Location: New York Marriott Marquis
Address: 1535 Broadway, New York, NY 10036
This year, the conference will focus on how our community will
implement Mayor de Blasio's and Governor Cuomo's collective commitments to creating 35,000 units of supportive housing over the next fifteen years. There will be panels on how to fill the gaps left by uncertainty in the Low Income Housing Tax Credit market and financing preservation projects. We'll have panels on promoting leadership among people of color, federal policy, and different approaches to effective property management. Additional workshops will cover partnering with faith-based organizations, alternative approaches to resolving conflict, dealing with domestic/intimate partner violence, and more. Back by popular demand are the participatory movement and meditation workshops and hoarding expert Lee Shuer to talk about bringing the Buried in Treasure approach into supportive housing.

The New York State Supportive Housing Conference is the single best
place for supportive housing's leaders to learn what is going on in our
world. We expect 1,500 guests this year and will hear from more than
100 experts, innovators and leaders in the field.
We invite you to browse photos, videos, and presentation materials from last year's slate of workshops.
We look forward to seeing you on June 1st!

Join Our Email List


for News and Updates
Did you know…
Supportive housing for youth aging out of foster care can generate a lifetime net savings of $90,000 in public sector money for every young adult.
Platinum Sponsor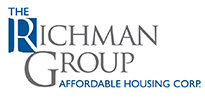 Silver Sponsors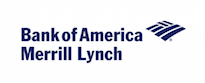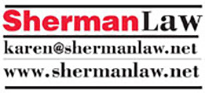 Bronze Sponsors