2016 Network Gala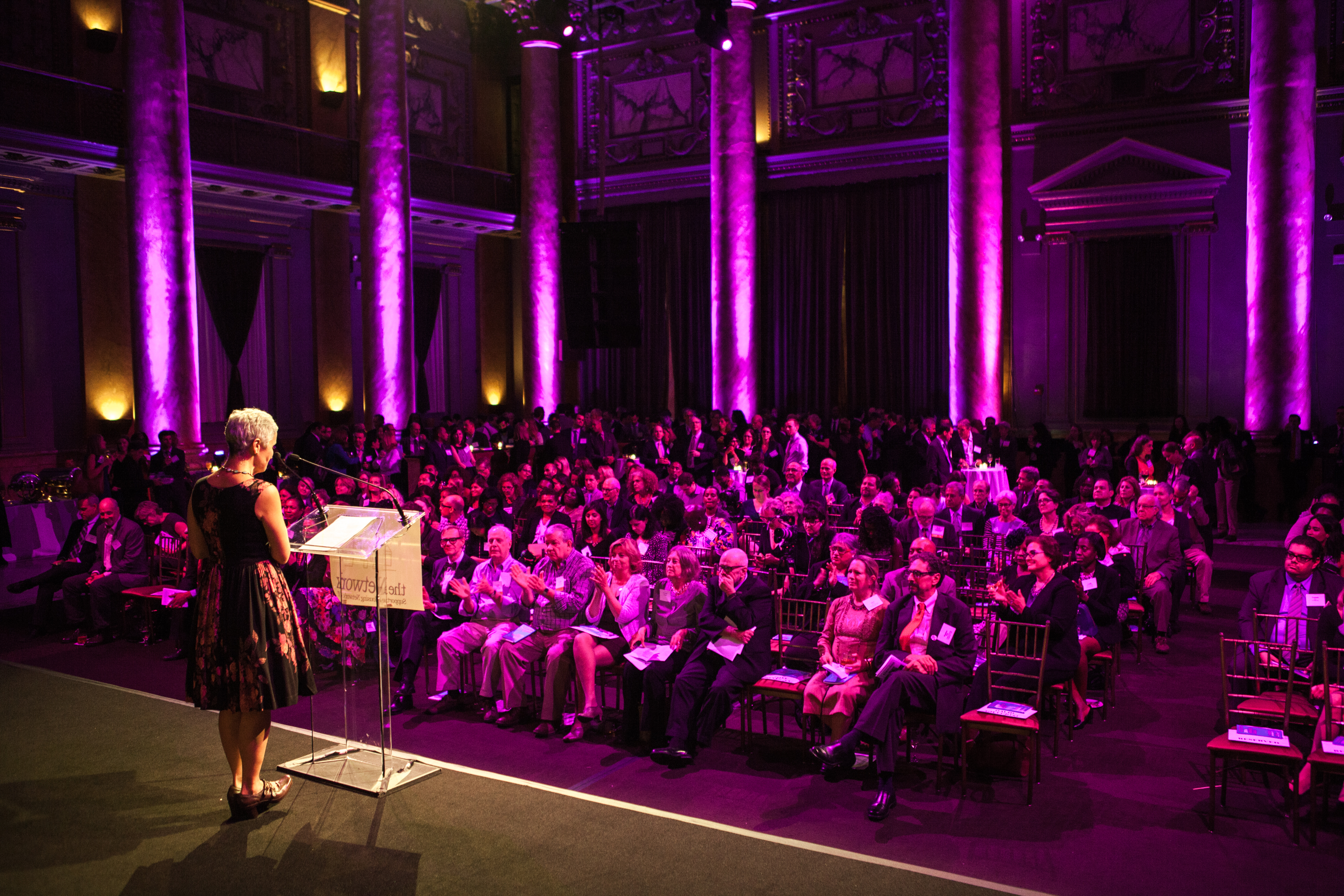 THANK YOU TO OUR 600 FRIENDS FOR JOINING US FOR OUR ANNUAL AWARDS GALA OCTOBER 13th!
YOU MADE IT A VERY SPECIAL EVENING.
Watch our video of the event.
Thanks especially to our founders -- Father John McVean, Father John Felice, Ellen Baxter, Tony Hannigan, John Tynan, Laura Jervis, Connie Tempel, David Gillcrist (for Project FIND) and our own Bill Traylor -- and our spectacular Private Sector Partners, Mark Reed and Benjamin Warnke of Alembic Community Development. Congratulations to Outstanding Tenants Shatiera Freeman and Shannon Landy as well as winners for Outstanding Residence, ACMH for East 144th Street Affordable Housing, Matt Urban Center for Hope Gardens and Goddard Riverside for Capitol Hall.
THANK YOU!!!
Laura, Maclain, Raj, Edline, Sydney, Edeana, Robin, Steve, Rebecca, Sarah and Cynthia.
2016 Honorees
Distinctive Recognition:
The Founders of the Supportive Housing Movement
Private Sector Partner of the Year:
Alembic Community Development
Tenants of the Year:
Shannon Landy of Community Access
Shatiera Freeman of The Door and Breaking Ground
Residences of the Year:
East 144th Street Affordable Housing of ACMH, Inc.
Hope Gardens of Lt. Colonel Matt Urban Human Services Center of Western New York
Capitol Hall of Goddard Riverside Community Center
Gala Slideshow

Join Our Email List


for News and Updates
Did you know…
For every $1 spent on a Los Angeles supportive housing program, public and hospital costs were reduced by $2 in the first year and $6 in later years.