HCR Releases Unified Funding Round Request for Proposals
09.25.2017
Includes 9% Low Income Housing Tax Credits.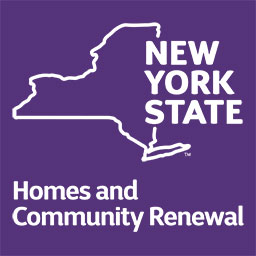 The competitive round of funding that includes 9% Low Income Housing Tax Credits (LIHTC) has been released. This is a major source of funds to develop supportive housing to meet New York State's commitment to build 6,000 units of supportive housing over five years. That commitment is demonstrated by an increase in the supportive housing set aside for LIHTC, from $4 million to $5 million out of an estimated total of $28 million.
Other capital resources are available through the Unified Funding Round, including:
Supportive Housing Opportunity Program (SHOP) - $35 million
Housing Trust Fund (HTF) - $65.2 million
NYS HOME Program - $7 million
Rural and Urban Community Investment Fund (CIF) - $44.9 million
Middle Income Housing Program (MIHP) - $16 million
Homes for Working Families (HWF) - $4 million
Public Housing Preservation Program (PHP) - $10 million
Multifamily Preservation Program (MPP) - $15 million
New York State Low Income Housing Tax Credit (SLIHC) – $4 million
There are three separate deadlines for the application, including one specific to shovel-ready supportive housing projects:
Early Award Projects – by 5:00 PM, October 5, 2017
Early Round Empire State Supportive Housing Projects (ESSHI) – by 5:00 PM, November 7, 2017
Other capital applications – by 5:00 PM, December 5, 2017
Supportive housing projects not ready for the early round may apply before the regular deadline of December 5, 2017.
To read the full RFP and access other resources on HCR's website please click here. Information is also available on the Network's website here.
Prior to the applicable application deadlines, prospective applicants may submit questions to UnifiedFunding@nyshcr.org. Answers to questions submitted by email will be posted on the UF 2017 webpage.
For Network Members, those with ESSHI conditional awards who are new to this funding opportunity, please contact Steve Piasecki at spiasecki@shnny.org with questions or for additional resources.
| More Posts about:
What's New
,
New York State