Categories:

09.28.2018
Read the history and evolution of supportive housing for those living with HIV/AIDS.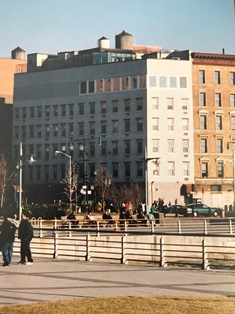 No other city felt the AIDS crisis more deeply than New York City. New York City was the first city in North America to have confirmed infections and by the mid-1980s, nearly 2,000 New Yorkers had died from AIDS and another 1,800 had been diagnosed. The most affected by the illness were those who at the fringes of society. Due to discrimination, gay men, intravenous drug users, and people of color provoked little sympathy or support from the public or financial support from the government. Meanwhile, for those who were living with AIDS, the costs of medication, the physical toll, and discrimination and stigma around the disease made maintaining housing extremely difficult. As a result, a number of those living with HIV/AIDS became homeless.

In 1983, the AIDS Resource Center was founded. Later renamed Bailey House, the AIDS Resource Center had a particular focus on the importance of housing for people living with AIDS. The AIDS Resource Center created an innovative model, its Supportive Housing Apartment Program (SHAP). SHAP brought supportive services to the homes of people living with AIDS and helped them to maintain stability in their lives. This was the nation's first scattered site housing for people living with HIV/AIDS; it created a model of supportive housing that has since been replicated internationally.

In the face of mounting public pressure from groups like Gay Men's Health Crisis and the AIDS Resource Center, in 1985, under Mayor Ed Koch, the Human Resources Administration created the Division of AIDS Services and Income Support (DASIS), which later became the HIV/AIDS Services Administration (HASA). DASIS provided rental vouchers for homeless and very low-income New Yorkers with AIDS, enabling them to bypass the shelter system and access housing, affordable or supportive, directly.

In 1986, with the support of the Koch and Cuomo administrations, the AIDS Resource Center opened Bailey-Holt House, the nation's first congregate residence for people living with AIDS. This program became a shining example, proving that stable, supportive housing helped people with AIDS maintain their health and dignity, and led to housing becoming a demand of AIDS activists in New York City and around the nation. Today, Bailey House operates housing for nearly 700, women and children across New York City.

In 1990, the Federal government created the Housing Opportunities for People with AIDS (HOPWA) program in the AIDS Housing Opportunities Act, a part of the Cranston-Gonzales National Affordable Housing Act of 1990. HOPWA provided housing assistance and supportive services for low-income and homeless people living with HIV/AIDS, and their families. This was the first significant federal funding for HIV/AIDS housing, and this funding stream continues to be a vital source of services dollars nationally.

As public understanding of the disease increased, the programs to support those with HIV/AIDS gained broader public support. In NYC, the dedicated nonprofit community, including Housing Works, Harlem United, Bailey House, Volunteers of America of Greater New York, Comunilife, and others, continued to construct congregate supportive housing for people living with HIV/AIDS with the help of the City's Supportive Housing Loan Program, and state Homeless Housing Assistance Program (HHAP) funding. In 2007, the NY/NY III agreement provided a new dedicated source of services funding from the City and State for new congregate and scattered site housing for people living with HIV/AIDS.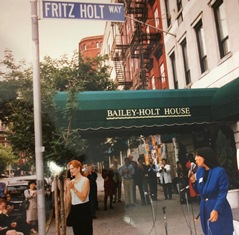 In 2016, in a program called "HASA for All," Governor Andrew Cuomo announced that low-income residents of NYC who are HIV-positive but asymptomatic would be able to access the same assistance as low-income residents who show symptoms. About 6,500 to 7,000 additional people are now able to benefit from the expansion of HASA, which now serves about 32,000 people.

To this day, nonprofits in NYC and NYS continue to develop supportive housing to ensure that people living with HIV/AIDS have access to high quality homes and the services they need to maintain their lives in stability and dignity.