Recent Accomplishments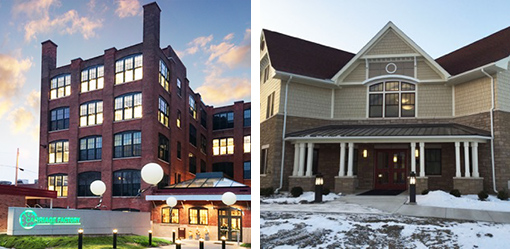 Every year, the Network engages in a host of budget, policy, advocacy, research, and training. Below, you'll find a list of our most recent accomplishments.
Won commitments from Governor Cuomo and Mayor de Blasio to create 35,000 units in 15 years
As leaders in the Campaign 4 NYNY Housing, conducted year-long campaign that led to:
Commitment to create 20,000 units of supportive housing statewide in 15 years from Governor Cuomo in his State of the State address and Executive Budget
Commitment to create 15,000 units of supportive housing in NYC in 15 years from Mayor de Blasio
Support from 133 NYS Assembly members and 26 NYS Senators for creation of 35,000 units statewide
Participated in more than 50 media placements calling for 35,000 units statewide
Continued Advances in Melding Medicaid Reform with Supportive Housing
Successfully advocated for a substantial increase in funding for the MRT Supportive Housing Development Program in 2015-16; Governor Cuomo has proposed the same funding in his 2016-17 Executive Budget.
Engaged expert consultant to work with 25 NYC providers on how/whether/to whom to offer Home and Community Based Services.
Brought experts from around the country to discuss best practices for serving high-need/high cost Medicaid recipients in supportive housing with NYS Department of Health and issued a white paper describing best practices.
Worked with providers, Health Homes and MCOs to determine and implement best practices for identifying and placing high cost/high need homeless individuals in supportive housing.
With Members, Fought for Additional Funding…and Won
$2.9 million increase at the Office of Temporary and Disability Assistance for the NYS Supportive Housing Program and Solutions to End Homelessness Program in 2016
Achieved a $3.5 million increase to the NYS Housing Trust Fund in 2015-16 fiscal year; Executive Budget proposes an additional $6.5 million.
Helped win a $50 million appropriation to be spent over five years, to raise the per-unit funding rates for OMH Supported Housing apartments in high-rent areas.
Launched Major New Initiatives as Leadership of the NYC Continuum of Care
The Network continues to help lead the New York City Continuum of Care (CoC), the coalition of government representatives, advocates, providers, consumers and other stakeholders that oversee $112 million in federal homeless assistance funding. In this role, the Network continued to provide technical assistance to dozens of CoC grantees, helping to improve performance and ensure compliance with existing and new regulations. In addition, the Network:
Helped launch Mission Home, the campaign that reduced veteran homelessness in New York City by 80%, ended chronic homelessness among veterans by 2015 and will maintain 'functional zero' moving forward..
Initiated a citywide effort to improve how we assess homeless individuals and families and then better match households to the housing and service levels that meet their needs.
Brought the Supportive Housing Community Together
Held the largest supportive housing conference ever. In 2016, the 16th Annual New York State Supportive Housing Conference broke all records and drew 1,600 registrants for over 20 workshops.
Co-hosted 11 trainings involving 435 staff with the Center for Urban Community Services.
Organized tours of supportive housing residences for government partners, members, health care and finance partners and visiting supportive housing practitioners.
Convened experts from around the country to share best practices in serving High-Cost Medicaid Recipients in supportive housing.
Honored supportive housing's luminaries at our largest ever Awards Gala.
Brought the Supportive Housing Community to Others in Record Numbers
Convened meetings with all of the new de Blasio Administration Commissioners that oversee housing and homelessness
Held 80 state legislative visits advocating for full funding for supportive housing.
Organized the recognition of over a dozen supportive housing providers by the NYS Assembly.
Held meetings with every New York member of the U.S. House of Representatives.
Led Efforts to Improve and Expand Access to Supportive Housing for At-Risk Youth
Co-convened a monthly working group of government and providers of young adult housing to distill and share best practices, connect providers to employment and education resources and recommend policies to better tailor the model for this population.
Collected and analyzed baseline housing, health, education, employment and income data on the first 700-plus tenants of NY/NY III supportive housing for youth aging out of foster care.
And…
Provided extensive one-on-one assistance with siting new residences and troubleshooting development issues.
Updated and significantly improved our online Funding Guide which provides current, comprehensive information on each of the more than 60 City, State and Federal funding streams used to create supportive housing in New York.