Categories: Funding, New York State
03.17.2017
No major changes to the programs important to supportive housing.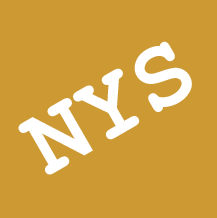 This week, the Assembly and Senate approved their one-house budgets, which serve as their spending proposals in response to the Executive budget released in January. There are no major changes to the programs important to supportive housing from the Executive proposal.
Here is a summary of key provisions.
5 YEAR HOUSING & HOMELESSNESS PLAN
Both the Senate and Assembly include a re-appropriation of last year's $1.97 billion five-year housing and homelessness plan that includes funding for 6,000 units of supportive housing and 50,000 units of affordable housing over five years. The five-year funding for supportive housing is the first installment on the Governor's pledge of creating 20,000 units of supportive housing over the next fifteen years. However, the Senate reinstated language calling for a memorandum of understanding, which was left out of the other two proposals. The Senate also failed to provide any detail about how that body proposes spending the $2.5 billion. Here is a side by side comparison of the three plans:
In addition to the capital funding, $124.5 million for service and operating expenses for the first 6,000 units over the next 5 years was also re-appropriated in all three budgets. This includes $74.5 million from JPMorgan settlement funds and an additional $50 million from last year's budget. There is no new funding committed for services and operating in this year's budget.
The Network continues to call on the governor and legislature to finish their jobs and finalize this five year agreement to include capital funding for 6,000 units of supportive housing by the March 31st budget deadline.
OFFICE OF MENTAL HEALTH
Both Assembly and Senate one-house budgets support the Executive plan to provide $10 million to enhance support for existing residential programs. The budget increases funds for supported housing and single residence occupancy programs. However, the Senate delays implementation until January 2018.
The Network will continue to fight for OMH budget increases for staff and programs, including our $35.7 million ask for rate increases for all OMH Housing. This includes those NY/NY 1 and 2 programs that have been left behind for too long. Stay tuned for information about a call-in campaign to legislators early next week.
Office of Temporary & Disability Assistance
Homeless Housing Assistance Program (HHAP) - $64 million - $500,000 INCREASE
The Assembly and Senate one-house budgets both fund the HHAP capital development program at $64 million which is a $500,000 INCREASE from last year, same as the Executive. A new provision added to this year's budget allows up to $1 million of HHAP funding to be used for emergency shelter repairs in local social services districts with a population of less than five million.
Homeless Housing Prevention Services Program - $35.38 million - $600,000 INCREASE
The Assembly and Senate kept the Executive's modest $600,000 increase to the Homeless Housing Prevention Services (HHPS) Program. HHPS funds the New York State Supportive Housing Program (NYSSHP), the Solutions to End Homelessness Program (STEHP) and the Operational Support for AIDS Housing (OSAH) Program. The Assembly specified that the increase would go to the NYSSHP program.
The Network will continue to press for an additional $4.2 million in NYSSHP as part of the final budget deal.
HOMES & COMMUNITY RENEWAL
Housing Trust Fund - $65.2 million - $11 million INCREASE
The Executive budget proposes INCREASING the Housing Trust Fund by $11 million, up from $54.2 million last year. These funds can be used for capital construction of both supportive and affordable housing. Both Assembly and Senate support this.
Minimum Wage Increases for Direct Care Workers
All three budgets support the direct cost of FY 2018 minimum wage increases for direct care, direct support, and other workers at not-for-profits that provide services on behalf of OPWDD, OMH, and OASAS.
Delays Cost of Living Increases for Staff
The Assembly restores the COLA increases that the Executive and Senate defer.
The final budget now must be passed by the Legislature and signed by the Governor no later than March 31st. In the next few weeks, the Senate and the Assembly meeting in joint committees and negotiate with the Governor.