Categories: New York City
01.31.2017
Formerly President and CEO of the NYC Economic Development Corporation.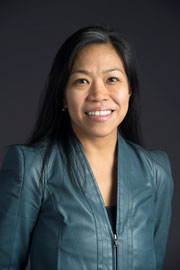 Maria Torres-Springer has been appointed by Mayor de Blasio to serve as the new HPD Commissioner. Ms. Torres-Springer comes to HPD after working on neighborhood planning and the development of public sites as President and CEO of the NYC Economic Development Corporation (NYCEDC) since June 2015, and prior to that, leading the NYC Department of Small Business Services (SBS) as Commissioner.
In a statement, Ms. Torres-Springer said, "Having grown up in Section 8 housing, I know first-hand that the work we do is a lifeline to hundreds of thousands of families. Housing is the top expense for New Yorkers, and for far too many rising rents threaten their ability to stay in the city they love. I've spent my career helping people secure better jobs with better wages, and developing neighborhood projects that provide affordable homes and economic opportunity. Vicki leaves big shoes to fill, but I'm honored to have a chance to keep up the record-breaking progress she's achieved."

As head of NYCEDC, Ms. Torres-Springer was responsible for transforming Spofford, a former juvenile detention center in the Bronx, into a hub for the arts and affordable housing, and has been the de Blasio administration's lead in developing the Downtown Far Rockaway Neighborhood Plan, which included more than $90 million in neighborhood investments and affordable housing to serve both the lowest-income New Yorkers and the middle class. At SBS, Ms. Torres-Springer spearheaded initiatives to raise wages and expand skill-building in workforce placement programs, and streamline the regulatory environment for small businesses. Ms. Torres-Springer began her career working in affordable housing with the Local Initiatives Support Corporation, where she was involved in re-zoning and housing projects.
The Network welcomes Ms. Torres-Springer to her new position and looks forward to working together.