{nav_inner_blog}
Showing Posts by Date: 09/2018
09.14.2018
The Supportive Housing Network helped lead the successful Campaign 4 NY/NY Housing -- a three-year education, media, and advocacy effort pushing for a new city-state supportive housing agreement that would create 35,000 new units and which led to our winning separate commitments from New York City (15,000 units over fifteen years under the new NYC 15/15 program) and New York State (20,000 units over fifteen years under the new Empire State Supportive Housing Initiative [ESSHI]) that, in combination, match this ambitious goal. This combined commitment is nearly four times the number of units created under NY/NY III, which had been the largest such pact in the country's history.
|
---
09.13.2018
To develop new residences, supportive housing providers often rehabilitate abandoned buildings, old SROs and historic sites. Born partly out of economic necessity, it has led to safer, revitalized and more attractive communities across the state of New York. In the video above, you'll find several real-life examples of buildings, streets and neighborhoods turned around because of supportive housing development.
|
---
09.12.2018
The McKinney-Vento Homeless Assistance Act was the first and to this day remains the only major federal legislation to be passed in response to widespread homelessness in the 1980's. Before this time, homelessness was considered a local problem with no targeted response from the federal government. Initially called the Homeless Persons' Survival Act, it included emergency relief provisions for shelter, food, mobile health care, and transitional housing for those in need and passed with a large bipartisan majority in both the house and congress.
After the death of its chief Republican sponsor, Representative Stewart B. McKinney of Connecticut, the act was renamed the Stewart B. McKinney Homeless Assistance Act. On October 30, 2000 President Clinton renamed the legislation the McKinney-Vento Homeless Assistance Act after the death of Representative Bruce Vento, a leading supporter of the act since its original passage in 1987. Bipartisan support has always been a hallmark of this program, which the Congressional Budget Office has rated as HUD's most effective program.
Who was Stewart Brett McKinney?
McKinney was elected to the U.S. House of Representatives in 1970. He represented his home state of Connecticut in Congress for nine terms. Although he was the wealthiest congressmen during his terms in office, McKinney was regarded by his peers as a fighter for the causes of the forgotten. An independent-minded, liberal Republican, McKinney worked tirelessly for urban aid and social welfare programs. McKinney was most outspoken of the plight of the homeless – especially those with mental illness, left on the street. The Homeless Assistance Act was his signature legislation.
Who was Bruce F. Vento?
Elected to the Minnesota State Legislature in 1970, Vento served three consecutive terms. In 1977, he was elected by the Fourth District for the state of Minnesota to the U.S. House of Representatives. In June of 2000, Vento received special recognition from President Clinton for his years of work on behalf of America's homeless population. Bruce F. Vento worked alongside Stewart B. McKinney and was co-author of the Stewart B. McKinney Homeless Assistance Act, which created federal funding for support services, transitional housing, and emergency shelter grants for the nation's homeless.
Why is McKinney -Vento important to supportive housing?
HUD's McKinney-Vento provided a stable form of funding for building, operating and providing supportive services in supportive housing. Funding is distributed by formula to jurisdictions for the ESG program, and competitively for the Continuum of Care (CoC) program.
Funding History of McKinney -Vento
Congress authorized just over $1 billion in expenditures for McKinney Act programs for 1987 and 1988; however, a total $712 million was appropriated for those years. In the most recent HUD budget (FY18) $2.5 billion dollars were allocated for McKinney Vento program.
Almost 10% of this funding comes to the 24 CoCs in NYS annually.
|
---
09.11.2018
With a steady increase in youth homelessness, dedicating housing and funding specifically for youth at risk of homelessness was an important milestone in the history of supportive housing. Watch this slideshow for a glimpse into the many buildings (and scattered-site programs) that are providing housing to young adults across New York State.
|
---
09.11.2018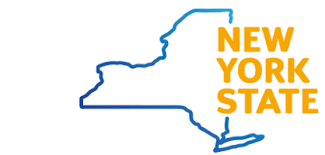 Governor Cuomo announced the third round of conditional awards for the Empire State Supportive Housing Initiative (ESSHI) yesterday. Awards went to 116 nonprofit agencies, totaling 182 projects across the state.
The list of providers that received conditional awards is available here. 70% of the awards went to Network members.
These awards will provide service and operating funding for 1200 units of supportive housing. This is the third year of funding in the Governor's 15 year commitment to develop 20,000 new units of supportive housing.
Awardees will now be able to take these ESSHI conditional awards to secure capital funding for projects.

For more information on ESSHI, please see the Network's website.

Congratulations to all of the organizations who were successful in this round!
|
Funding
,
New York State
---
09.07.2018
The first New York/New York Agreement was signed in 1990 in response to rising homelessness among people with mental illness and the declining number of SROs (Single Residence Occupancy buildings) in the City. It was the largest housing initiative for homeless mentally ill people in history and, at its peak, had a significant impact on lowering the shelter census. Here are seven of its greatest achievements!
No 1: First multi-year commitment to creating supportive housing
NY/NY was the first long-term commitment to supportive housing, promising to create thousands of units of housing for homeless mentally ill individuals.
No 2: First collaboration between the City and State to provide housing to mentally ill New Yorkers
It was the first coordinated effort by the city and state to give mentally ill homeless New Yorkers a place to live and also provide them with the support services they need to stay housed
No 3: NYS Office of Mental Health (OMH) recognized housing as critical to mental health provision
Prior to the Agreement, the New York State Office of Mental Health (OMH) had never funded the construction of permanent housing for mentally ill people, nor paid for on-site services to keep mentally ill people in permanent housing. Allocating capital money to build housing reversed years of OMH policy and signaled a historic change in the agency's mission by acknowledging that the provision of stable, affordable housing was an integral part of mental health treatment.
No 4: Nonprofit providers were funded and relied upon for their expertise
The agreement funded and relied on local nonprofit developers and providers who were already combining housing with support services to take on this expansion of supportive housing
No 5: Record number of people get supportive housing
4,679 homeless people with psychiatric disabilities were placed into service-enriched housing created by the agreements
No 6: More housing led to a decline in the shelter census
As residences opened their doors during the first five years of the Agreement, the municipal single-adult shelter census steadily declined, falling by more than a third
No 7: Provided information for first peer-reviewed study of the cost impact of supportive housing
A study done that tracked those with mental illnesses living in supportive housing found that once placed into service-enriched housing, a homeless mentally ill individual reduces his or her use of publicly funded services by an average of $12,145 per year
Study also finds that cost of homelessness for this population is more than $40,000
for a full history of the NY/NY Agreement, see A History of the New York/New York Agreement
|
---
09.07.2018
Gloria Senger has been living at the Times Square building since 1959 and has seen it go through several transformations before finally becoming supportive housing. Watch her talk about the building and her life since she first got to The Times Square Hotel.
|
---
09.06.2018
The Network initiated the first ever supportive housing conference in 2000 to gather the supportive housing community with the goal of sharing and learning about the world of supportive housing. Our New York State Supportive Housing Conference is now the largest supportive housing conference in the nation with over 1700 guests who hear from more than a 100 experts, innovators and leaders in the field. The conference is also a celebration of our community's successes and innovations. Check out the video above for highlights of our guests and speakers over the past 18 years.
|
Network Events
---